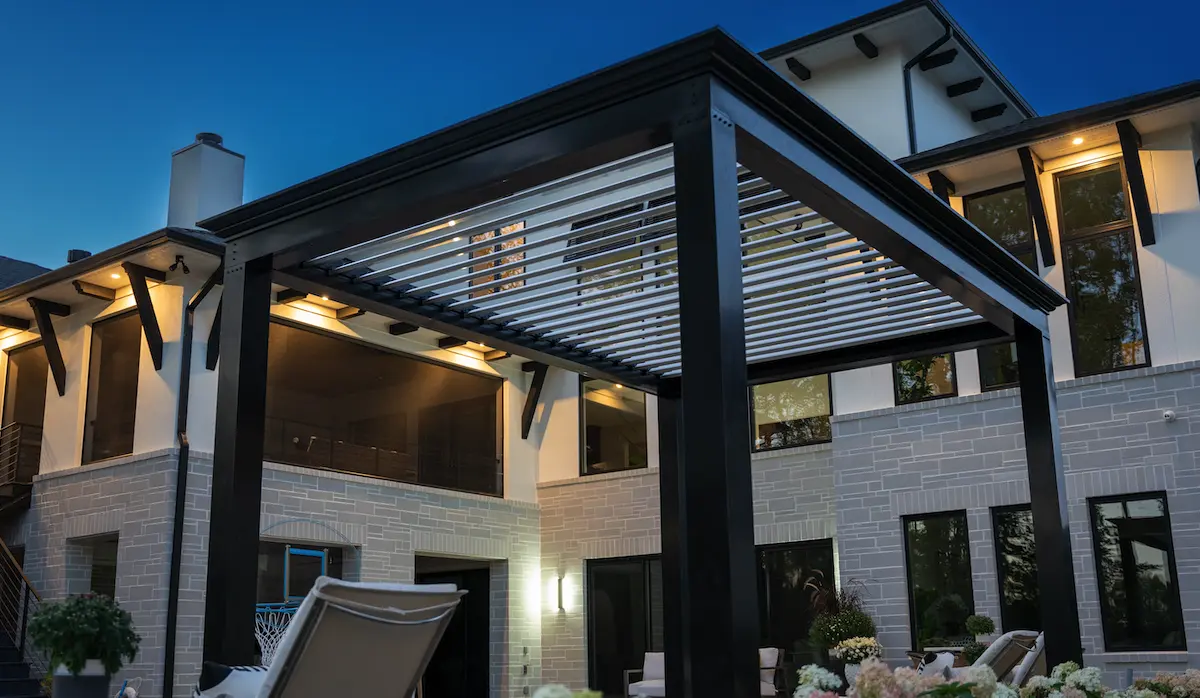 Listen To Audio
As pergolas become more popular throughout the United States, many are beginning to have further extravagant ideas as to what their designs will be. A common theme that is become a preferable choice of customers is a corner pergola.
A corner pergola is fitting the knook of a home with a pergola to maximize what would be a cold space beforehand and make it warm and cozy to have company and host events. Corner pergolas are great for an outdoor dining table, corner seating, an outdoor bar, and more.
Table of Contents
Outdoor Patio Corner Pergola (Best Looks)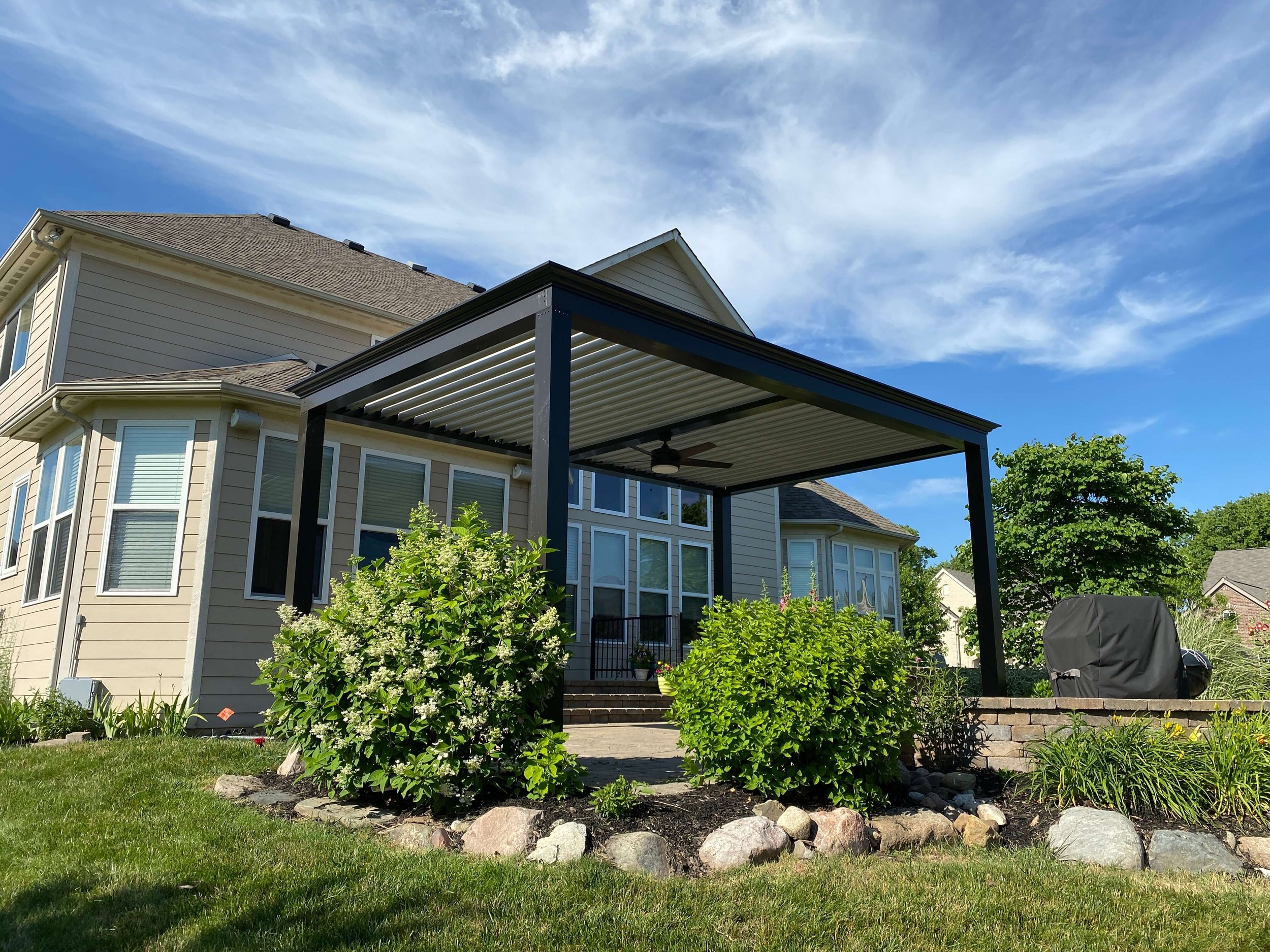 An outdoor patio pergola is often designed to be an extension of the home. Like all good designs, the ability to maximize and extend your outdoor space is key. The more room you have and are able to host the more it will increase home value. Great homes that will have best looks with a corner pergola include:
Contemporary Homes

Modern Homes

Traditional Homes

Rustic Homes

Victorian Homes

Tropical Homes

Mid Century Modern Homes

And More
Essentially a corner pergola can fit in with the design of any home with the touch of customization to trim and color which is offered on our site. This gives the capability to design a corner pergola as you please.
Corner Seating For More Guests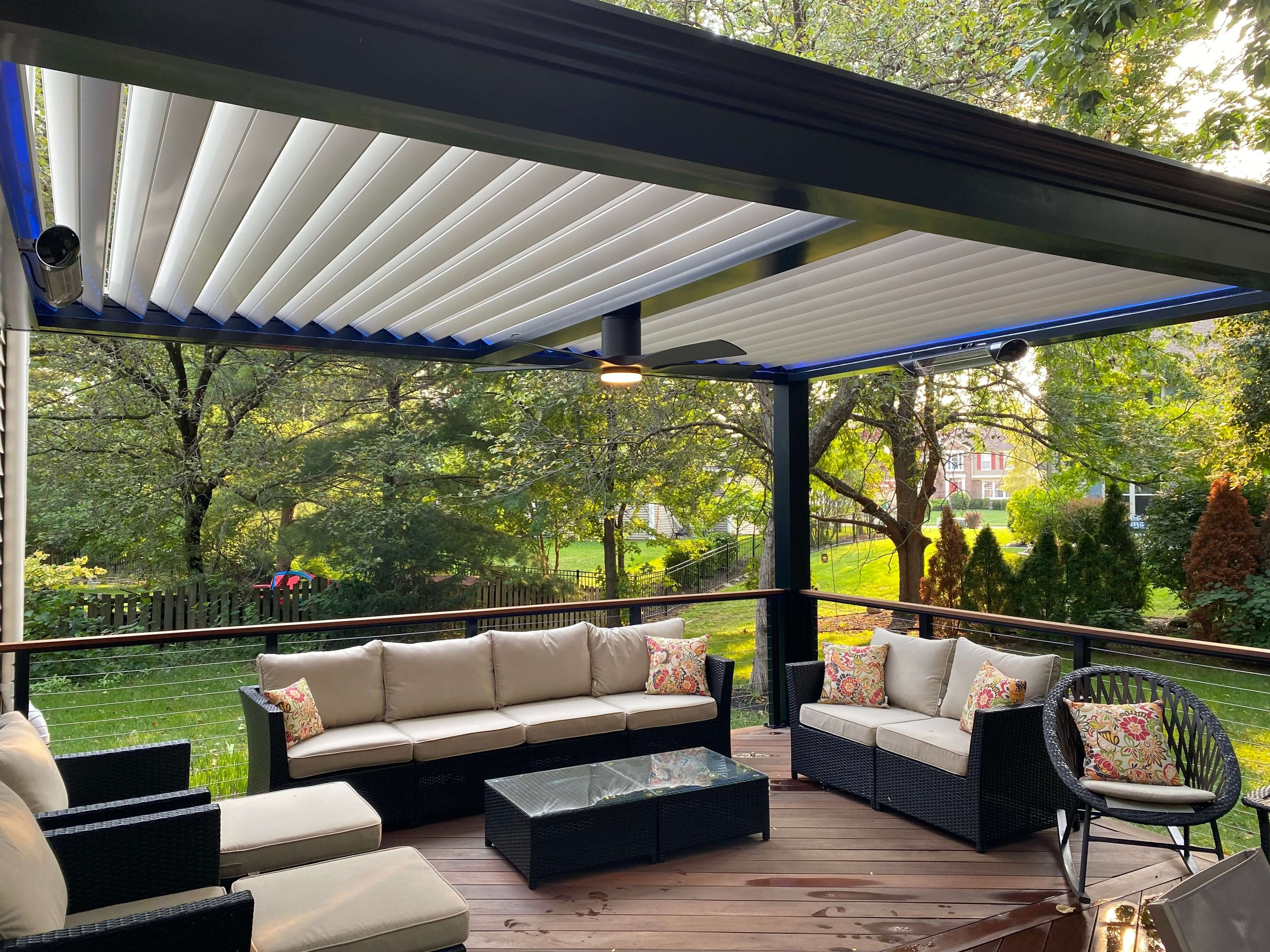 Corner seating creates an intimate section to make long lasting memories with your family, friends, guests, and more. Many have added things like fireplaces, heaters, and even a cushioned sofa to their tight knit pergola to create the exact experience that makes that comfortable warm feeling inside.
Imagine being aligned with your guests in a tight warm area that is protected from both the sun and the rain at the click of a button on your remote. This versatility and durability can maximize your backyard and create that exact environment that is optimal for hosting or simply relaxing.
Corner Pergolas Are Built To Fit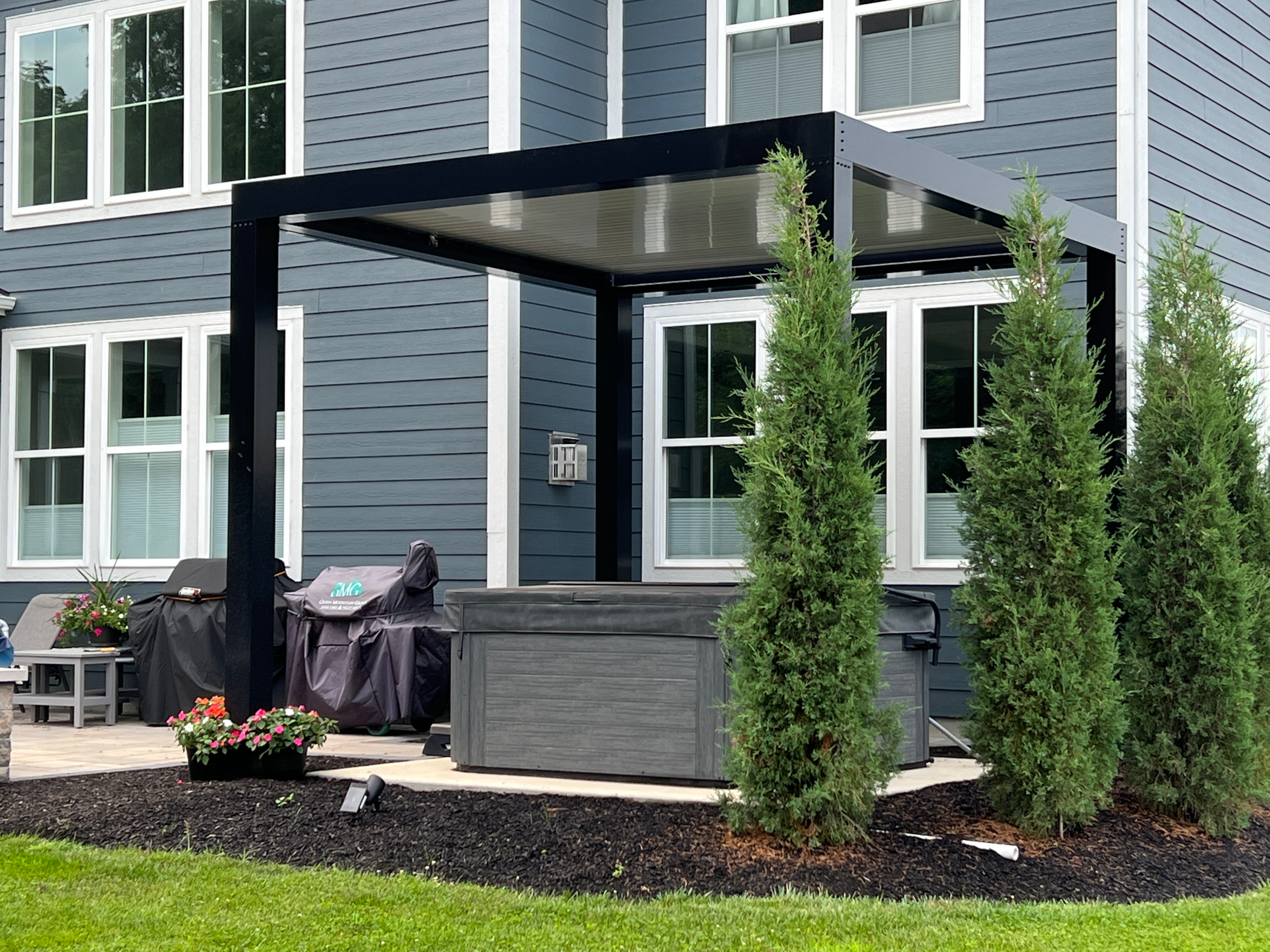 A great example of the use of a corner pergola would be included in above. This home had a corner area of the house that was originally having difficulty as it was disconnected from the rest of the outdoor space. This corner pergola allowed for the implementation of a hot tub without blocking any of the window area and still allowing for luxury.
A corner pergola is the perfect way to create an extension of your yard and further increase the outdoor hosting area. Outdoor shade and outdoor shelter allow to be able to enjoy fresh air regardless of the weather, and this versatile pergola does just that.
Weather Resistance Through High Grade Materials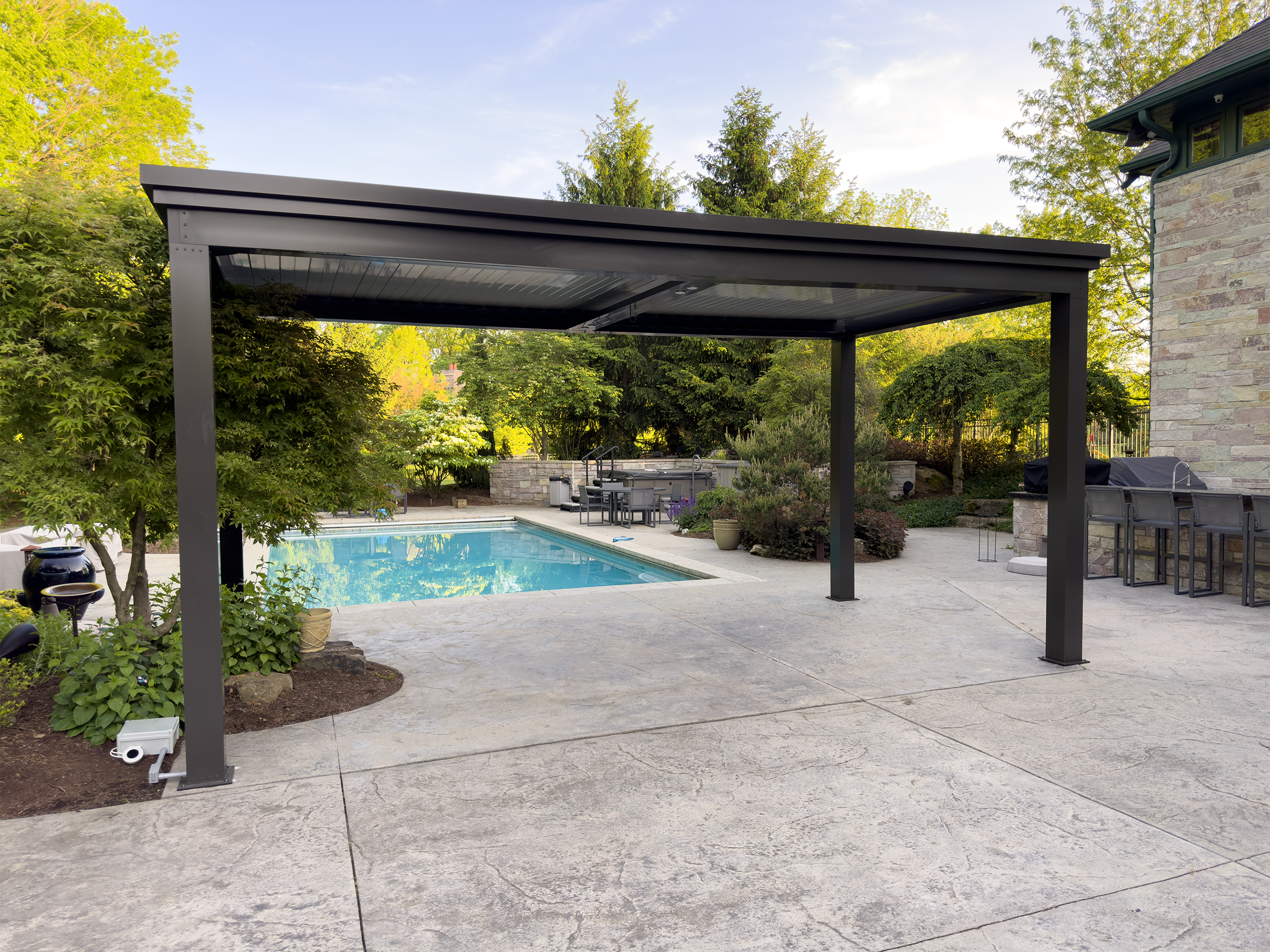 High grade materials are utilized to create what is preferred to be the most long lasting, durable, and simple products possible. Wood and vinyl were found to have issues with weight management and weathering or rotting over time.
Through testing and trial and error, aluminum was found to be the greatest material possible to solve all problems from weather to weight. Aluminum is a light material with a strong industrial strength which makes it the perfect package for a DIY kit which can be shipped and assembled with ease.
Create A Backyard Sanctuary Structure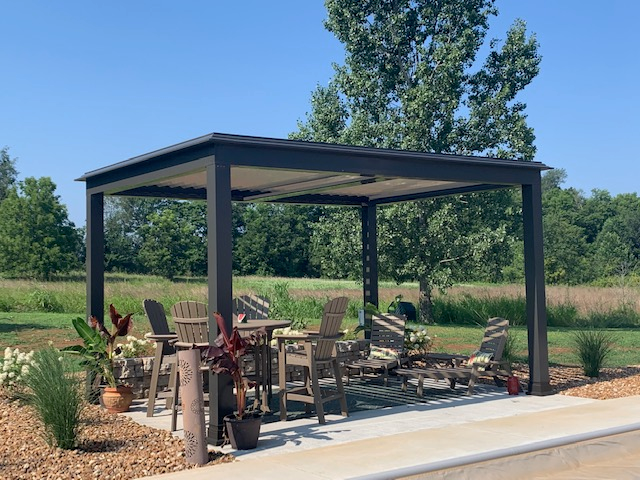 When finding the exact size that fits for your vision, the goal is to make an outdoor sanctuary. This sanctuary will now be a place to enjoy the day and have a nice relaxing evening to wind down or a simple morning of pure bliss.
When envisioning your perfect backyard structure you cans see what aligns with you and what products best fit your needs. Research can help to make this choice easier and go much more smoothly.
Example Of Corner Pergola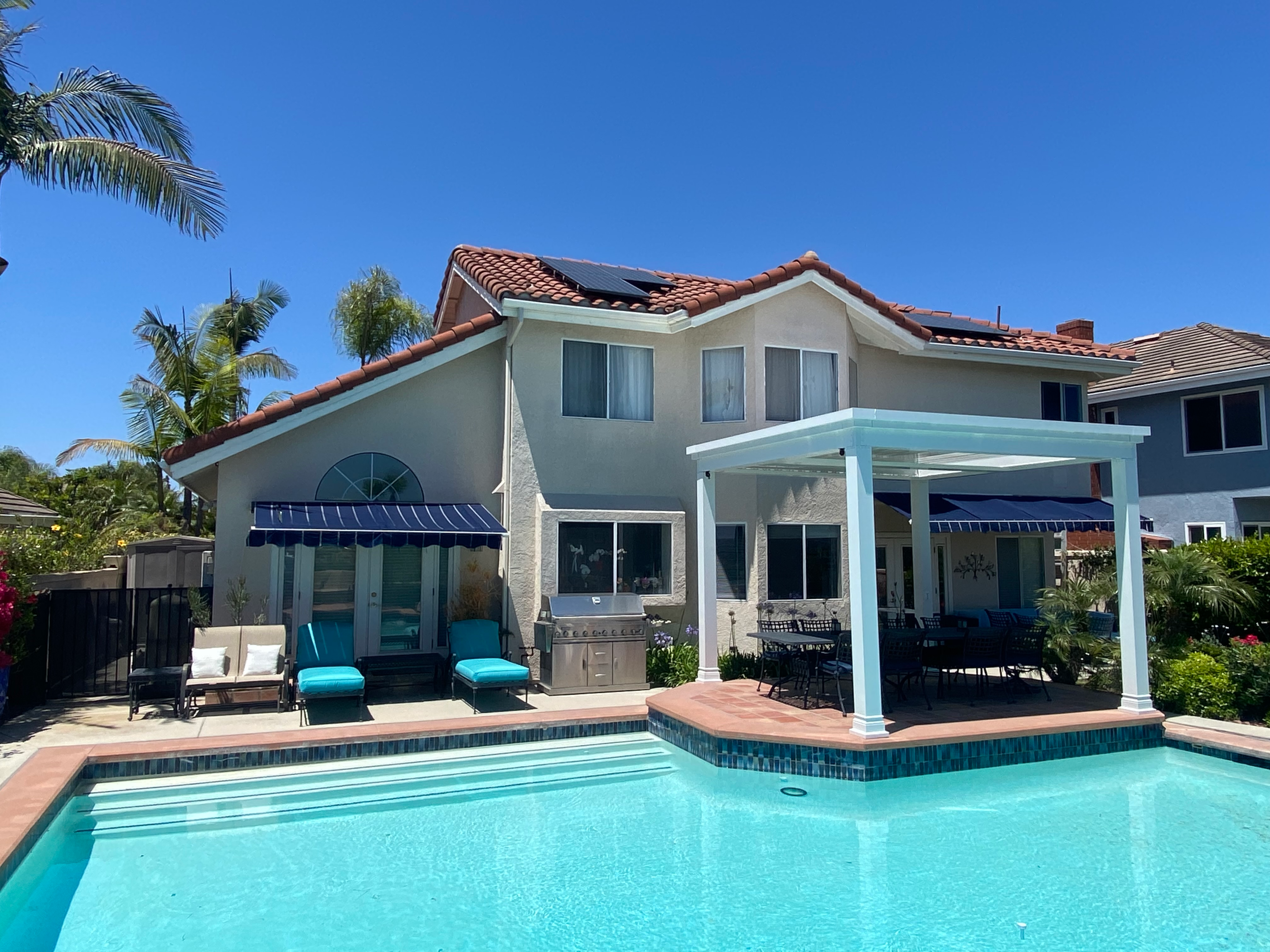 Another example of a corner pergola as seen above does not have to be on the corner of a house, but more so the corner of a patio. This corner pergola was the perfect finishing touch to complete this pool and add to the overall luxurious feel of this home.
Customers are often very imaginative as the sky is the limit with what you can create regarding this pergola set up. Envision your picture and turn it to a reality as you can choose to do exactly what you please and have no problems in the process. It is your picture to paint as you like.
Add Stock Into Your House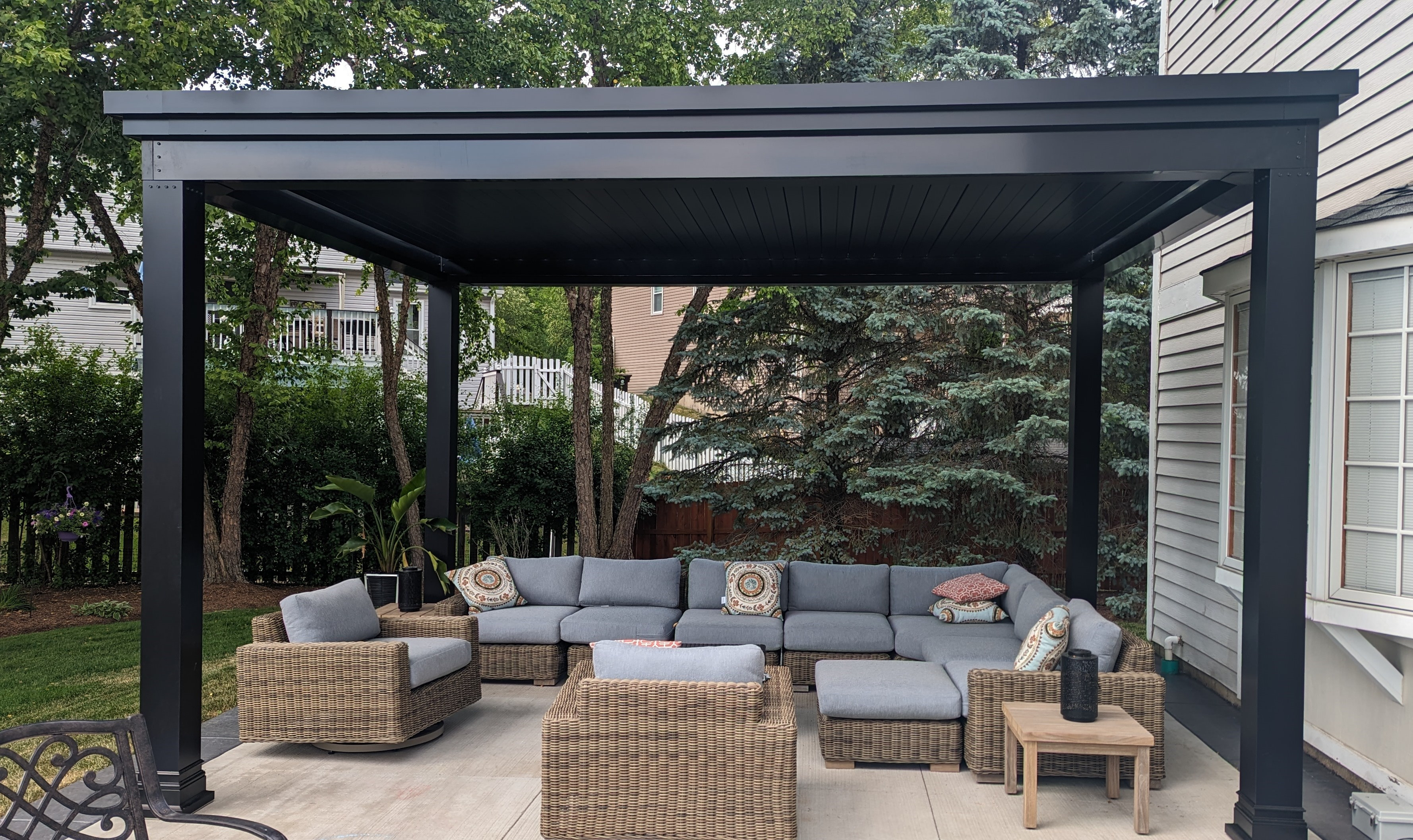 When investing in such a project, a popular option would be to add equity to your home as well. This is not something to have for a few years and allow to break down and wear away, this is something to add value to your home as you create a permanent luxury feature to carry over on the stock of your home.
This is exactly why the high grade aluminum is a perfect fit in creating what any homeowner needs to have longevity and performance. You can change the outdoor area as you please but can always rely on the outdoor shade structure to stay there the same.
View The Product Size And Get Results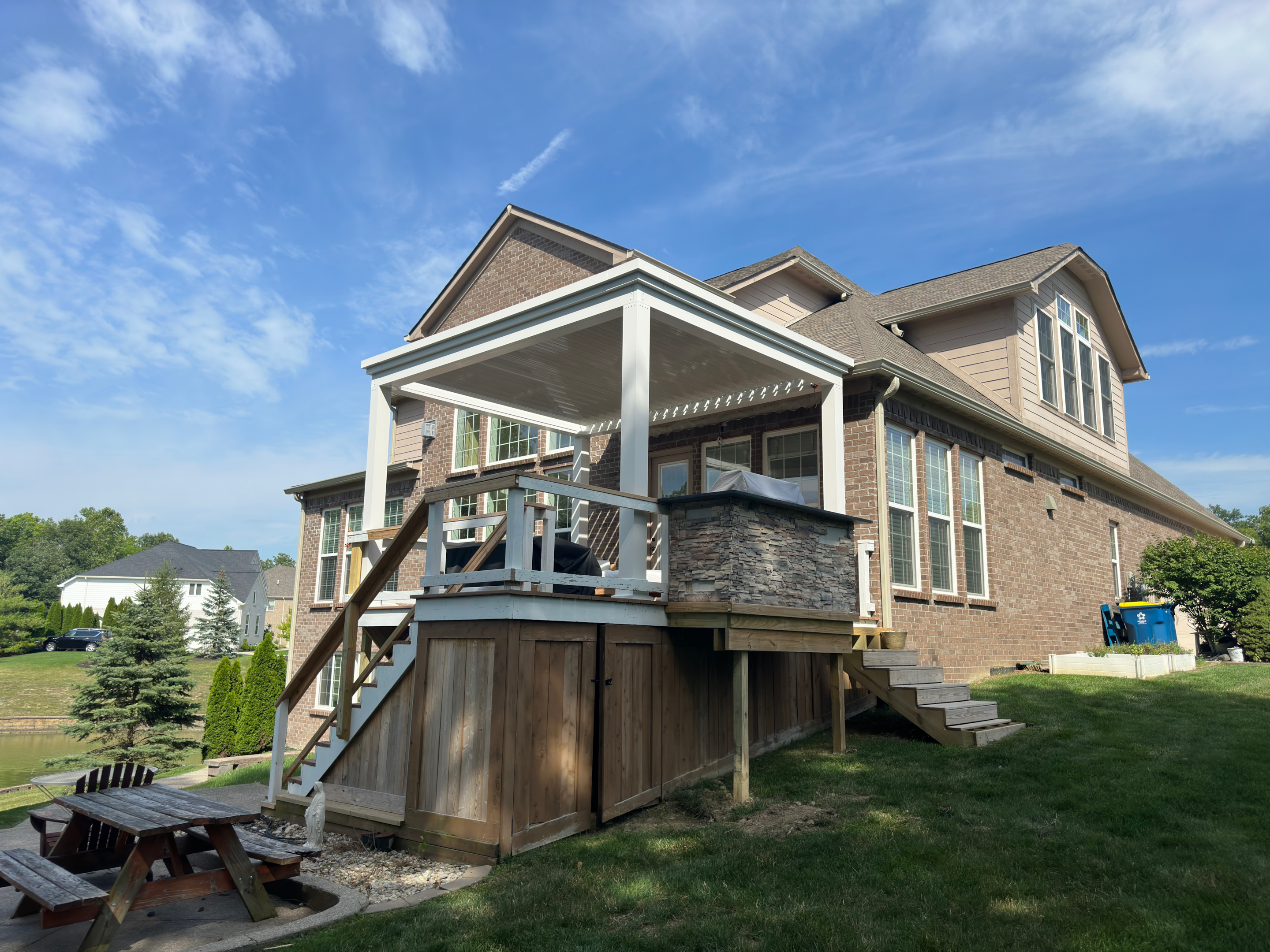 There is a perfect size for everyone looking to get a pergola. Custom sizes to the foot allow for many to create the best fit on what they are wanting to get out of their project. Sizes include:
8x (any length 8-20)

10x (any length 10-20)

12x (any length 12-20)
In all of these sizes along with the ability to combine sizes in a super pergola, you are now able to create essentially any size to find your perfect fit of what works for you.