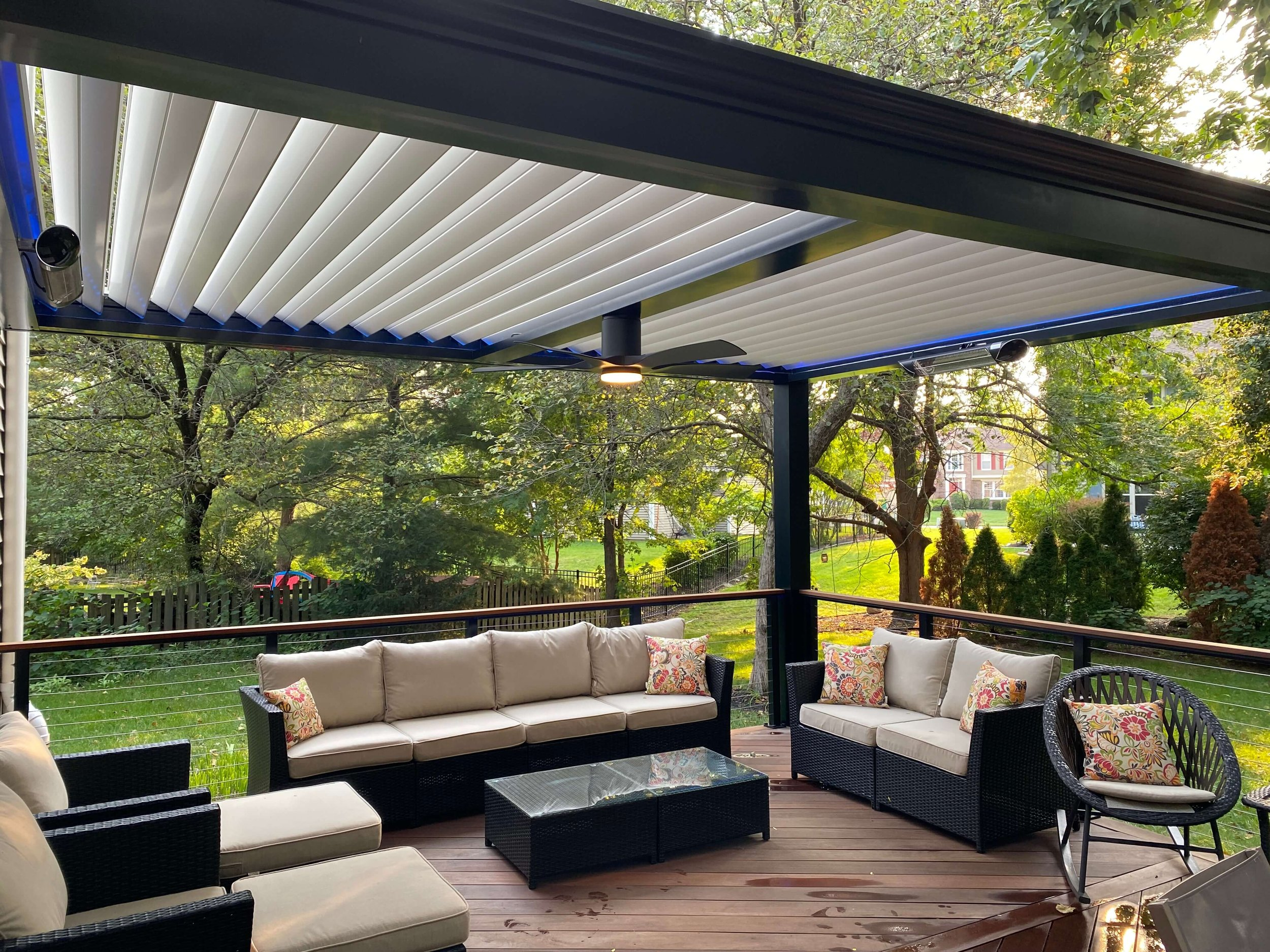 Listen to Article
Looking to bring more life to your decks space with a pergola?
Lets dive into some great ideas that can turn your regular deck into a functional space with your new pergola.
This article will showcase some ideas that you may not have thought of, or possibly bring a new perspective on your similar plans with ideas for your deck pergola like:
Living spaces

Dining areas

Pool side space

Outdoor kitchens
All ideas you can have with a pergola on a deck.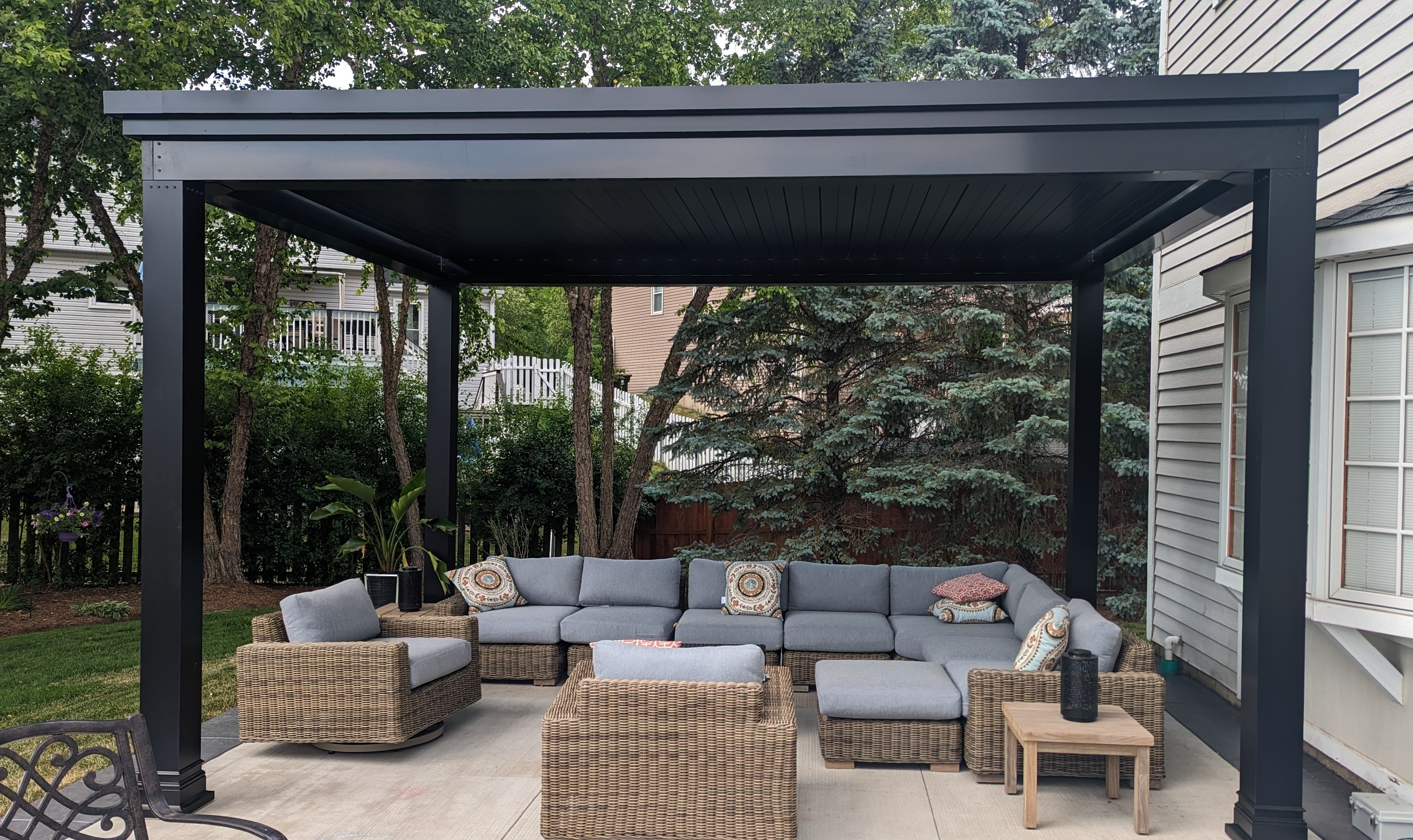 Living rooms inside the home are a gathering place for comfort and enjoying company. But on those nice days, sometimes you want to move those unforgettable moments to the outdoors.
Relaxation and comfort are some of the first desires that come to mind when spending time in your outdoor space. Having control of the environment whether rain or shine is important. This is just one of the many amenities a pergola offers.
Getting to spend a nice cool evening with the rain falling and staying dry and enjoying company can always make for a wonderful time.
Pergolas come in various styles.
The important part of planning your outdoor living space is having control of your environment. There is Pergola kit setups that allow you to take that control of when you are wanting shade or protection from the rain.
Pergola or retractable canopy?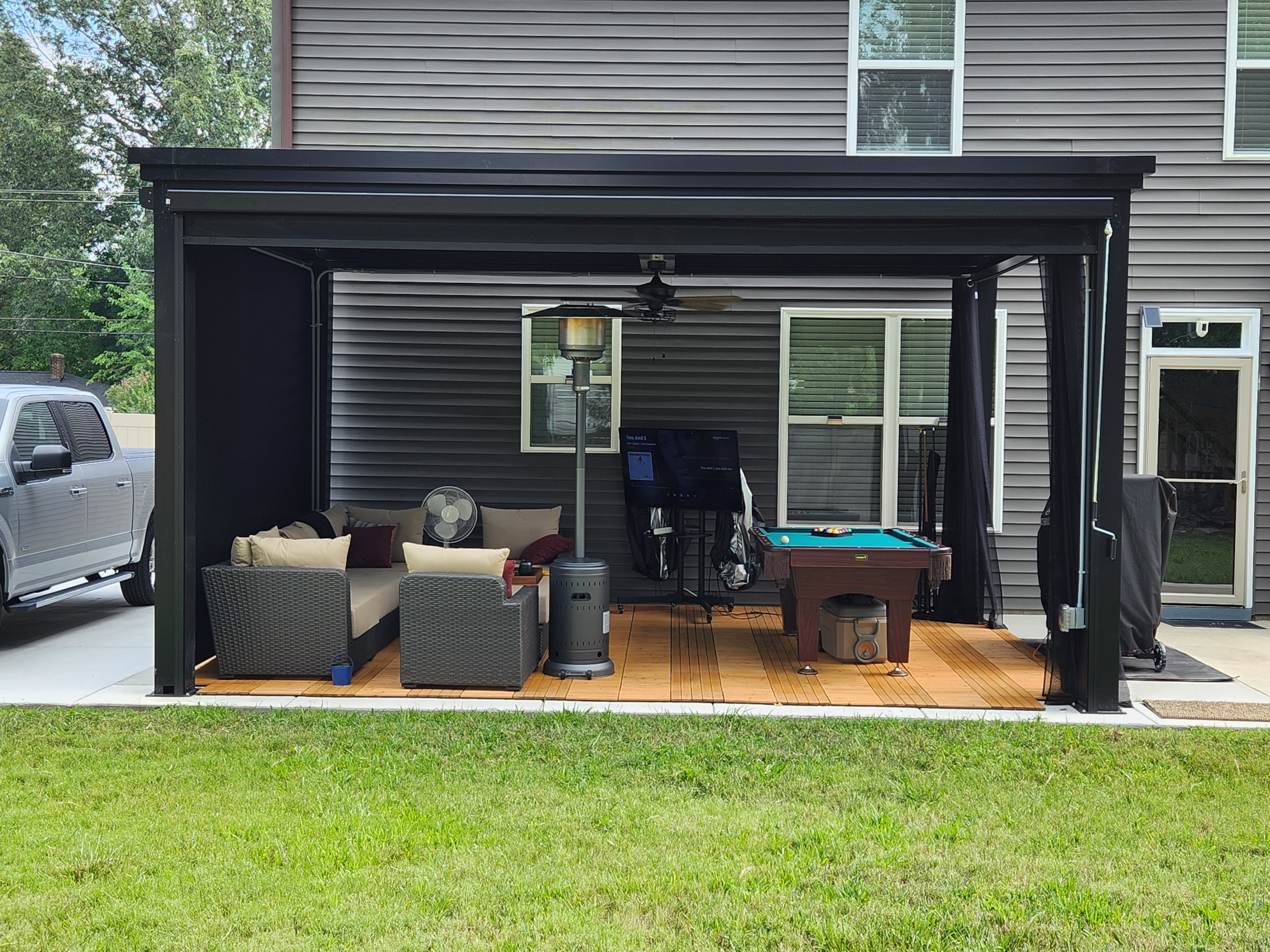 A Pergola offers more shade than a traditional retractable canopy as you can also include shaded sun screens add ons with your pergola
Your deck pergola with sun shades can give you that additional shade you have been needing. Great for windy areas as well with high wind resistance due to being attached to the posts structure its self.
A More Inviting Space
Adding small decor can boost your patio or decks lounge area. Utilizing string lights with additional support. Greenery such as vines or floral additions always make a pergola space seem more like home.
Measuring and Planning
A Pergola deck kit is great way to take that control on your already existing deck or future project. Most pergolas will be able to fit, but it's important to make sure you are planning ahead for sizing to ensure the perfect fit.
Your deck structure may have specific measurements that it requires. This guide can help you through the process make sure you invest in the correct pergola kit.
Ensuring structural integrity is an important factor when considering pergola's weight. Similar to other structures you always want to ensure stable supports for you project.
Dining Area for those Special Occasions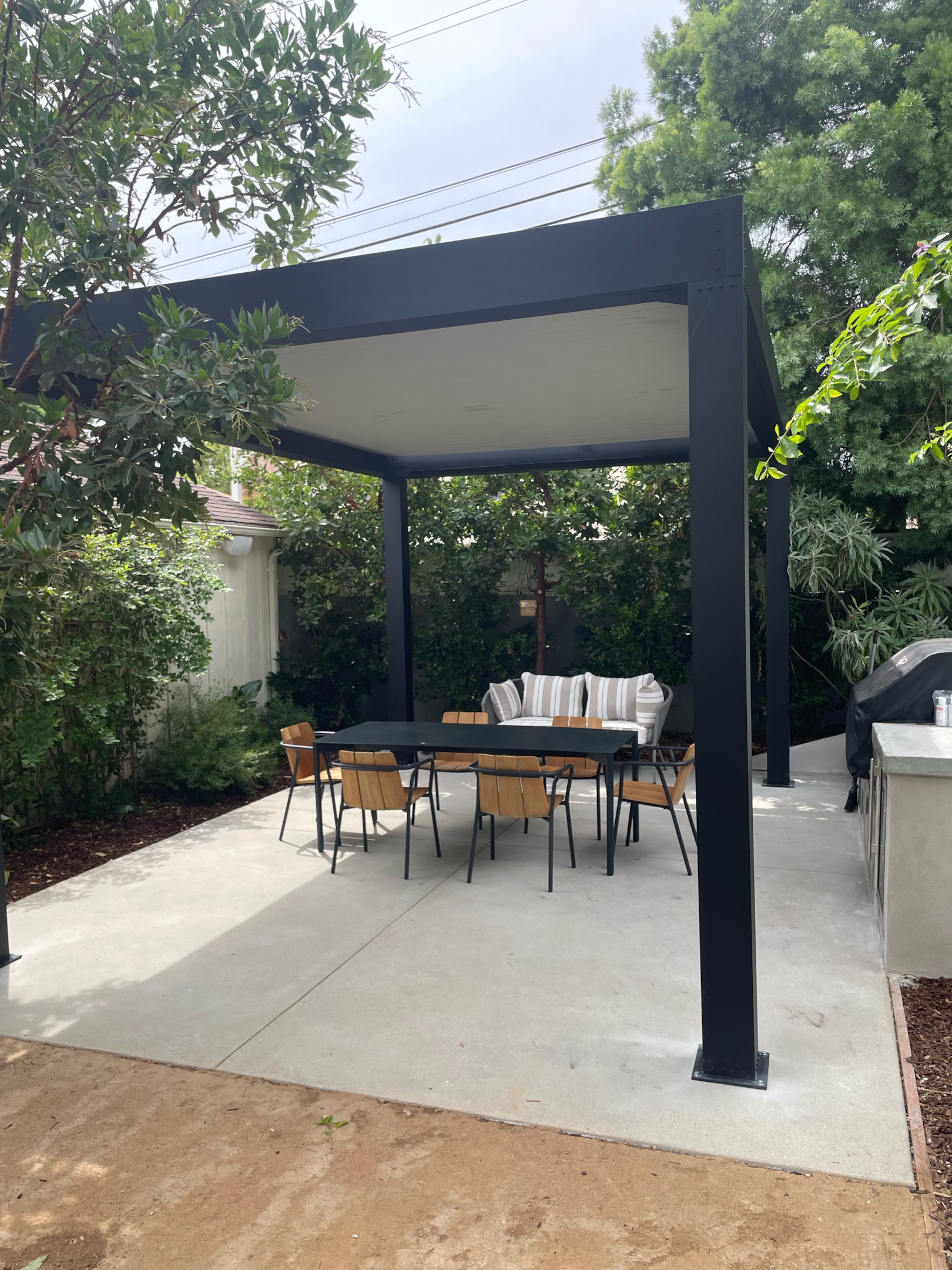 Another of many deck pergola ideas is the dining area.
Family Time with a view
Families with their pergola whether on a patio or deck get to experience those nice beautiful days outdoors to gather and have their breakfast, lunch or dinner instead of being stuck inside the house.
With being able to control your louvers or sun screens to keep sunlight out when desired, but still getting to enjoy the great landscaping you worked hard on makes that moment much more enjoyable.