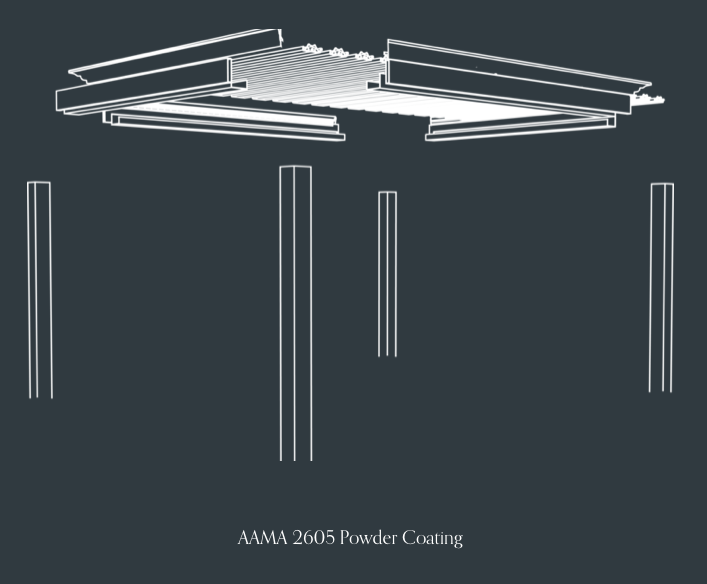 Listen to Article
A 10 x 12 pergola is a great kit to fit any backyard. It is also easier to assemble given its small size in the perspective of some. Allow yourself to get multiple 10 x 12 kits to put at various locations in your yard and create a resort feel.
Thanks to efficient packing for both all the beams and posts, you can install your pergola within 1-2 days. Easy installation to save $20+ thousand on your job is what has made the luxury pergola so popular. There are blogs containing more information on cost comparison of DIY vs. none DIY.
Get Massive Savings Through DIY pergolas
Frame Your Backyard Pergola In Your Image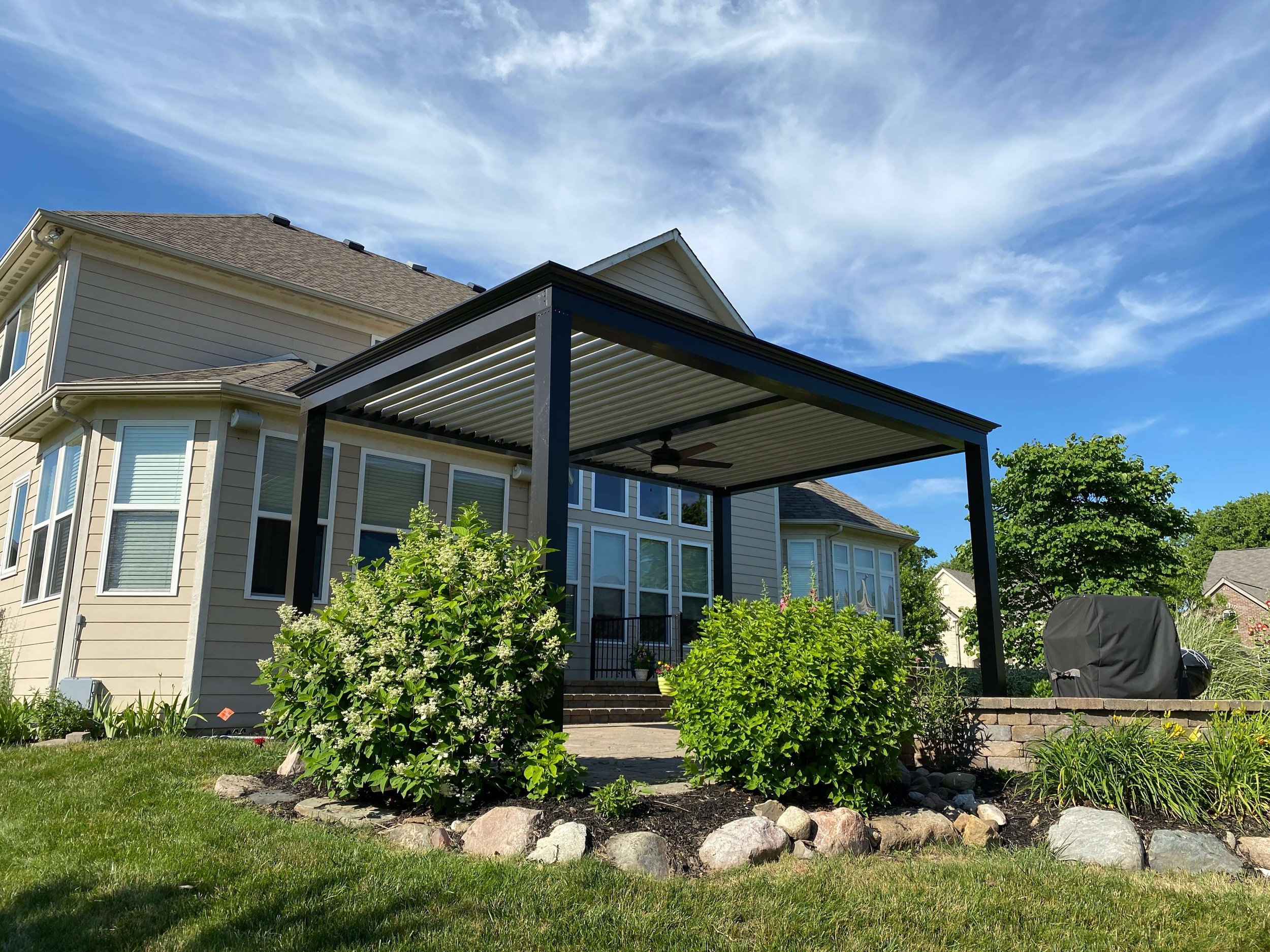 Getting a 10 x 12 pergola can be as easy as picking up your mobile device and moving your thumbs. Luckily in this modern world everything is accessible at the click of a button, and DIY Pergolas are no different.
The process is simple. Go on the luxury pergola website, find exactly what you want, add to cart, checkout, and enjoy. You will receive your new pergola within 6-8 weeks.
What Makes A Great Pergola?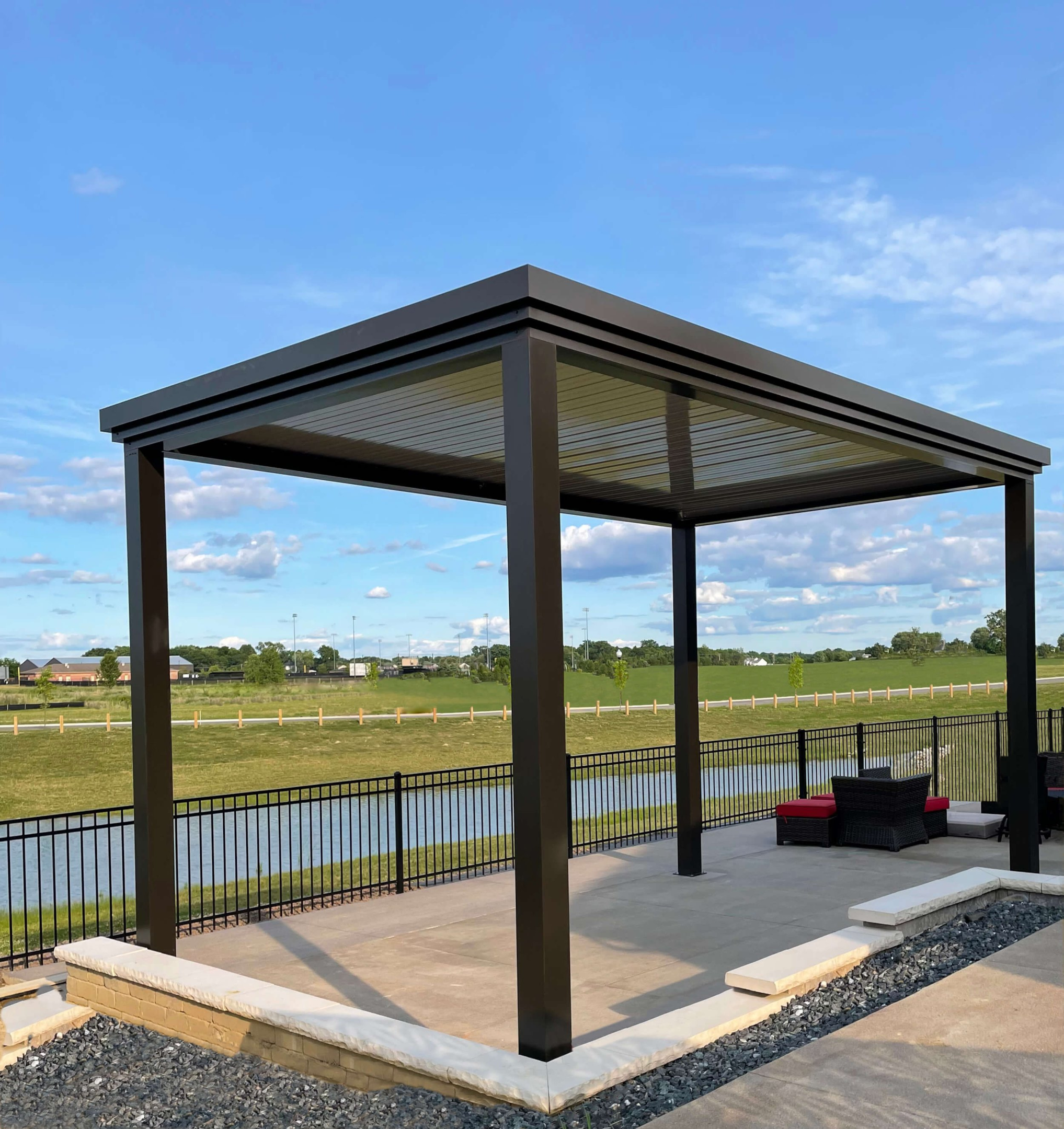 What makes a great pergola is the ability to withstand adversity. Weather is ever changing in the world we live in today, and with that you need to have a pergola that will last in all circumstances and provide longevity for your investment.
The 10 x 12 pergola at the luxury pergola is made of high grade aluminum extrusions that can withstand up to 130 mph wind with the louvers closed and even more with the louvers open. It can also hold up to 6,000 LBS of snow on the roof. Feel free to park your car on top of these pergolas, that's how strong they are.
Create Yard Access When Weather May Vary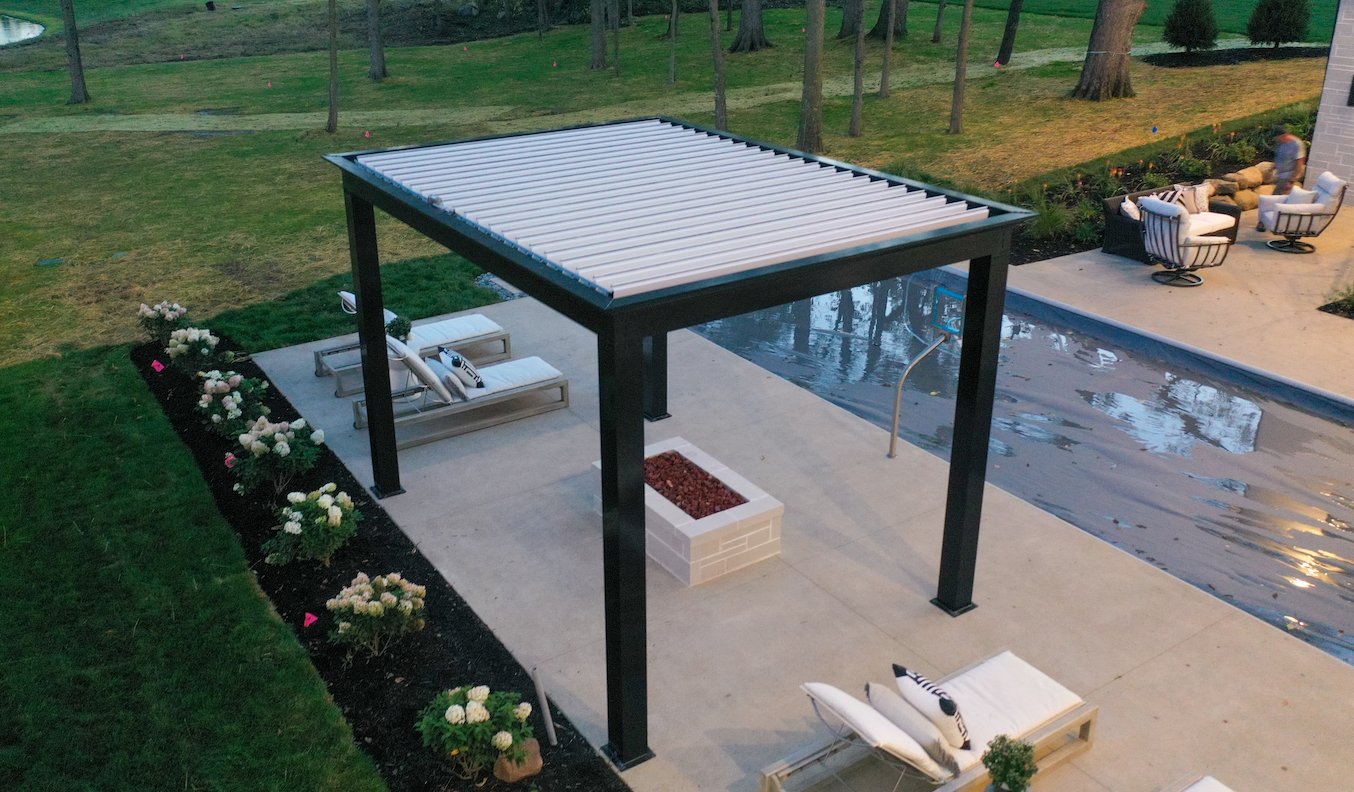 Along with the ability to withstand the elements and have longevity, you need to have productivity in all the elements as well. These pergola systems can function highly in almost any weather and do a great job at reflecting heat away as well as keeping snow and rain out to keep you warm.
A 10 x 12 is the perfect size to have a lounge area or fire place as seen above that you can now keep safe from all the elements. Enjoy year round and enjoy often.
Can A 10 x 12 Attach On A Patio Or Deck?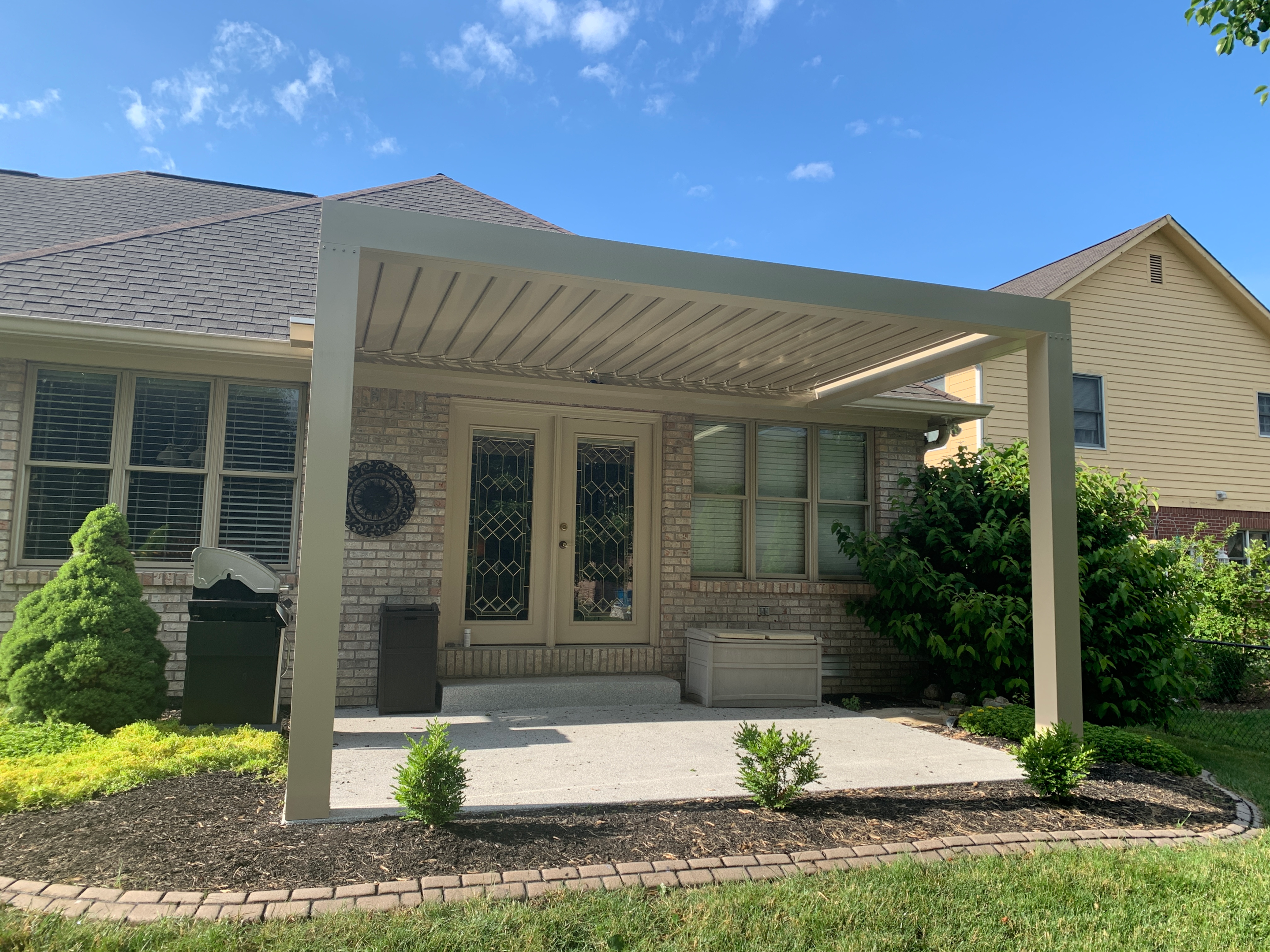 A 10 x 12, and any other size DIY pergola, CAN attach on a patio or deck. It is all based on the condition of how you construct said system.
In simple terms, use common sense, if there is a strong foundation then your pergola will not be going anywhere. Add some wood to the joists of your deck or pour a footing for a patio and you will be happy to know your pergola is as strong as Fort Knox.
Read Reviews, Get Answers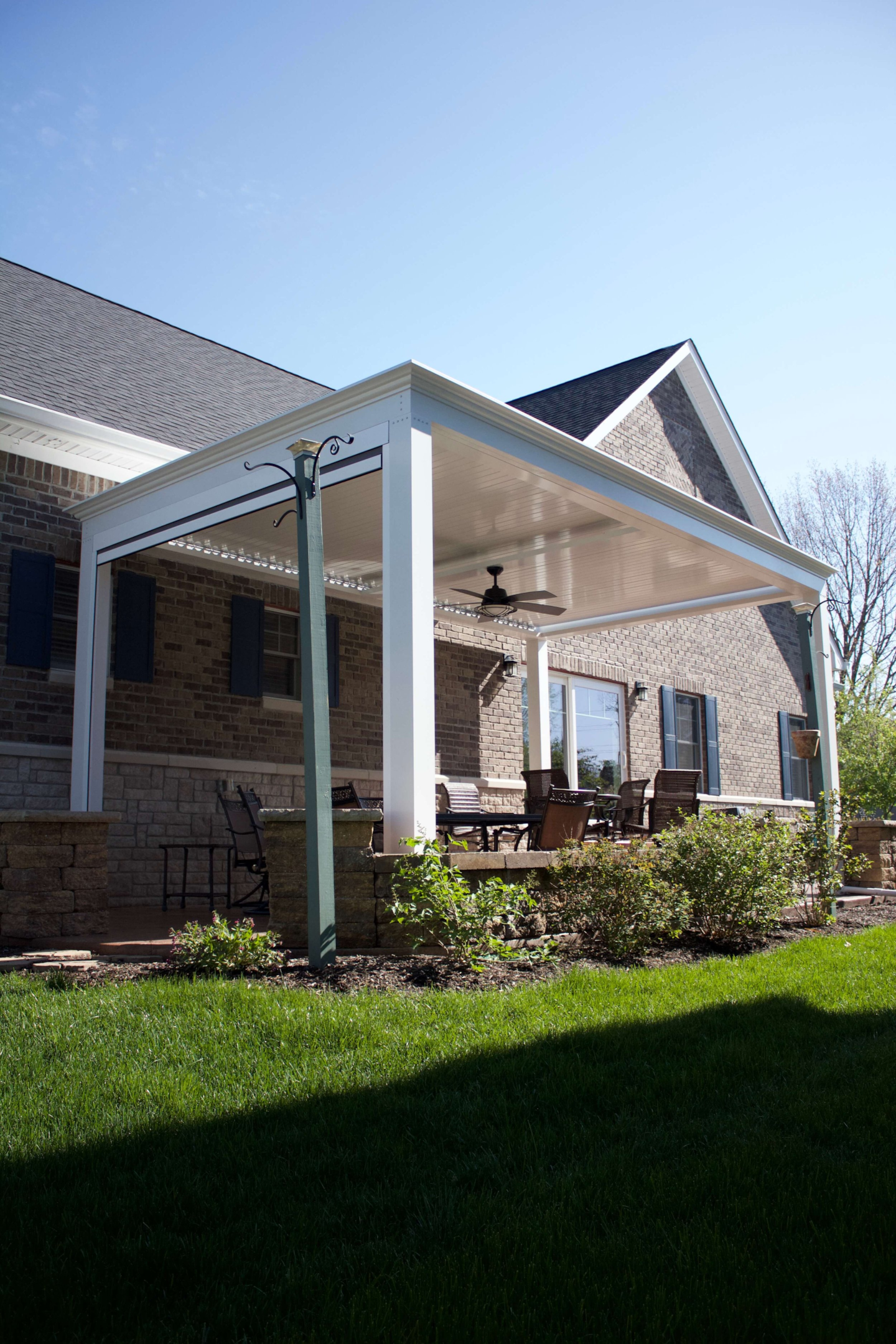 Many read reviews to get a good idea of customer experience with a company. This helps us as well, read all our google and trust pilot reviews to see positive experience after positive experience from our customers.
If you would like to go further and talk to someone in your area as well as see a finished product. Feel free to give us a call at the luxury pergola and we will look to see if there are any customers in your area.
Call Us And Find A Local Customer
What Are Standard Size Posts, Beams, Hardware, Etc.?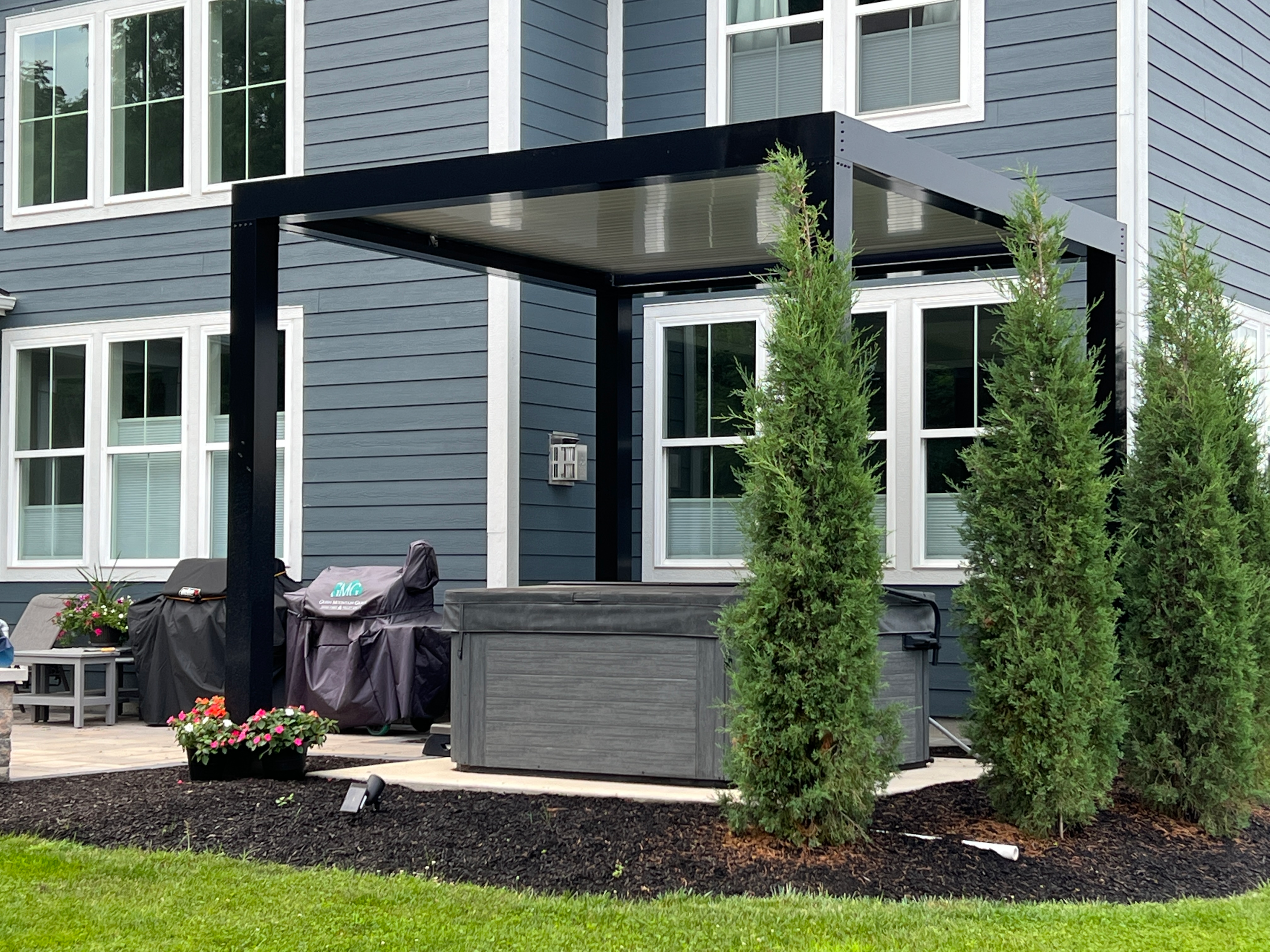 Let's start at the basics. Standard size posts are 9' in length to create clearance for the pergola. This can be modified to 10' or 8' but 9' has worked for most customers in all circumstances. Beams are another 12" over that giving the pergola a height of 10'.
As for the motor and hardware. It comes in a small box (5" by 7") to fit everything from the transmitter to the remote receiver and so forth. This allows for a nice hidden electrical element rather than some large protruding box.
What Is Required When Built?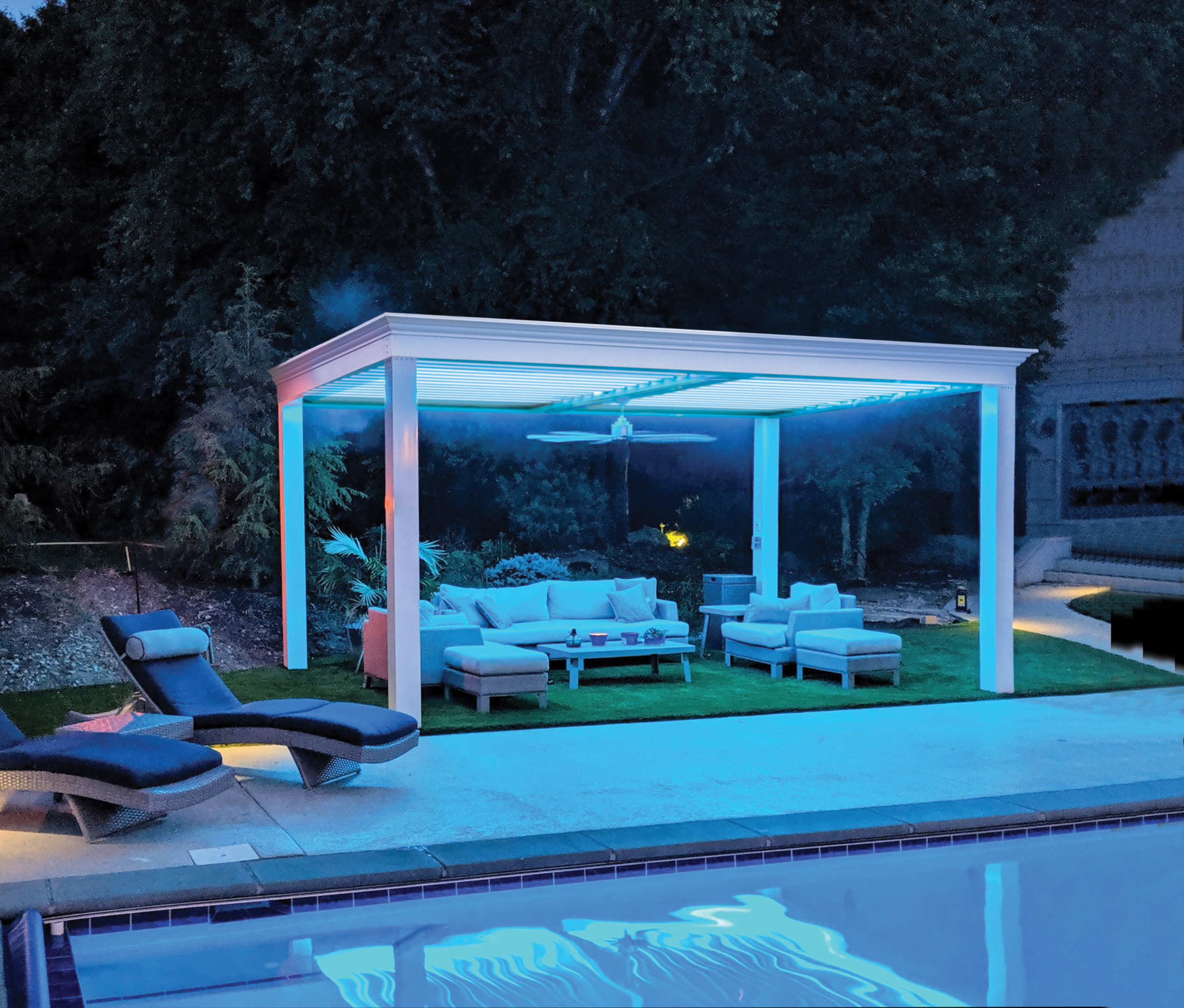 Upon being built, very little is required for the homeowner (everything comes ready to go). All you will have to do is have a can do attitude to assemble. This usually takes 1-2 days depending on how much you are working.
There are videos of installation with previous customers online as well. In ST. George Utah there was a great experience of easy installation with a customer for reference. This ease of use is what makes freestanding pergola kits so popular.
Does A 10 x 12 Hold Under Weather?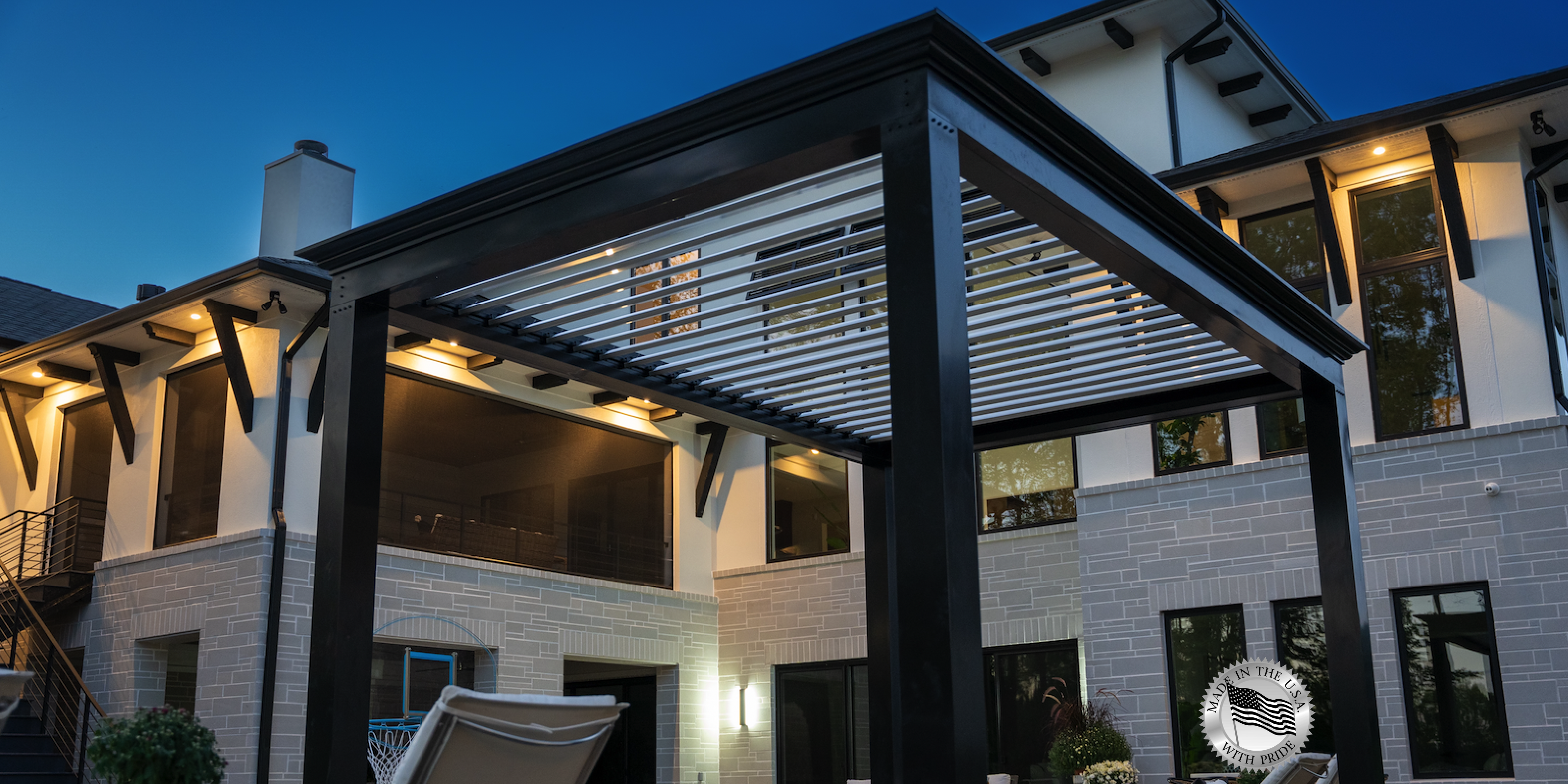 It has been said once, it will be said again, these pergola systems hold up against weather better than anything on the market. Considering they are made in America allows for them to be made with strength in integrity as nothing is shipped from low quality overseas manufacturers.
Feel free to call and ask further questions regarding weather, manufacturing, and pricing at on website or in the link below.
Other Questions (Complete Guide)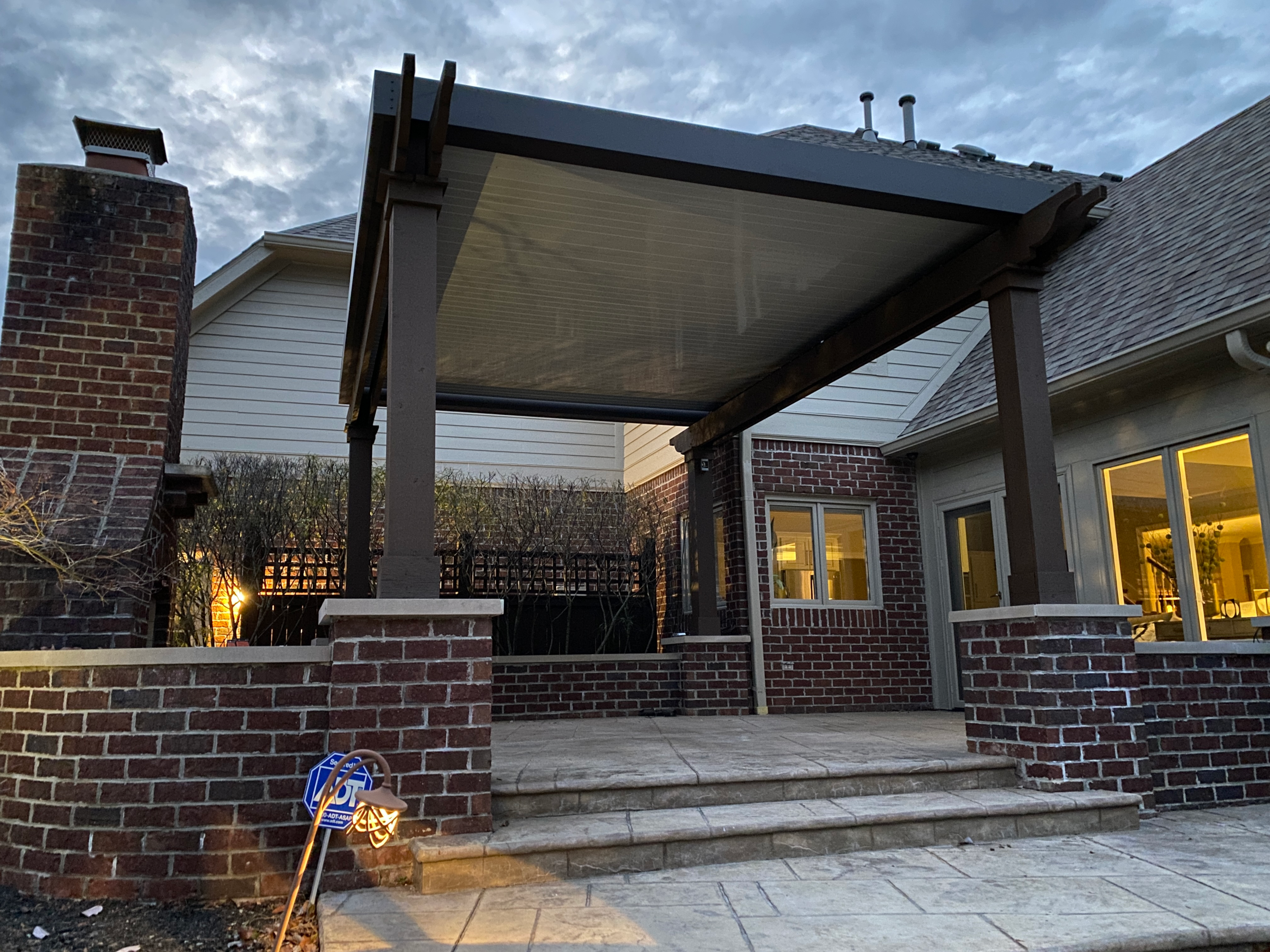 Other questions regarding installation and assembly can be found pretty much all over the web. There are guides and videos to help make sure you do this in the most appropriate way possible.
This is not heart surgery, it is a DIY pergola. This is something you and the family or friends can get done with little to no outside help. This will be a fun project for all and a great feature to enjoy in your now luxurious backyard.