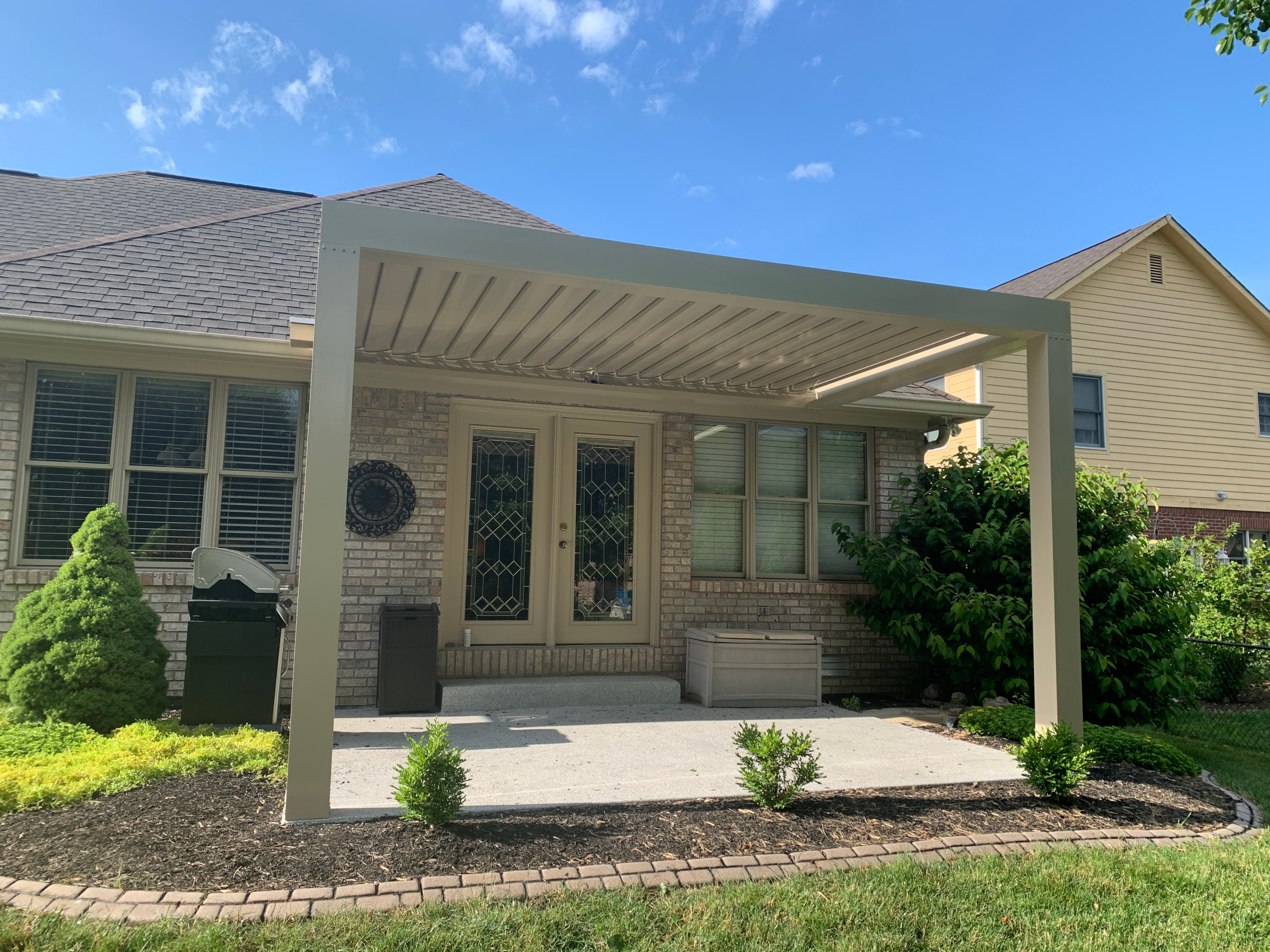 Listen to Article
At the very beginning of anyones pergola journey lies the color selection that will go best with their home and design. White matches essentially all colors, which is why a white pergola is a popular option for all.
A pergola can elevate your home and increase the home value with the elegance added to your backyard area.
What Color Matches My Outdoor Space?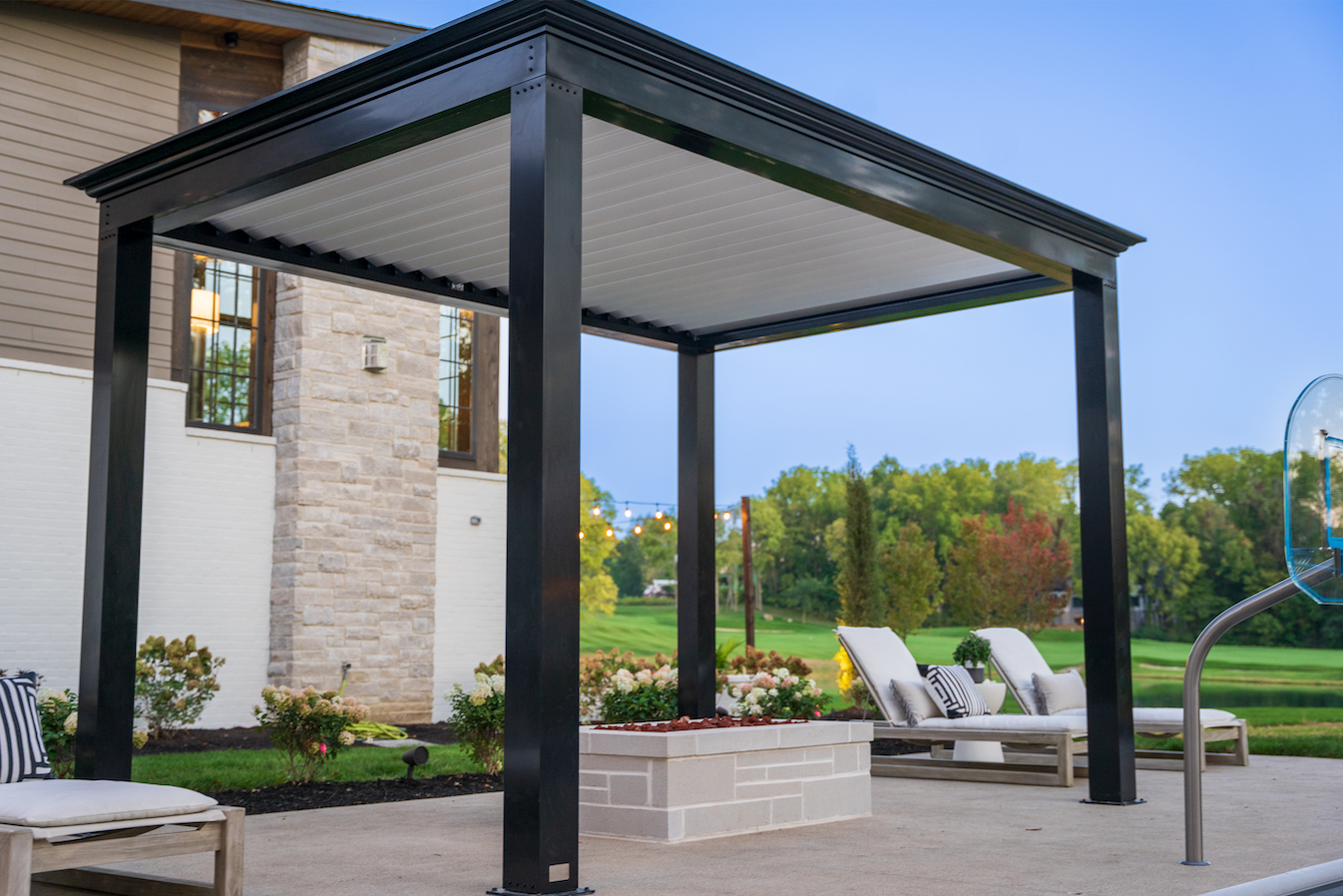 When deciding what color matches your outdoor space the first thing to look at is the goal you are trying to accomplish. What aesthetic are you going for?
As seen above this homeowner had a white fireplace and black accents on chair furniture which called for the traditional white and black pergola.
Pergola For Outdoor Kitchen And Other Features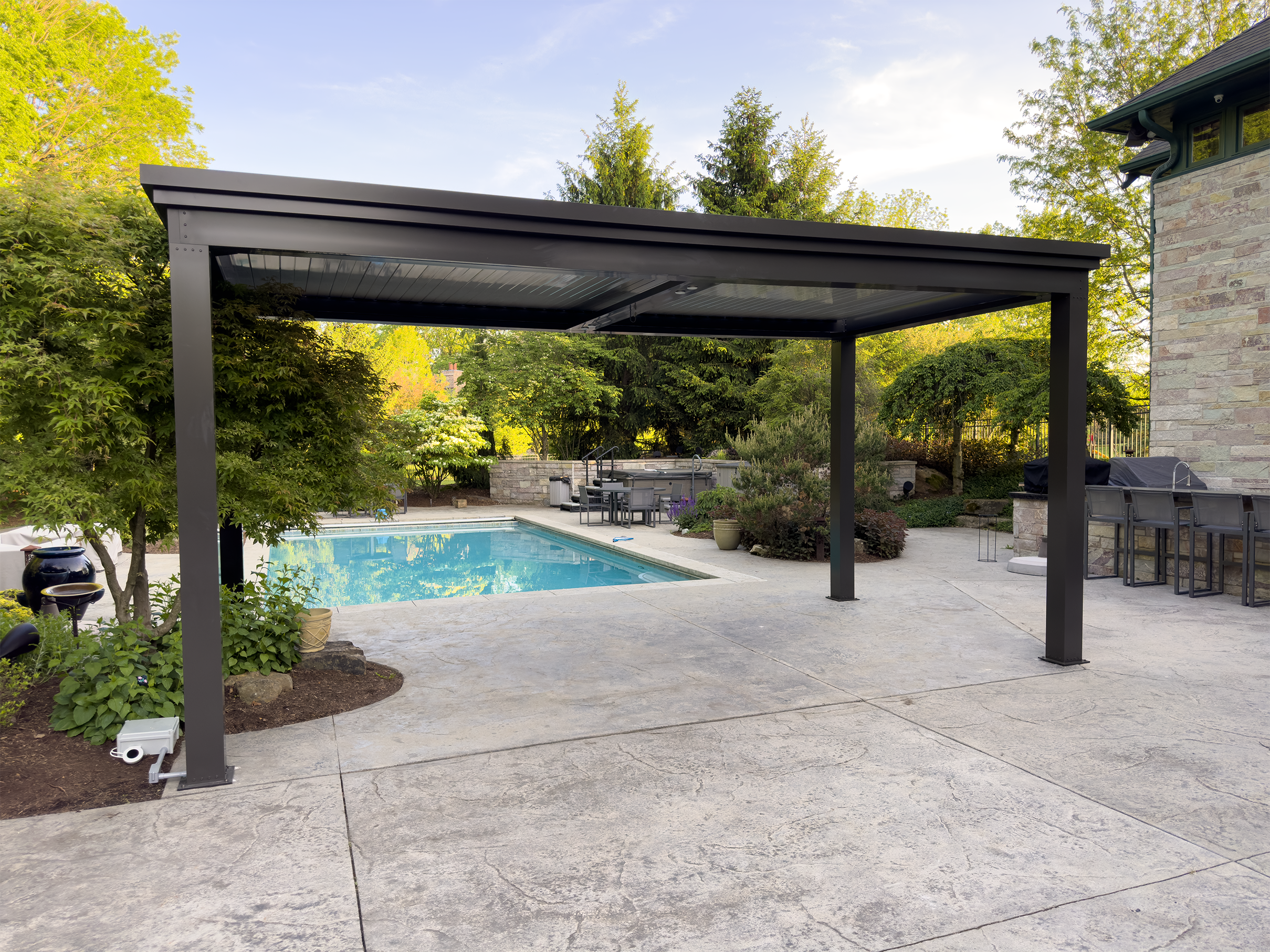 A pergola can be used for much more than just a fireplace and outdoor furniture. Space added next to a pool, an encompassment for an outdoor kitchen, or a nice outdoor dining area are all possibilities that add to exactly what a pergola can provide.
Having a pergola will make it much easier to host and have neighbors to your yard. Shade is one of the most desired factors for a home, so when you are able to achieve this efficiently people tend to naturally come your way.
Can I Construct It On A Patio Or Deck?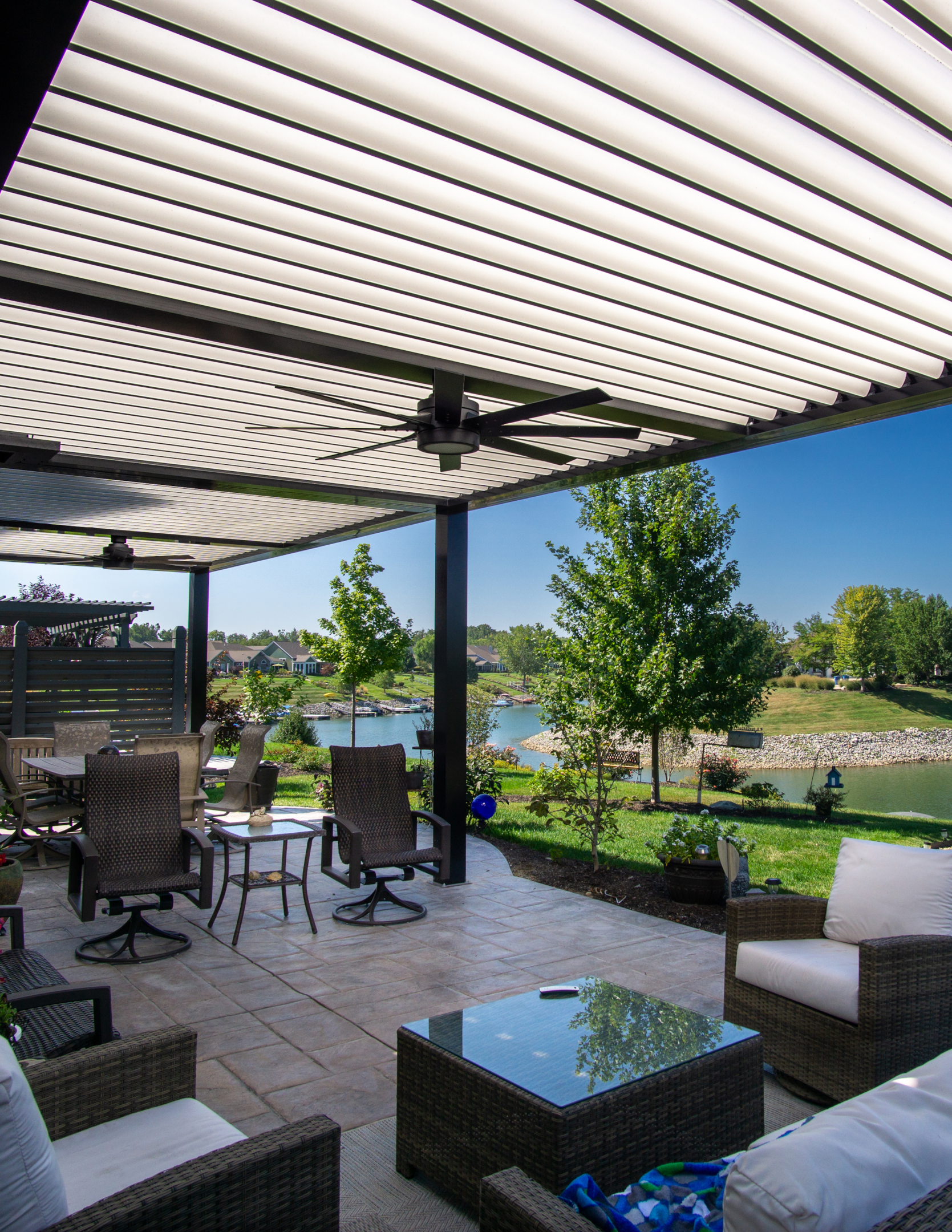 The short answer to this question is yes, many customers have built pergolas on both decks and patios. In a longer form you can do a few things to add foundation in both of these cases.
For patios make sure it is cemented in at the base, and for decks make sure to drill in at the cross beams to handle uplift. To keep things simple, make sure the posts are secure at the base and your pergola can be built anywhere.
Traditional Pergola or Modern Pergola?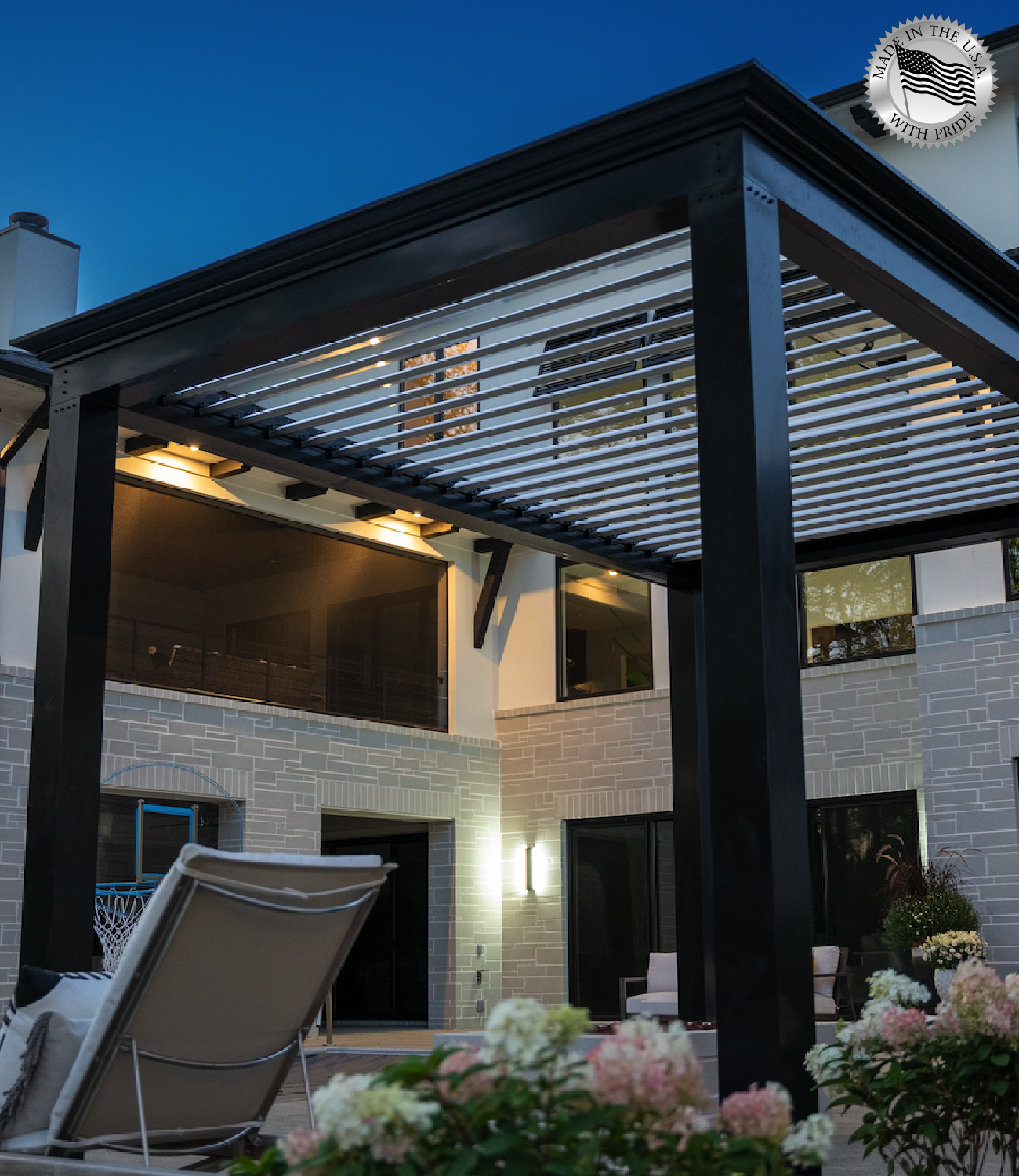 Another question homeowners have regarding their project is what trim they should go with, if any at all. Wether you are going for a traditional look or a more modern contemporary look there will be trims that fit exactly what you are looking for.
Elevate Your Outdoor Living Space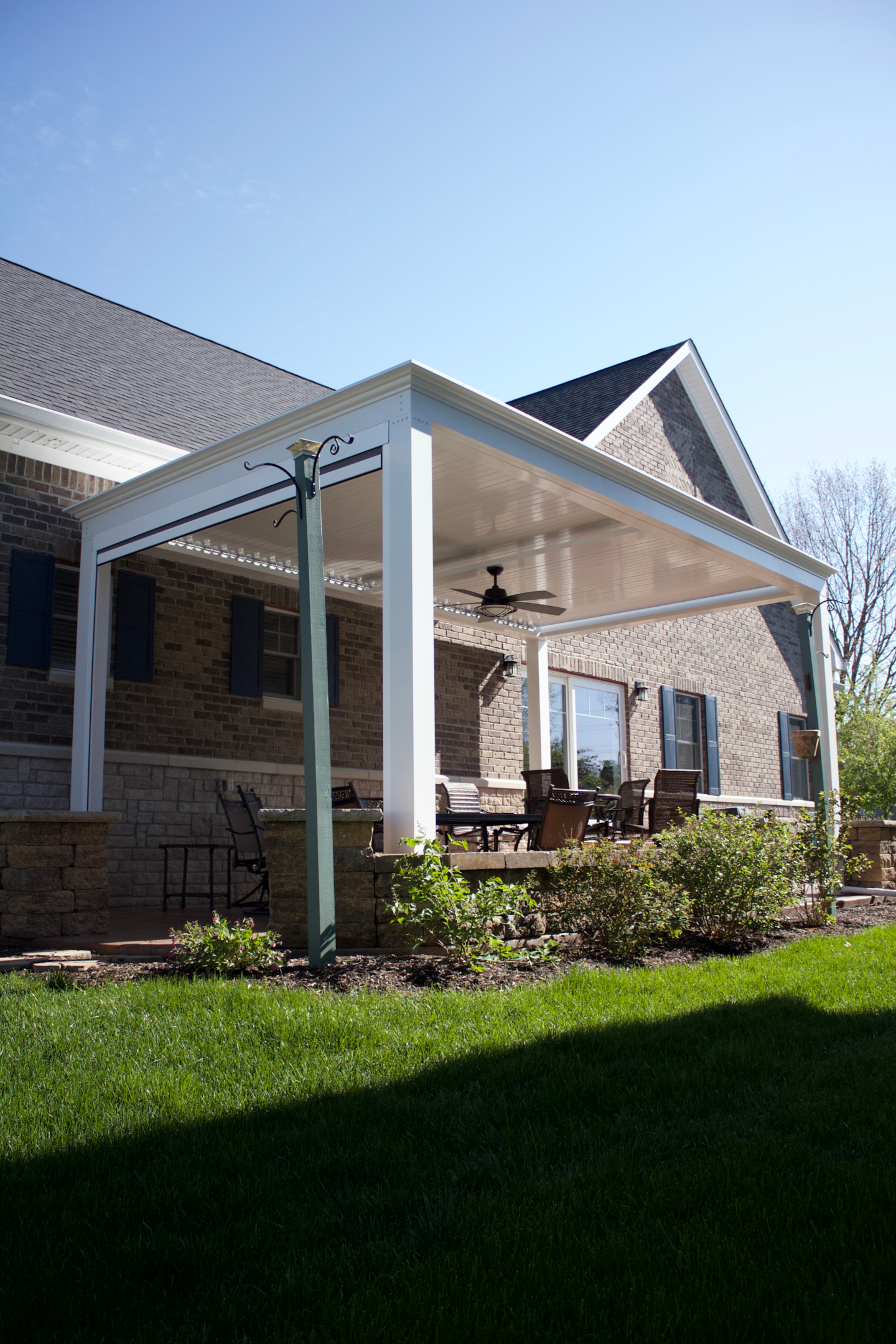 The pergola is an elevator to any outdoor living area. It allows for the ability to host in all climates and weather conditions. It makes for a great temple for memories to be made and laughs to be shared. Pergolas are the luxury to outdoor living spaces.
If you are looking at a great way to spend more time with family and friends and create more quality love filled moments, then a pergola kit is exactly what you are looking for.
Install Your Pergola: Local Regulations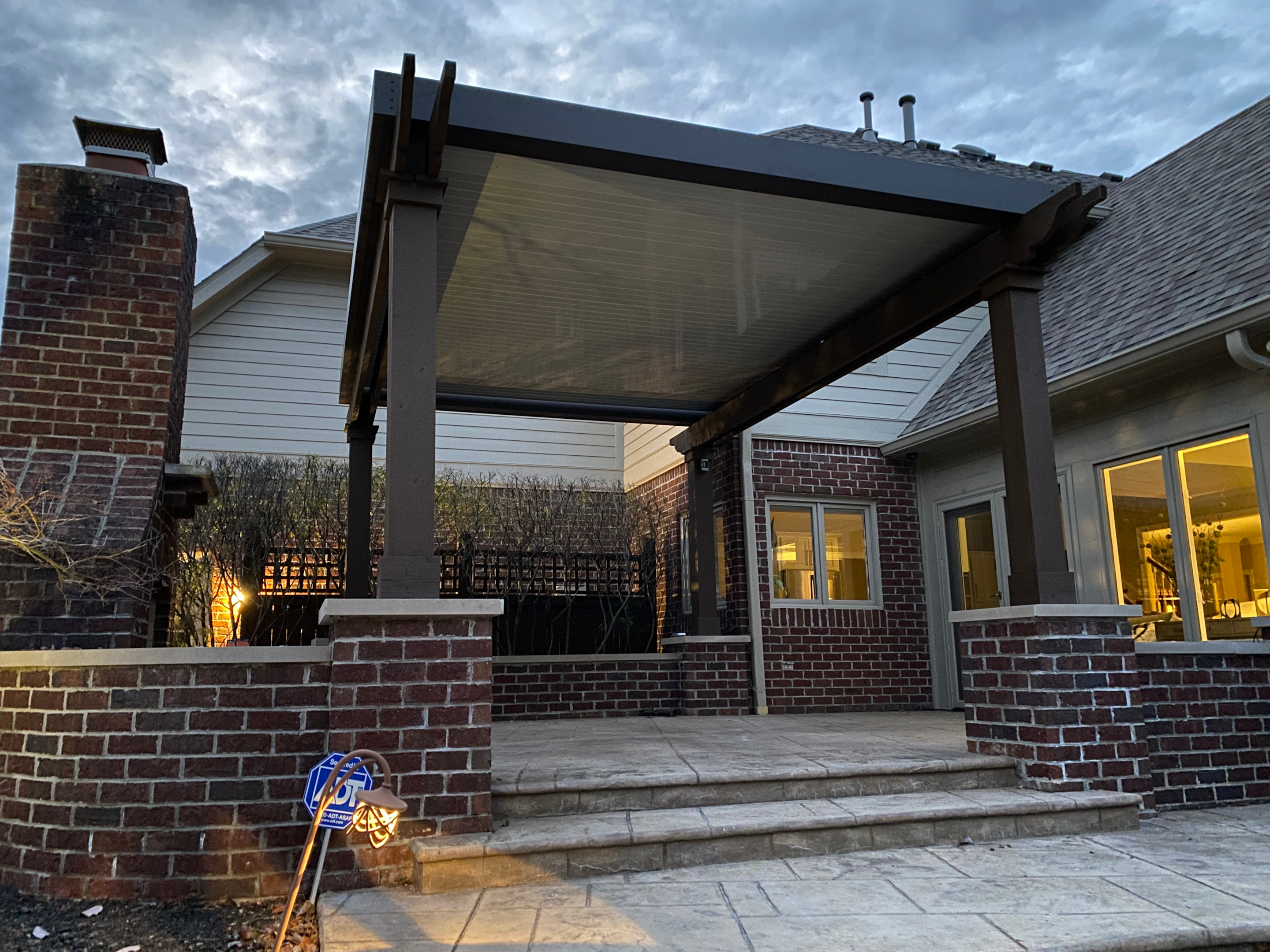 Regarding local regulations, this will vary from not just state to state but even city to city. Most of the time people over complicate things, it's really quite simple. Install it as a pergola and you should have nothing to worry about for most areas.
Do not overcomplicate things and allow yourself to add difficulty for no reason. This project was designed to be simple and is very easily achieved through a little common sense and understanding.
What Pergolas Are Easiest To Assemble?

The pergolas that are easiest to assemble are DIY Pergola Kits. Especially in a market like this, being able to save a substantial amount of money for the exact same material is popular for all customers far and wide.
Get the most bang for your buck with the luxury pergola. They offer the highest amount of quality for the best price.
What Is Entertaining In A Pergola Like?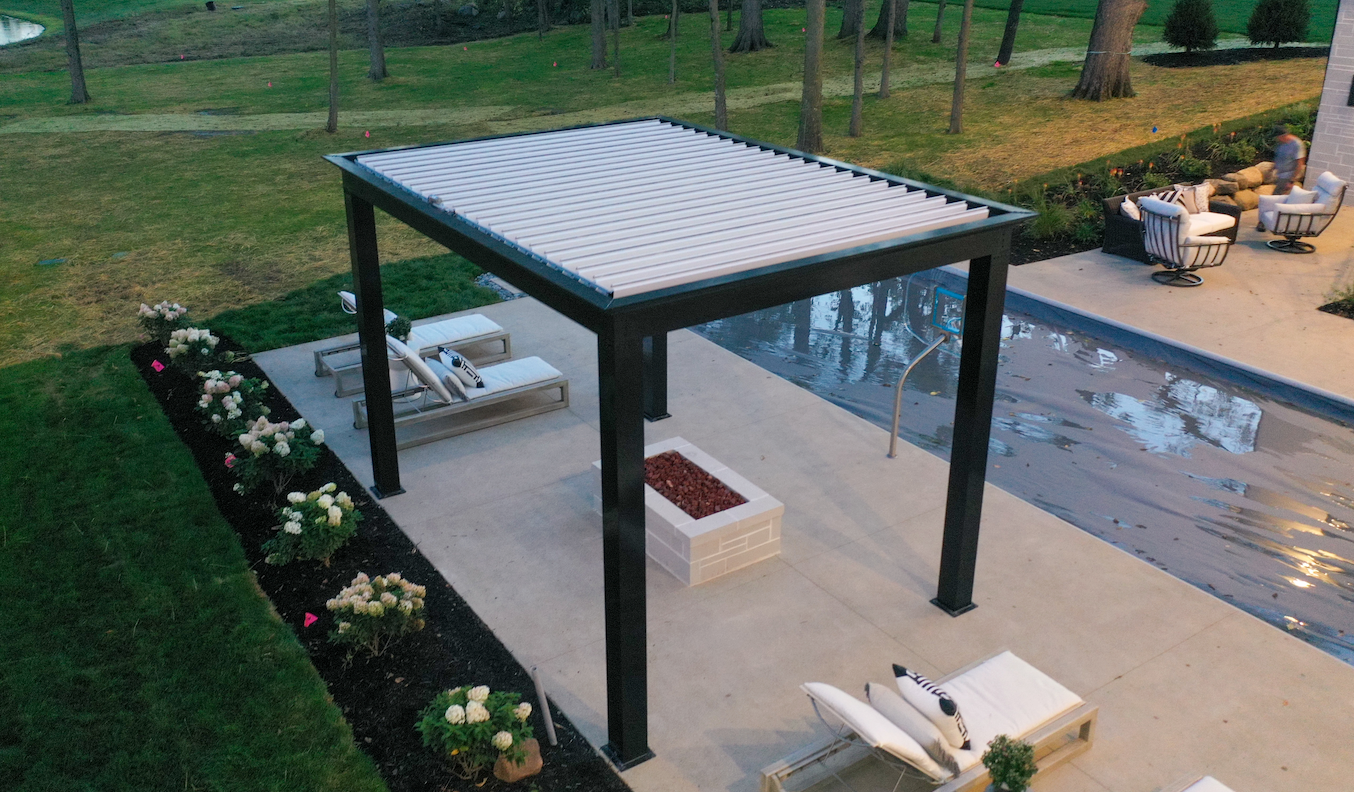 Entertaining in a pergola is like sitting in the owners box at the Super Bowl. It is an elevation to high living. Enjoy a glass of wine with the a charcuterie board, or have a drink and a cigar with friends, or have watermelon with hot dogs for everyone to enjoy.
The limitations of this experience go as far as your imagination will take you, this is quite easy to see and understand as a positive ROI in home equity and ability to have friends and family over. Surround yourself with memorable experiences with the luxury pergola.
A Few Great Ways To Host In Your Pergola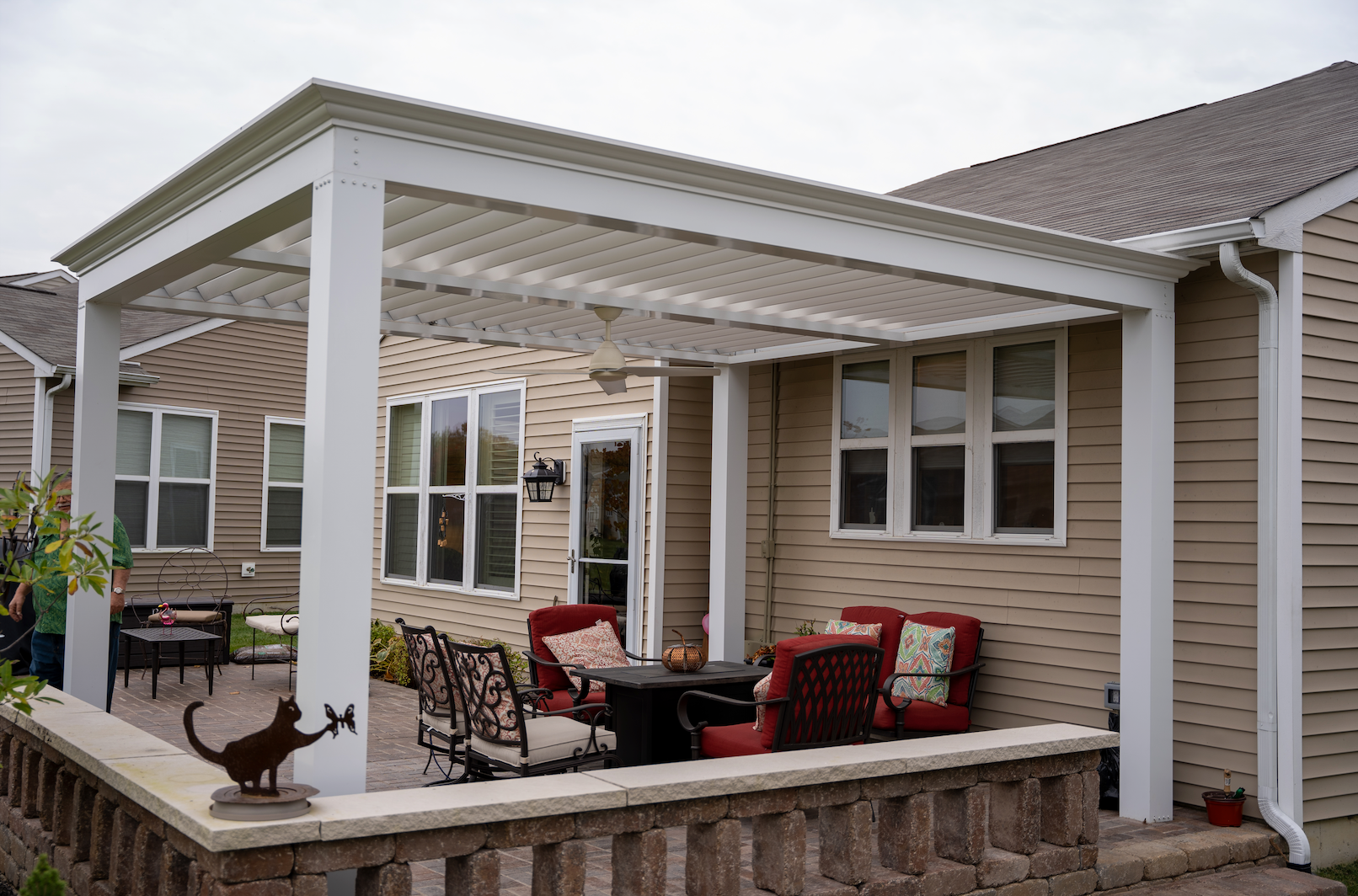 Hosting in your pergola is great, the only decision you have to make is in what way are you wanting to host, here are a few great ideas:
Grill
Grilling under your pergola on a beautiful sunny day can be exactly what you are looking for on a nice summers day. Showcase your pergola on a rainy day by simply closing the louvers. The opportunity is endless.
Fire Pit
Enjoy making s'mores around the fire under your beautiful pergola. This adds another level of adequacy to hosting and enjoying the luxuries of this investment.
Bar
A nice bar for mixing drinks on a hot summers day can add that touch of class to what you want out of a pergola.
Poolside
Eat some watermelon by the poolside in your luxury pergola. Picture the set up you see below.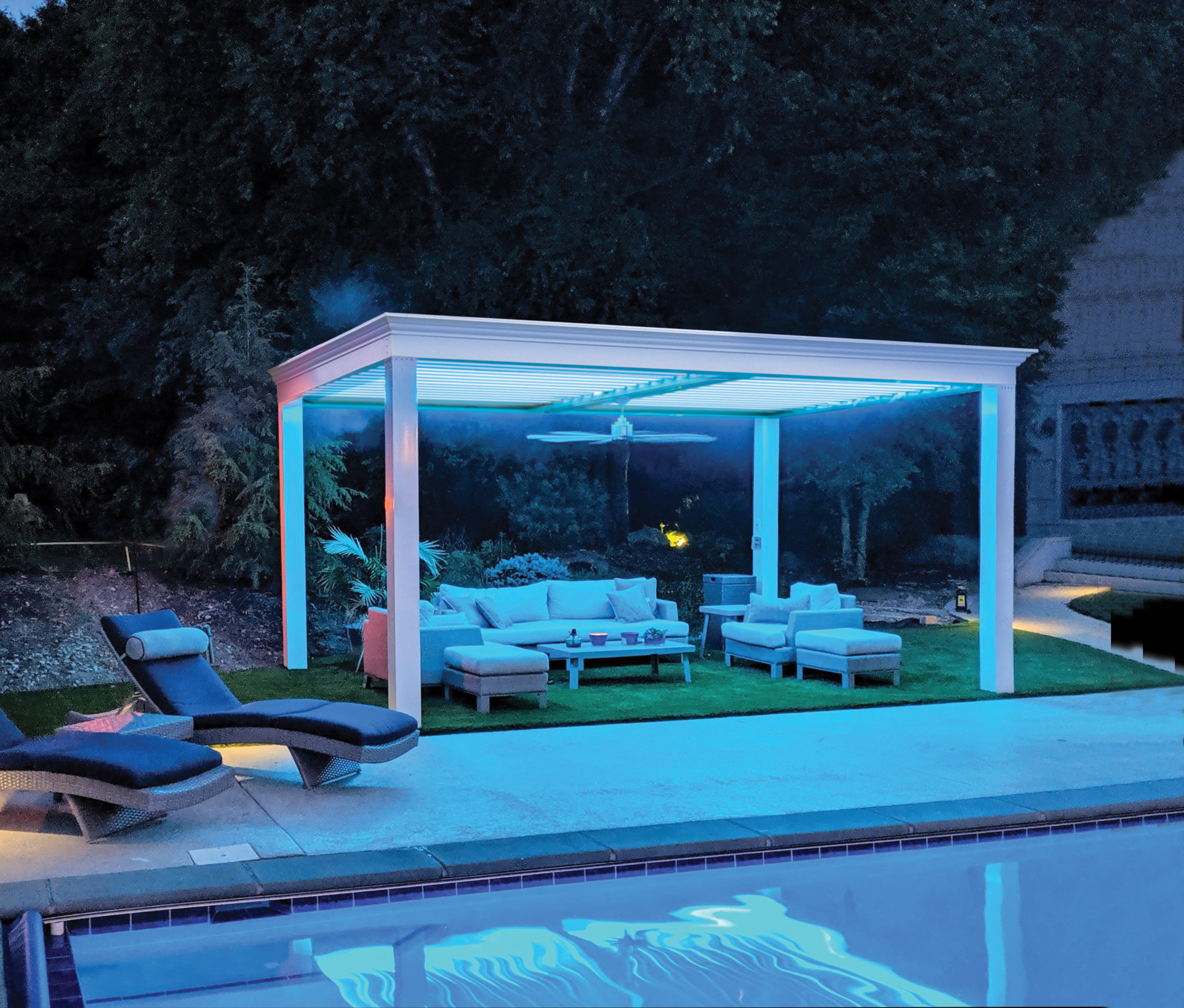 When Do I Get This Luxury Shade?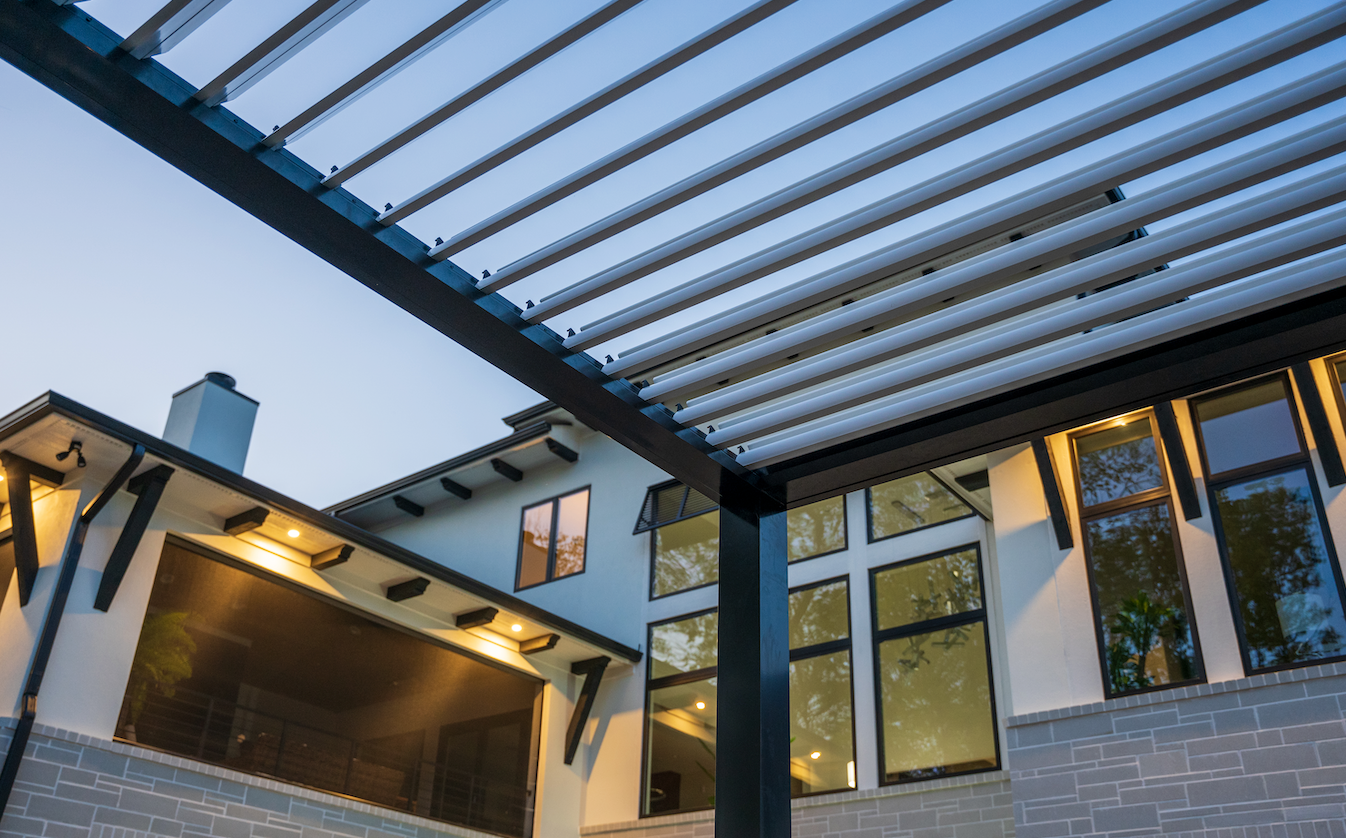 You can get this luxury shade exactly when you want it. Order at anytime, leads are 6-8 weeks out and can be made to support all kinds of projects and ideas.
Call and get a better concept on exactly what you are looking for.