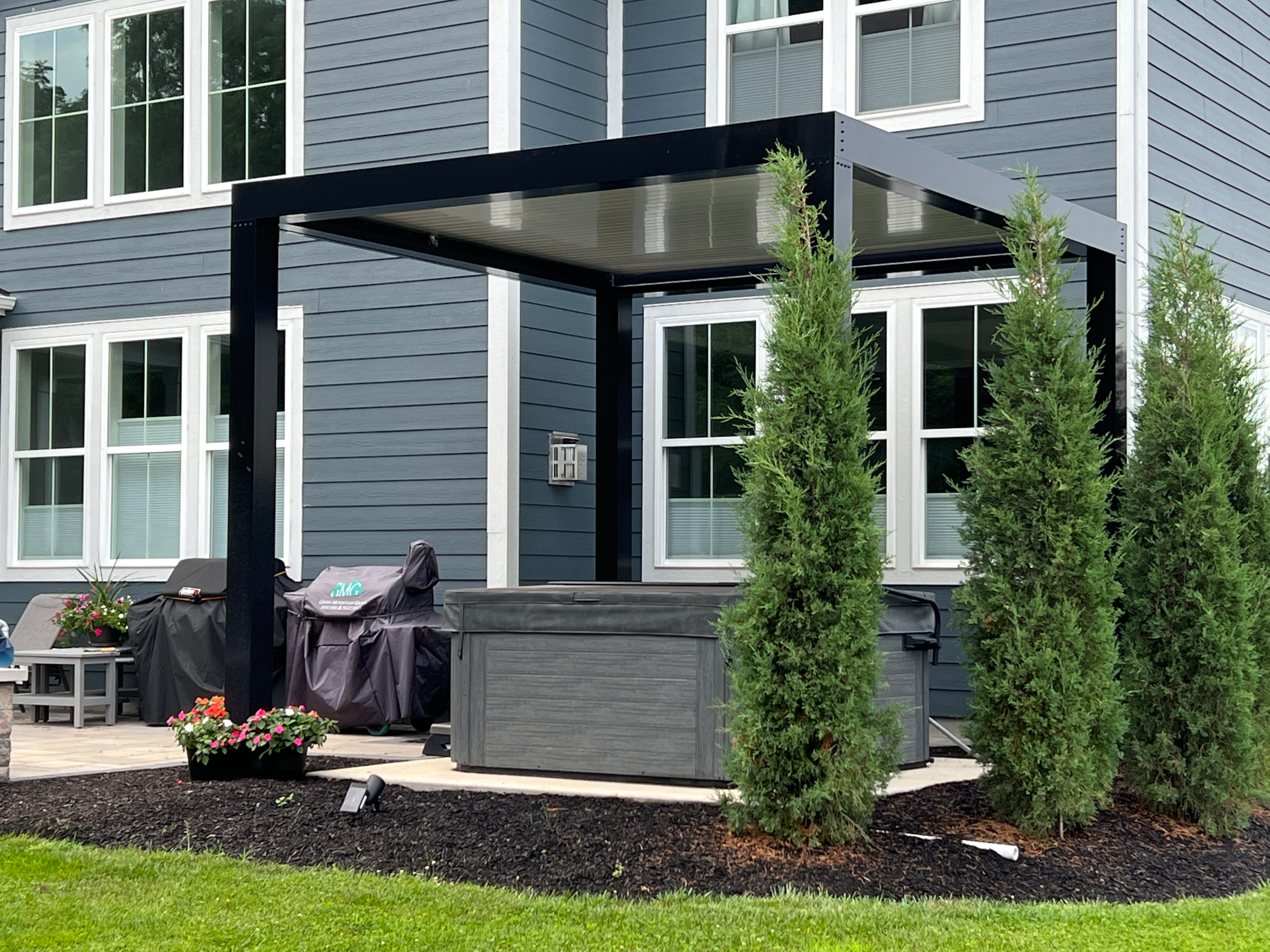 Listen to Article
Black Pergolas have gained popularity as black is often a perfect color to match all home designs. Sleek and luxurious in color, black may likely be the right choice for you.
As you can see above even a a blue and white house goes well with this black pergola over their hot tub. This hot tub pergola made for a great touch on the home.
What Is The Best Color For Your Outdoor Space?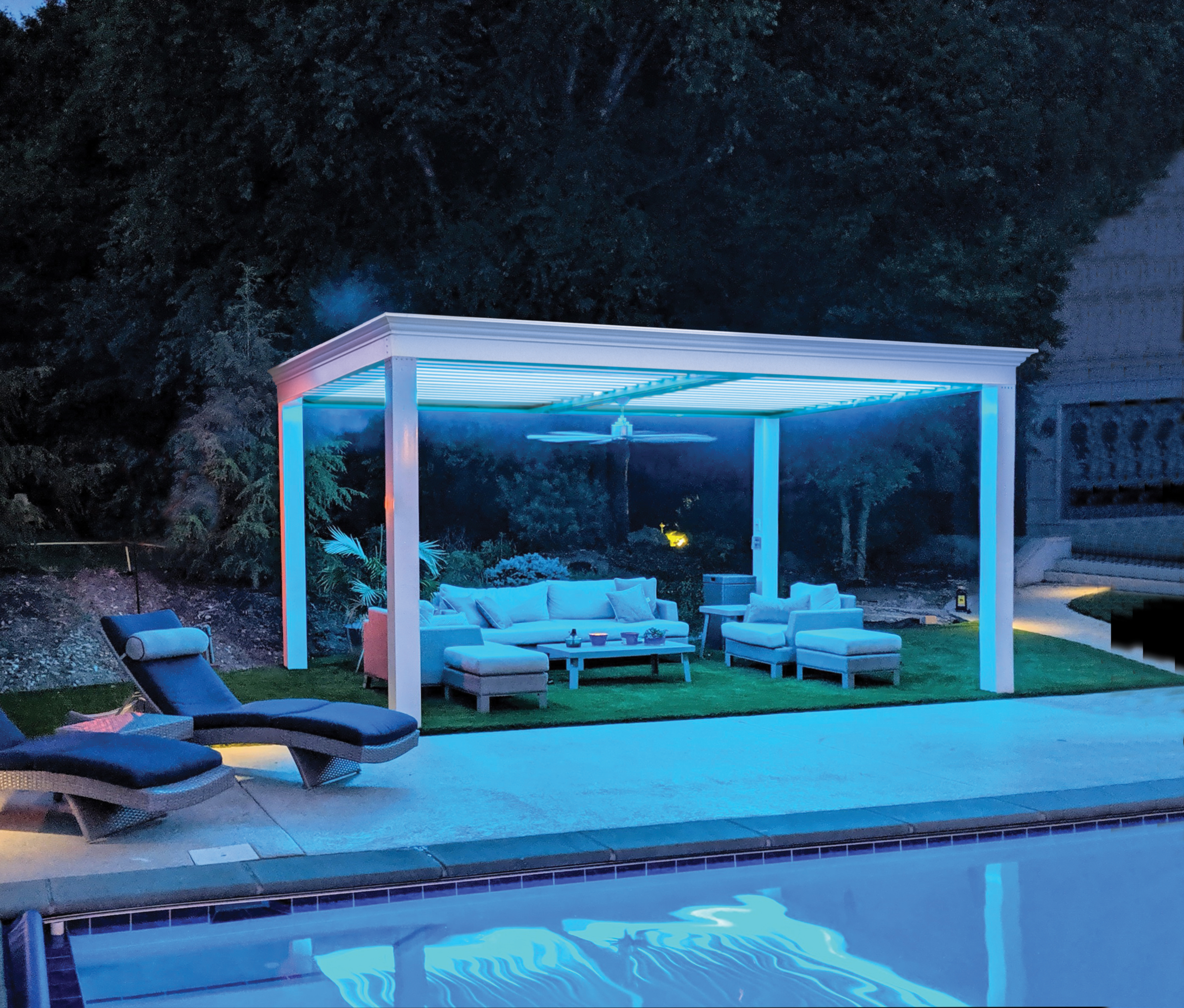 When asking yourself what the best pergola color for your home is, there are several factors to consider. What is the overall aesthetic you are trying to achieve?
The nice thing is colors like black and white can provide good contrast and matching to essentially any color scheme. It is all about deciphering what works best for you.
What Makes A Black Pergola A Good Fit?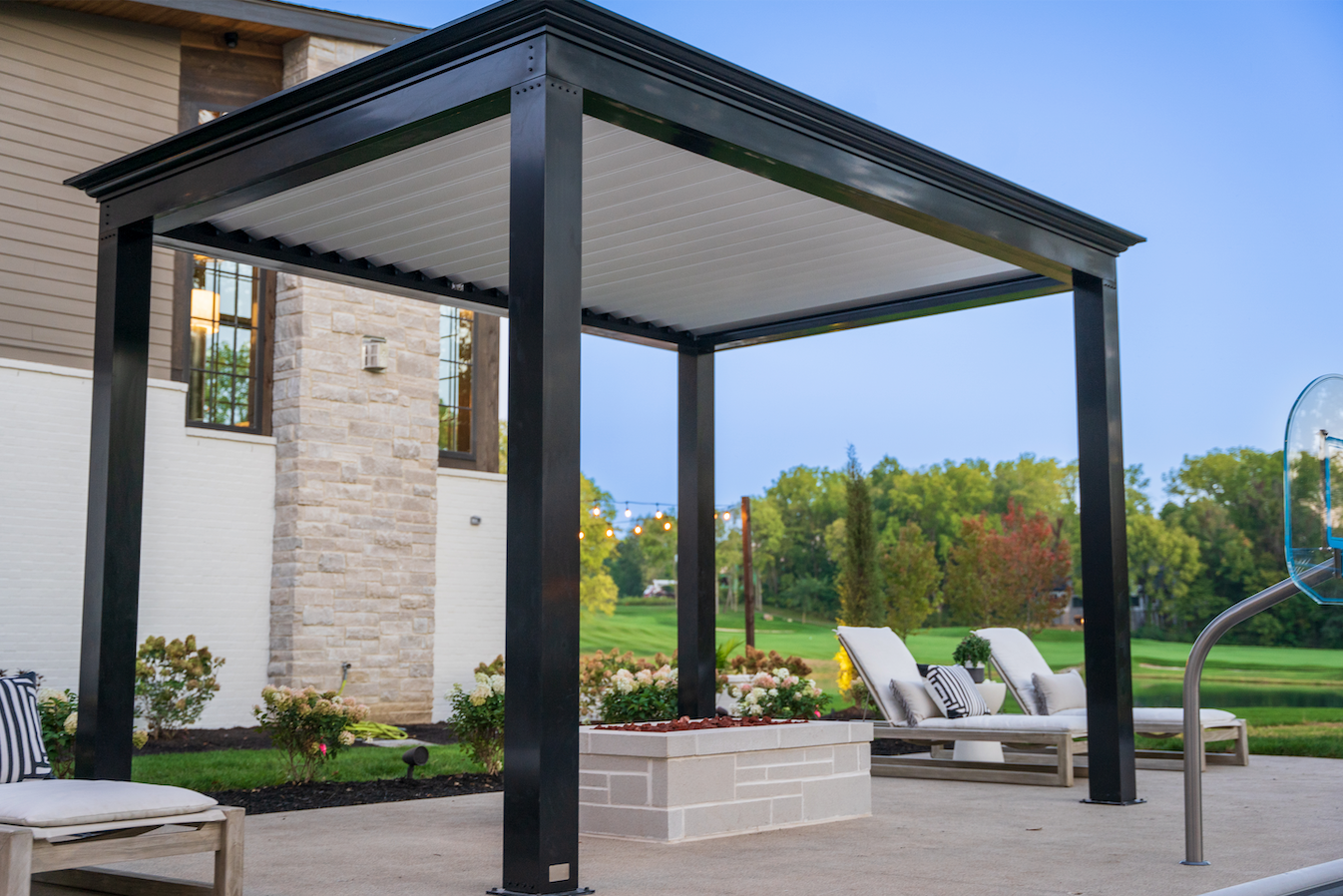 Depending on the design you envision, a black pergola may be the best choice for you. What can make it a good fit is going for the luxurious design or dark contrast to provide a level of elegance to your home.
Black can be seen as sleek, confident, modern, and professional. If you are going for those things in a luxury backyard then black would be a good fit for you.
Host Your Outdoor Living Space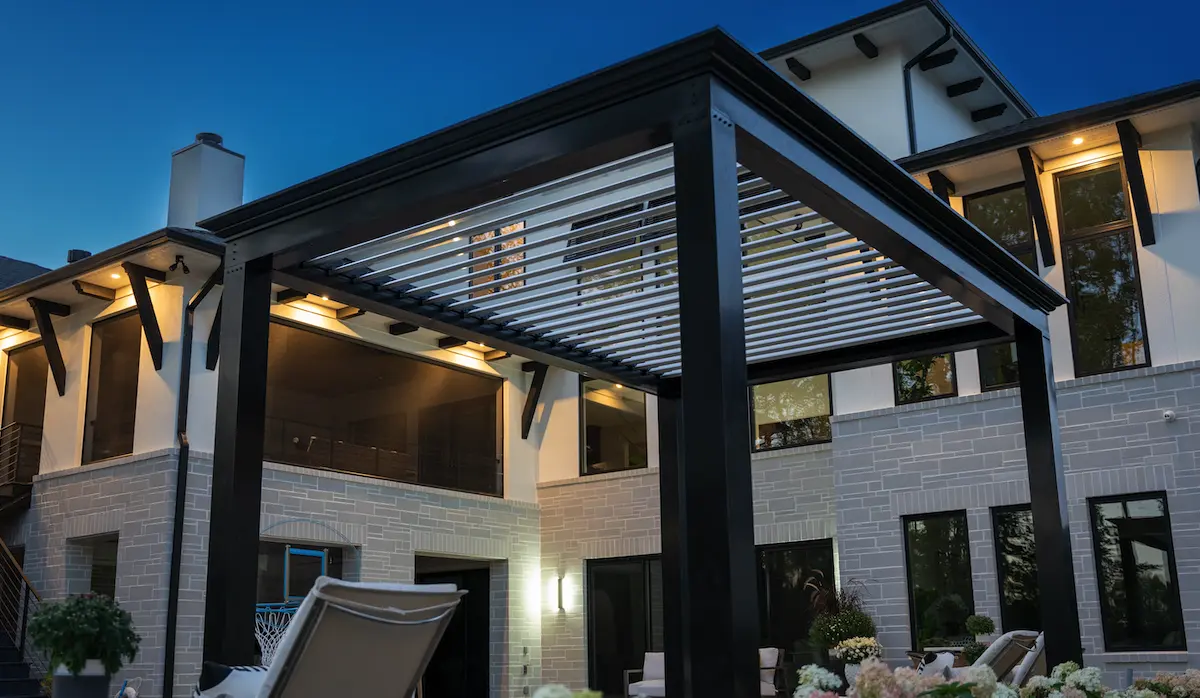 Hosting at your new found luxury pergola can be a great experience for all. Enjoy watermelon and have a grill out with you and your friends as you appreciate what this can provide.
The louvered pergola has the ability to open and close regardless of the temperature outside. This allows for an experience that always makes a quality louvered pergola worth it.
Can I add Accessories (Fire Pit, Garden, Lights)?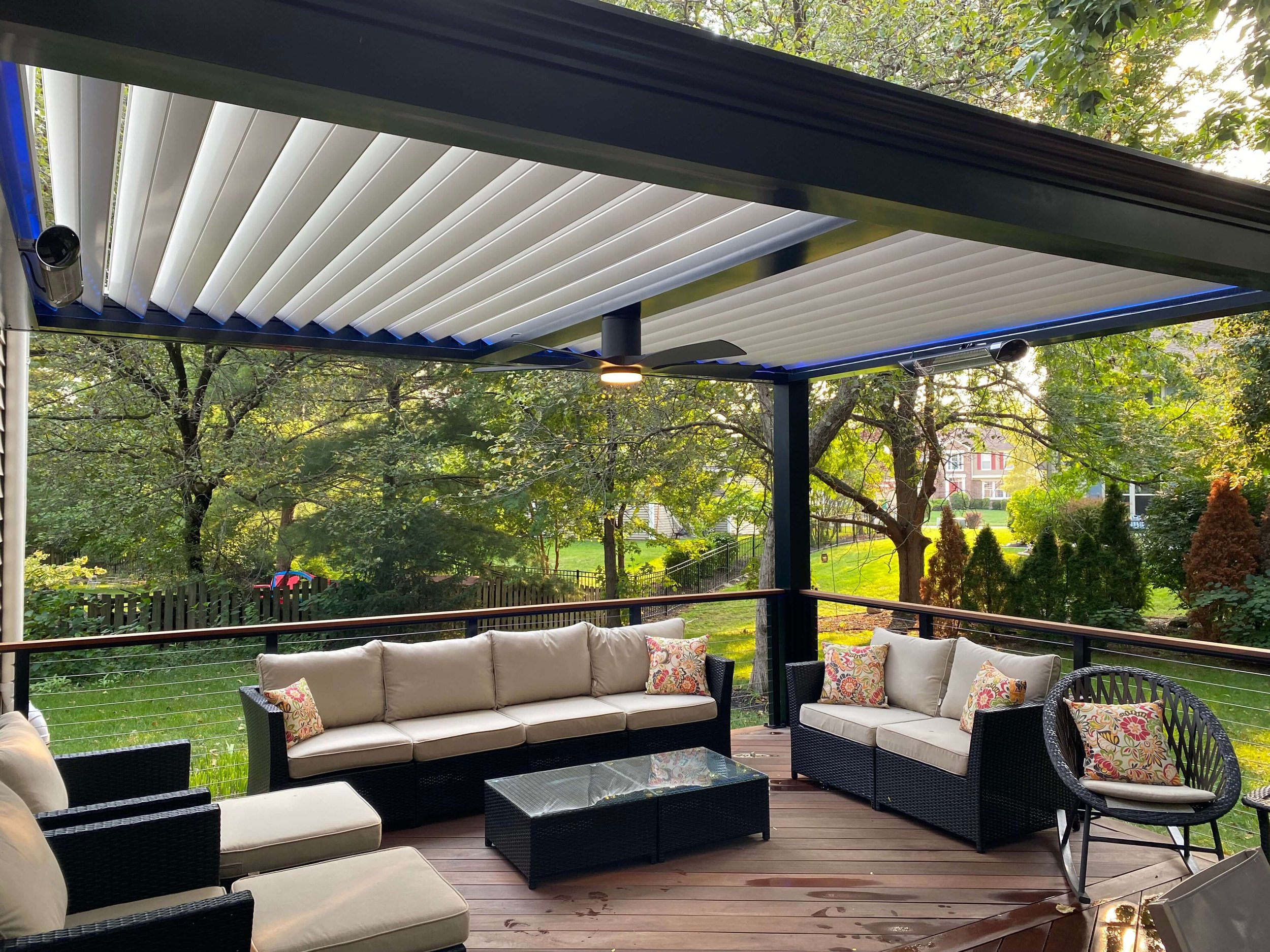 You are more than welcome to add accessories to your luxury pergola. This allows for heaters, speakers, lights, fans and more.
Because of the creativity and versatility of these DIY kits, the sky is the limit with what you want to create. Whatever you envision for your backyard can become a reality as you upgrade your life with a quality luxury pergola.
Do Shade Screens Help Block Sun?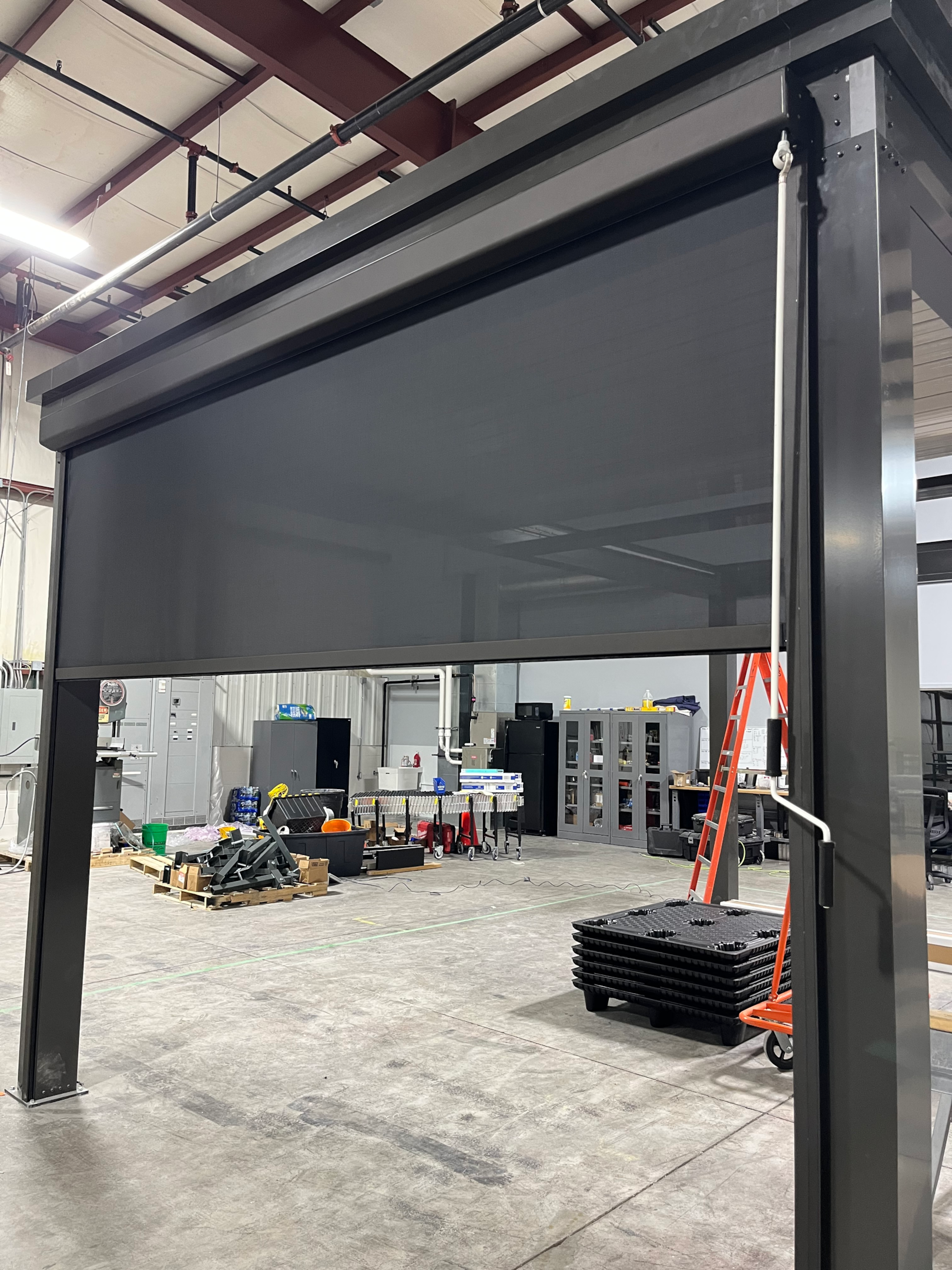 Shades screens have grown in popularity as well to be seen as the best accessory for these luxury pergolas. This is due to the fact it can block glare from a setting sun as well as keep out bugs and other pests to even further add to the versatility and elevation of this product.
Accessory Inspiration For Your Backyard
Some other great accessories to be used are fans. Getting an outdoor grade wet fan can be important as you want your fan to withstand winters and any other condition the outdoors can bring.
There is nothing quite like allowing yourself to enjoy the pergolas to maximum potential with the roof open and the fan on full blast giving the greatest airflow possible.
Can Pergolas Add Home Value?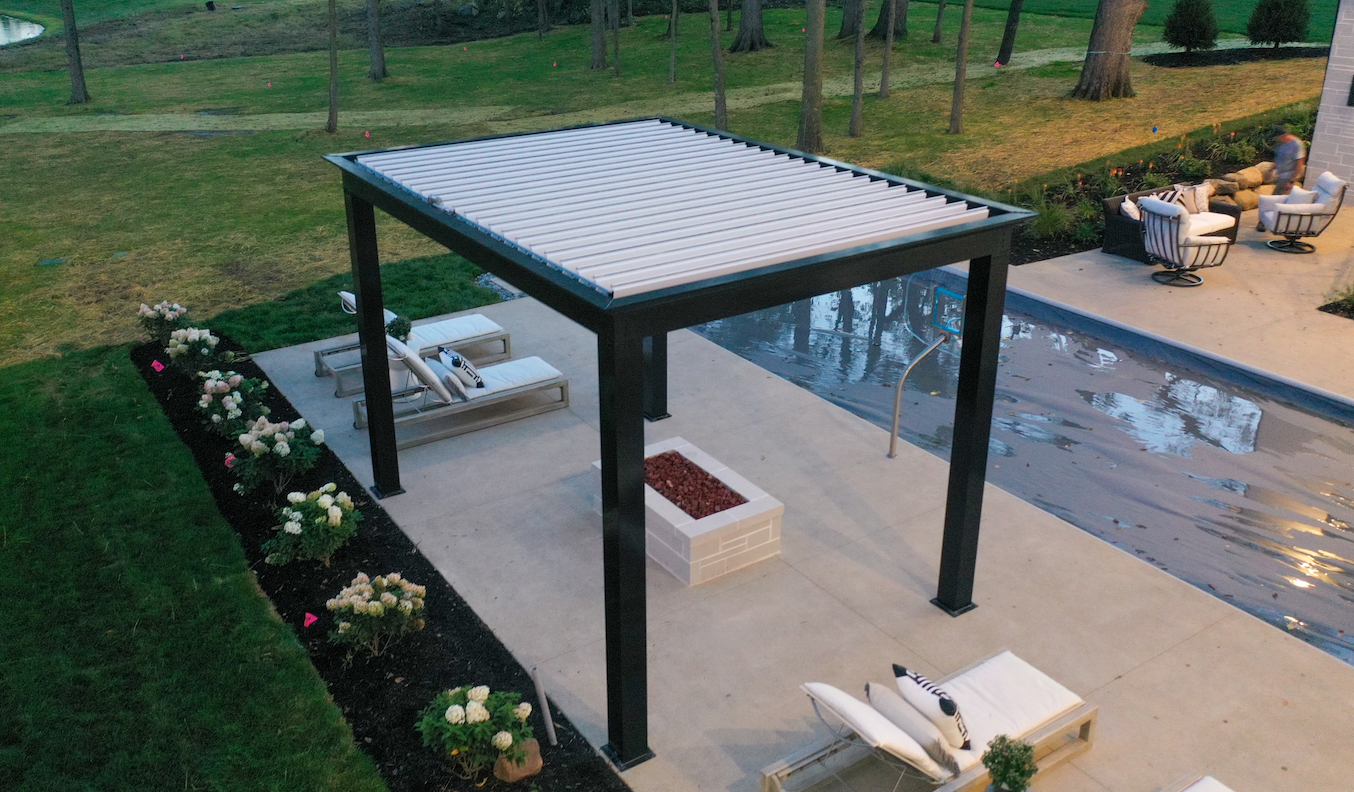 Pergolas add home value by increasing the overall experience to the home. When asked to homeowners their preference for a backyard can greatly revolve around how to get out of the sun but still enjoy the outdoors.
That question alone provides value to any home. This also provides value by creating a unique and luxurious experience that can not be found just anywhere. Scarcity is value and these luxury pergolas are not in every home.
Can I Install On A Patio Or Deck?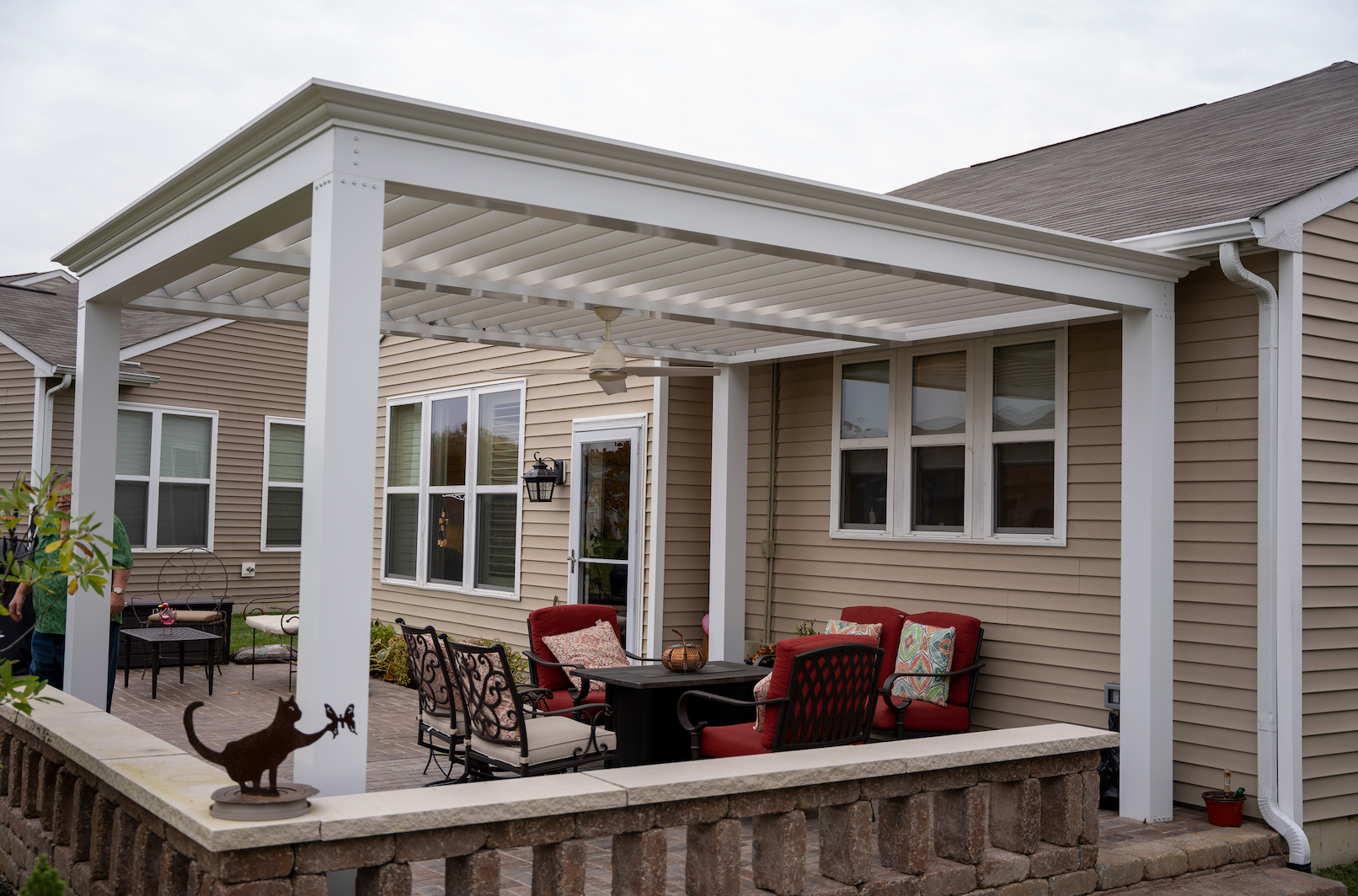 You are more than welcome to install your project on a patio or a deck as seen above. This homeowner had a great experience and has been able to make their pergola last.
One of the considerations for any project is how are you going to create a stable foundation. With patios, decks, or any design as long as the foundation is secure and strong their is nothing to worry about.
The Perfect Designed Project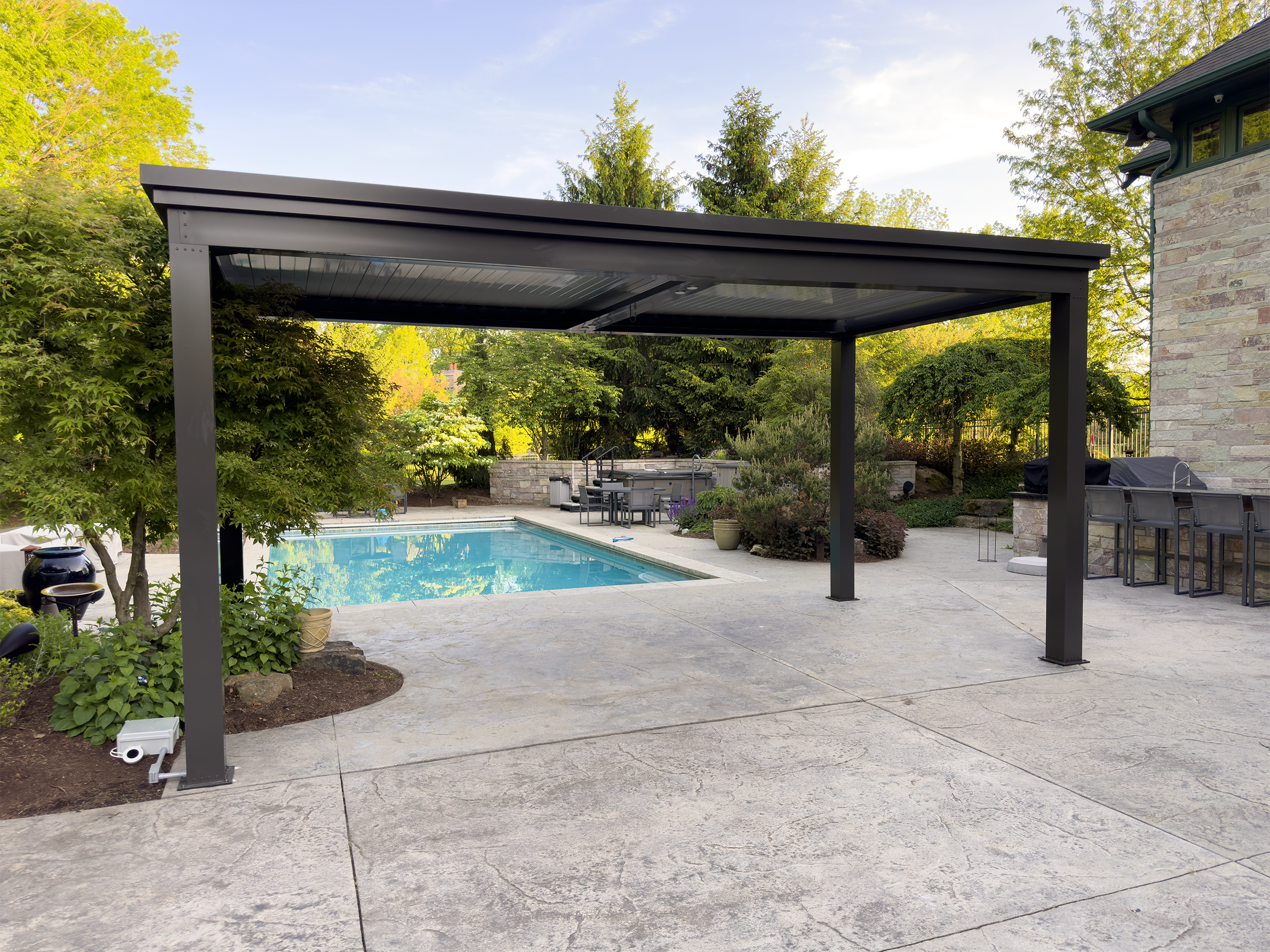 The perfect designed project can be a different vision for each and every homeowner. Exactly what you look to get out of your experience can be different than a person right next to you.
This is all open to perspective, design the exact pergola you would like and create a difference in your day to day life as you elevate the hosting experience for any situation imagined.