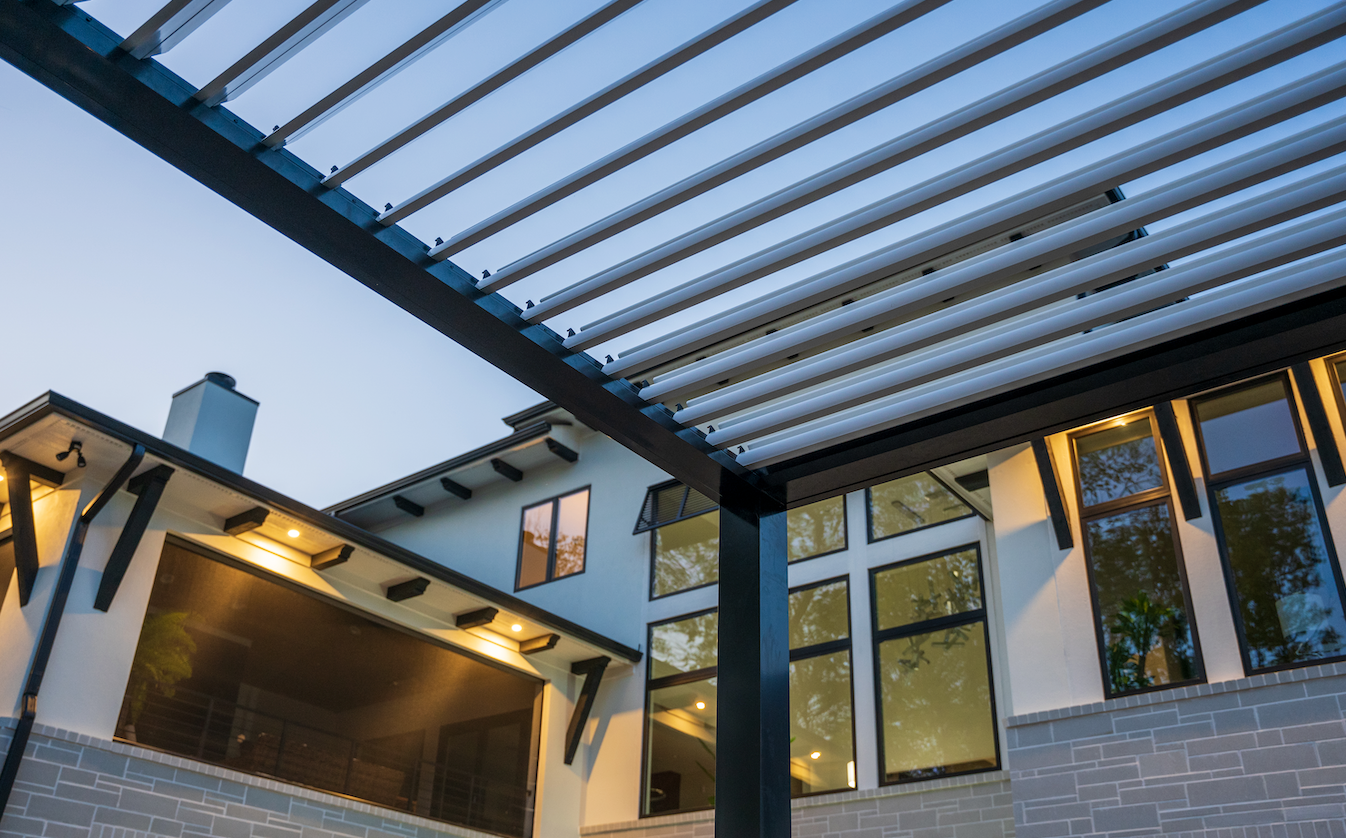 Listen to Article
The cost of a pergola can vary greatly with 50k-70k on the high end installs down to 10k-15k in the DIY market that uses the exact same materials. This causes a great discrepancy on what you look to decide on when choosing what to buy.
Luckily for you, this blog will go over companies and costs and what to expect. This allows for a wide array of choices and freedom on the end of the customer when making their final decision.
A Custom Pergola Cost Vs. DIY Cost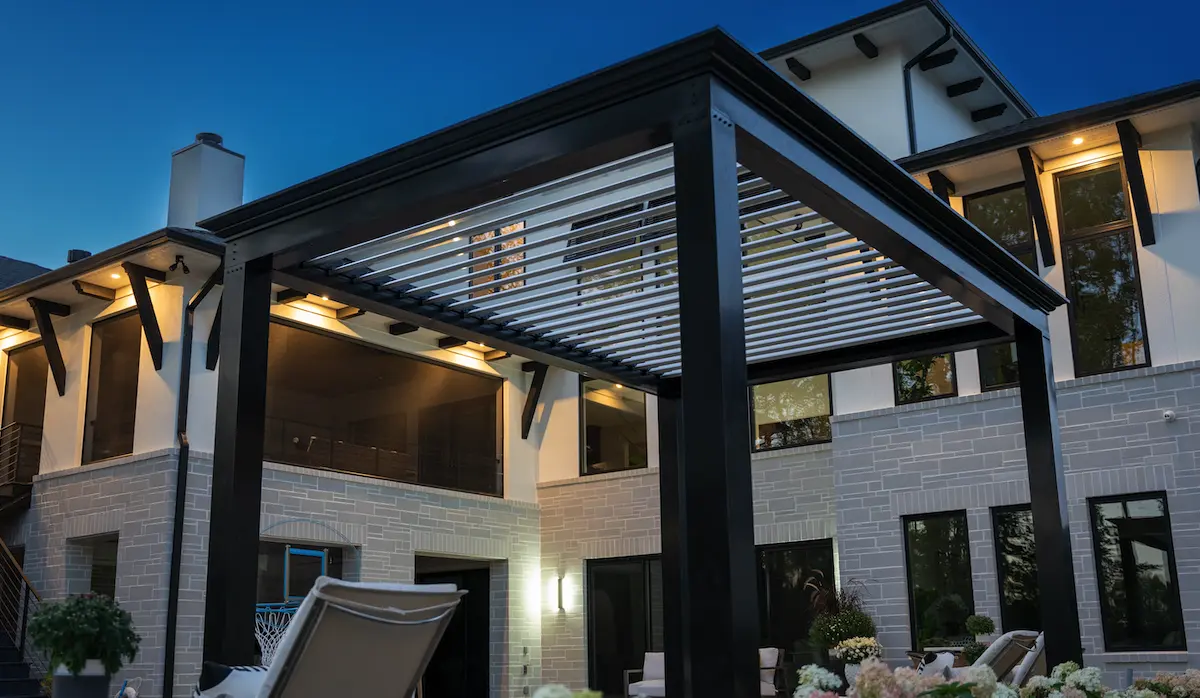 A custom pergola per square foot is around 2-3 times as more money as a DIY pergola kit depending on who you outsource from. This is due to the fact of several middle men and dealers that create such an imbalance on price.
Under the circumstances of wanting to have this kit installed for you and skipping the DIY altogether, there are many customers who install and still save 10k+. Mr. Handyman is a local installer who usually charges around 4-8k for an installation. Making the total price less than 25k still compared to 35k in custom dealers. It is all about preference.
Wood, Vinyl, And Aluminum Pergolas Cost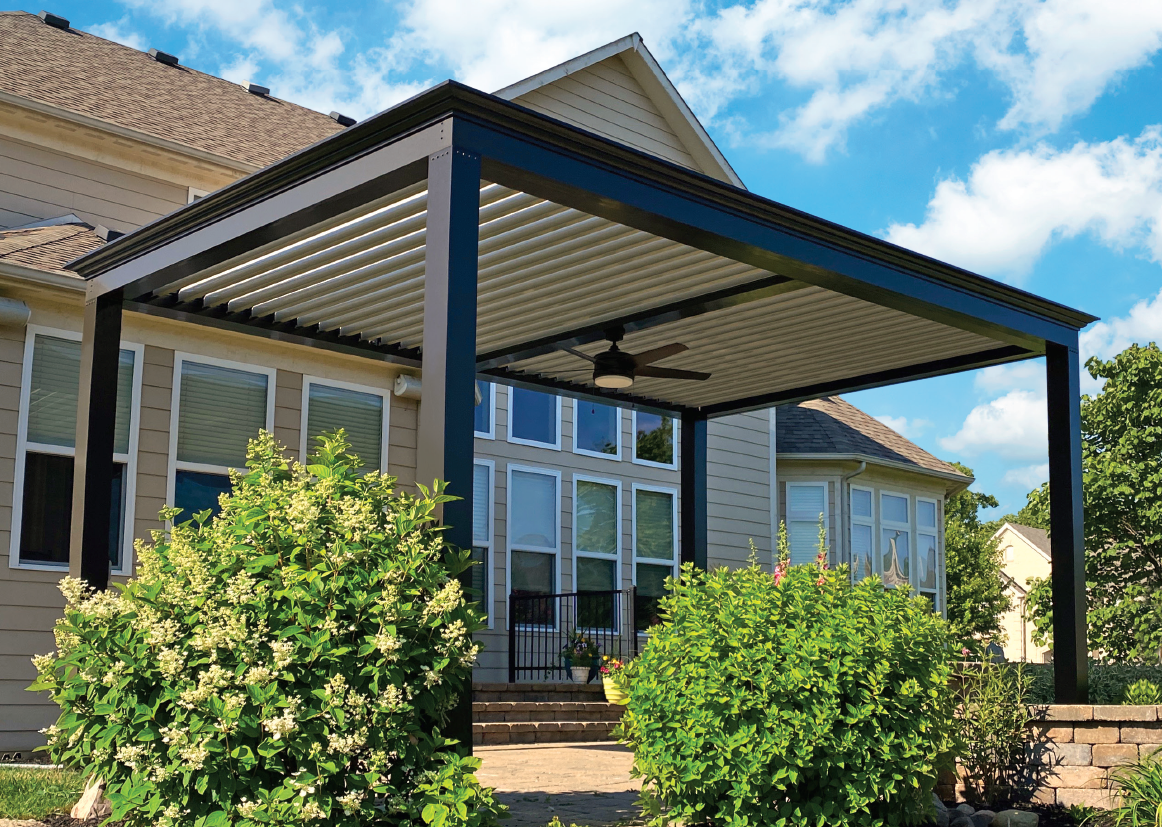 Vinyl Pergolas, Wood Pergolas, and Cedar Pergolas all have DIY pergola kit prices as well for their product. Price per square foot is roughly the same as aluminum pergolas although pergola costs on the quality end can vary. Pergola materials vary depending on the distributer.
Wood is beautiful although can be prone to rotting over time and vinyl is easy and light although can be prone to snapping over time. Both of which are solved by the modern pergola material of extruded aluminum.
DIY Pergola Kit Cost Per Foot

A pergola cost per square foot is roughly the same disregarding pergola construction if you go with the DIY price. Pergolas typically cost around 10k-15k in the DIY world due to the price per square foot being the same direct from the manufacturer.
The difference that makes this cost cheaper is due to the fact that the manufacturer goes directly to the consumer rather than having dealers in the middle. If you are looking to build a pergola and are worried about labor cost or building materials a DIY pergola is the best way to go for your pergola project.
Labor Costs (If Hire An Installer)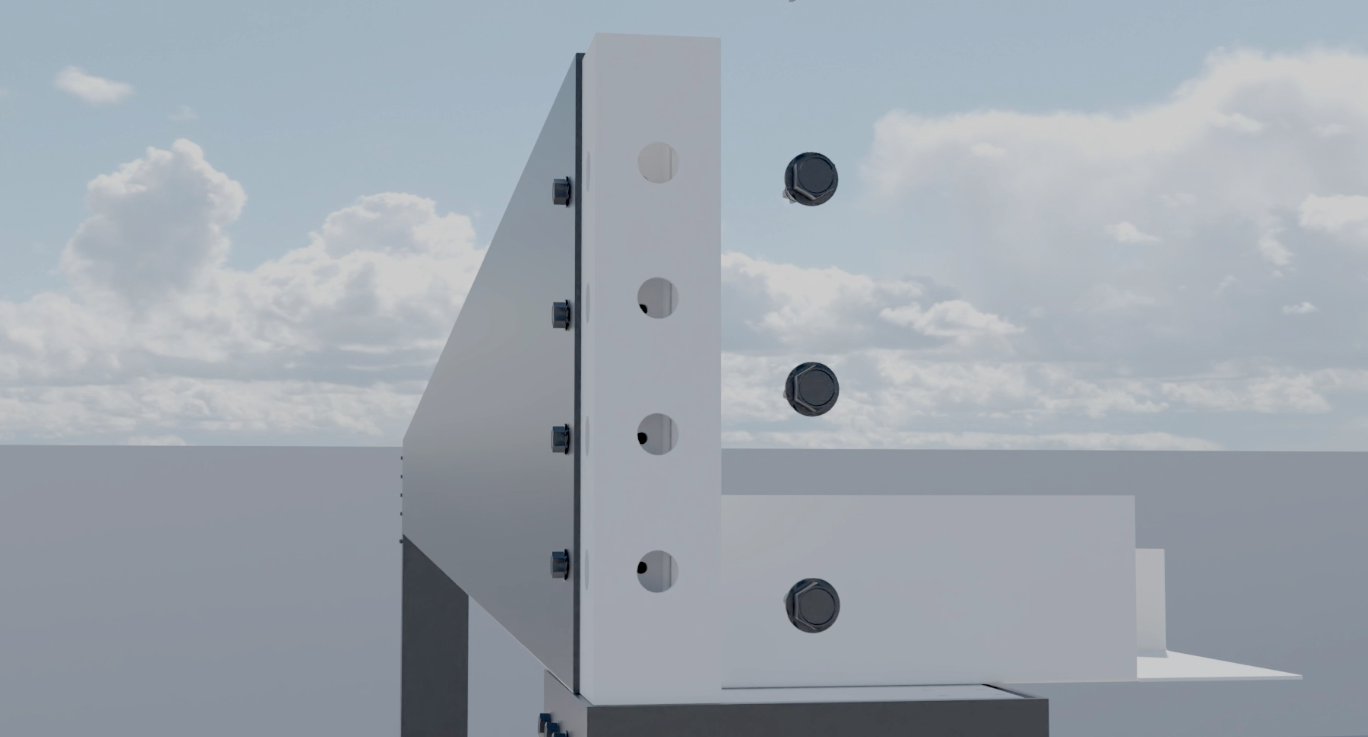 As discussed before labor costs are anywhere from around 4k-8k with an absolute high end of 10k depending if they are also having to pour footings or a concrete slab. Most pergolas take 1-2 days to build a pergola with high curb appeal and using common pergola materials that come in the DIY kit.
Smart pergolas are the same as most pergolas and use the most common pergola materials as referenced previously with the wood, aluminum, or vinyl. A pergola's cost is nothing compared to the home value increased at the end of a build.
Pergola Installation DIY Process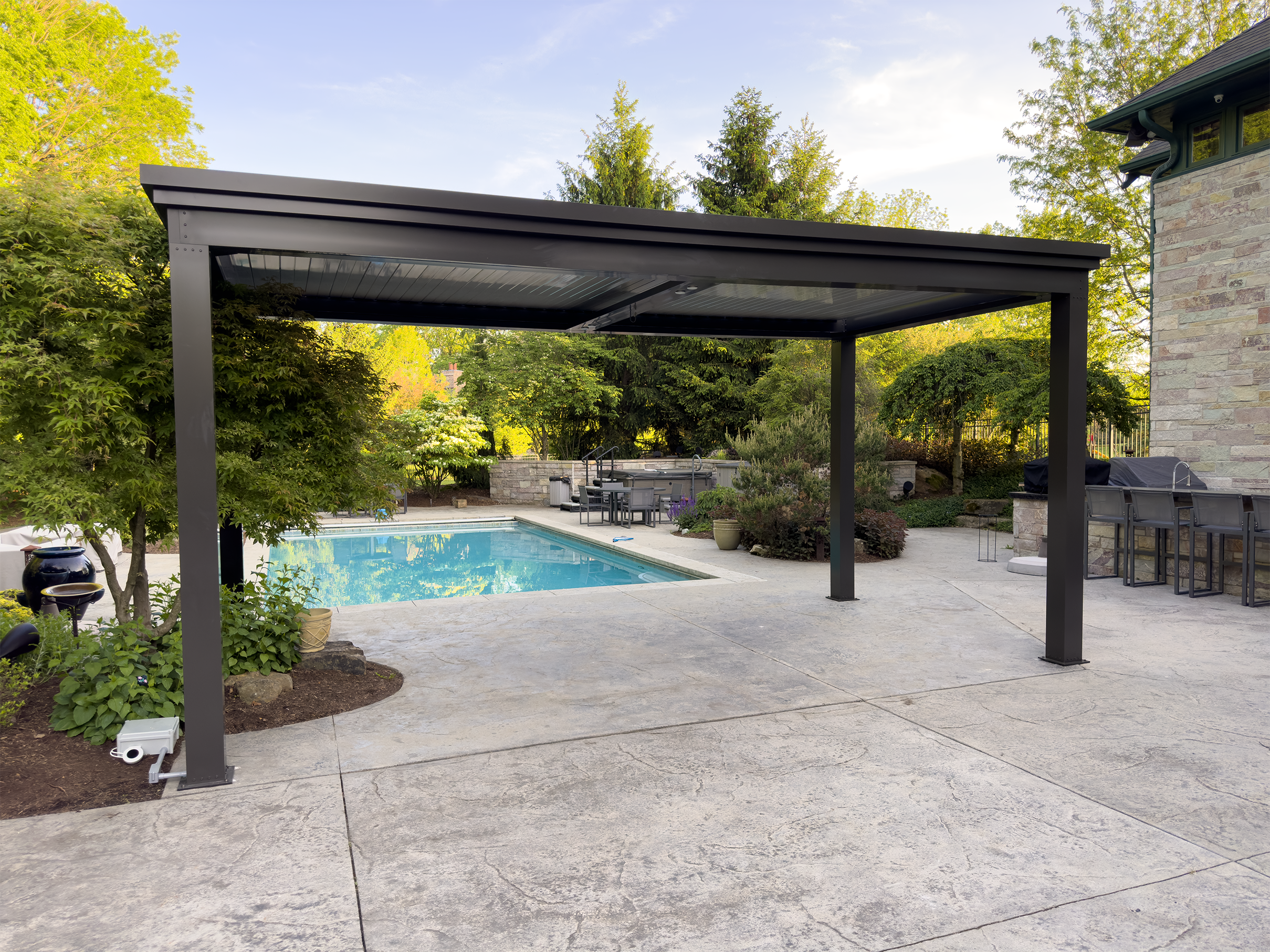 A professional pergola build can be done by yourself. Whether you are looking to put a hot tub beneath it or using it as a patio cover, it is quite simple to build a pergola. There are installation guides online to find which can go more in depth as well.
A smart pergola is a pergola style that is common for the modern average pergola. Most people look for high end features while still being able to save money and have an average price which is achievable. DIY provides smart features to build a pergola that still fall within the typical price range. National average cost is 35k+ for a pergola where DIY is 10k-20k.
Traditional Pergola Roof Vs. Modern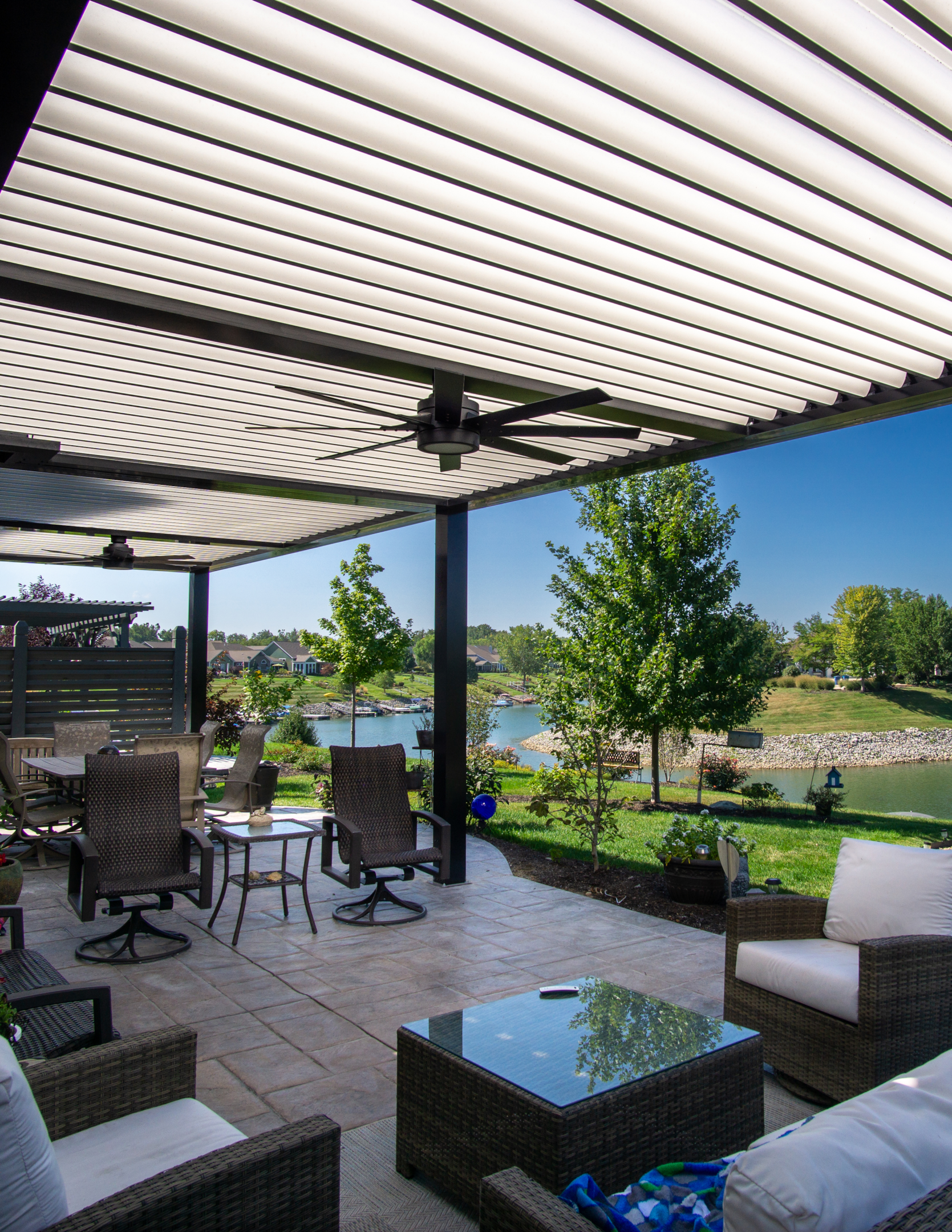 A traditional pergola roof does is stationary and does not have retractable roofs with louvers like modern pergolas do. The square foot size is still the same, it is operational experience that creates the largest difference.
A traditional roof does not have the weather versatility that a modern roof has. Pergola cost is roughly the same nonetheless.
Pergola Costs For Outdoor Living Space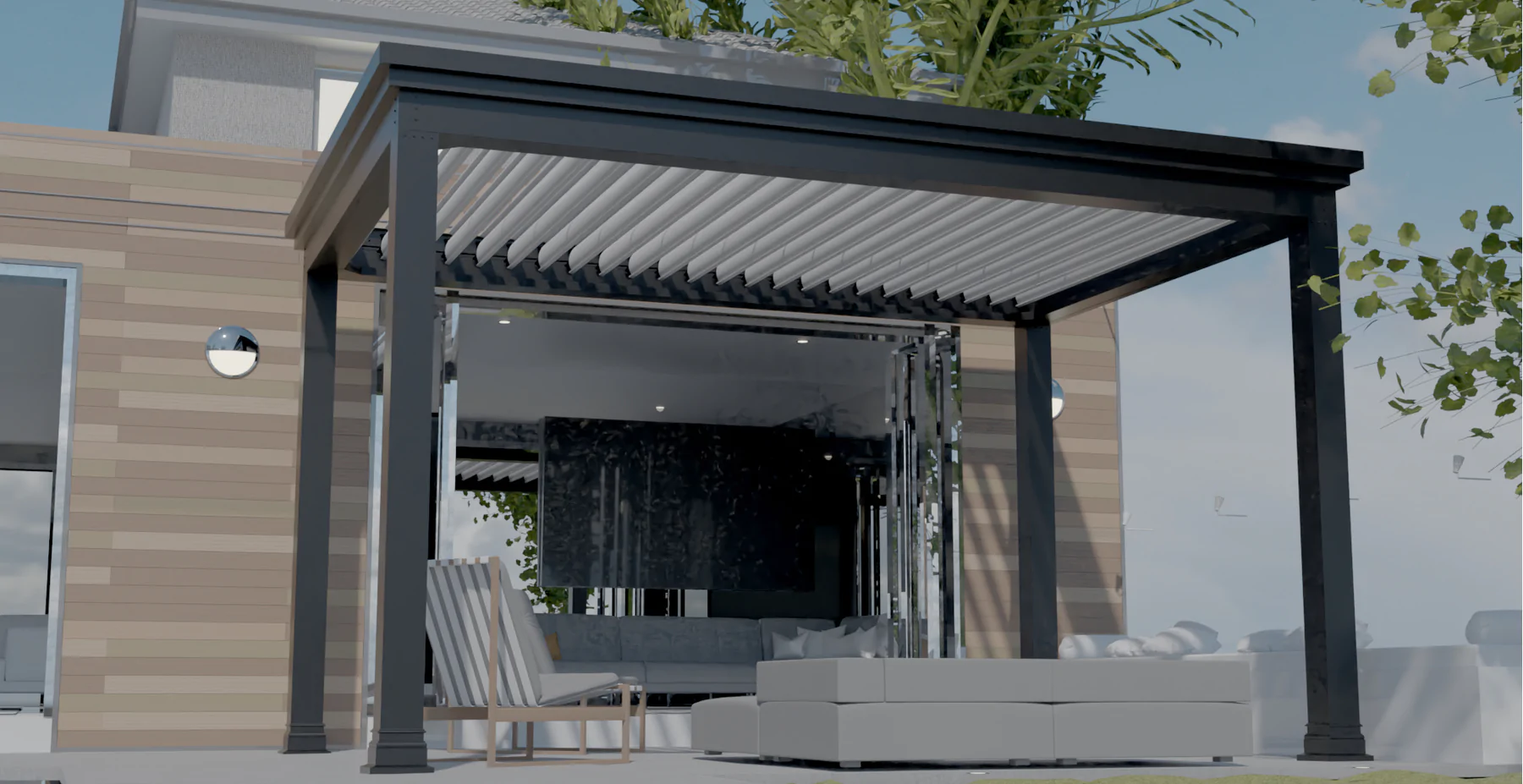 A pergola costs for outdoor living is not a high bill compared to the value that it increases within a home. If you are looking for a prefabricated pergola it may be a shorter term investment to go with.
For long term investments that add equity to your home with low pergola costs going with the DIY version is a great ideal.
Pergola Size Vs. Other Outdoor Structures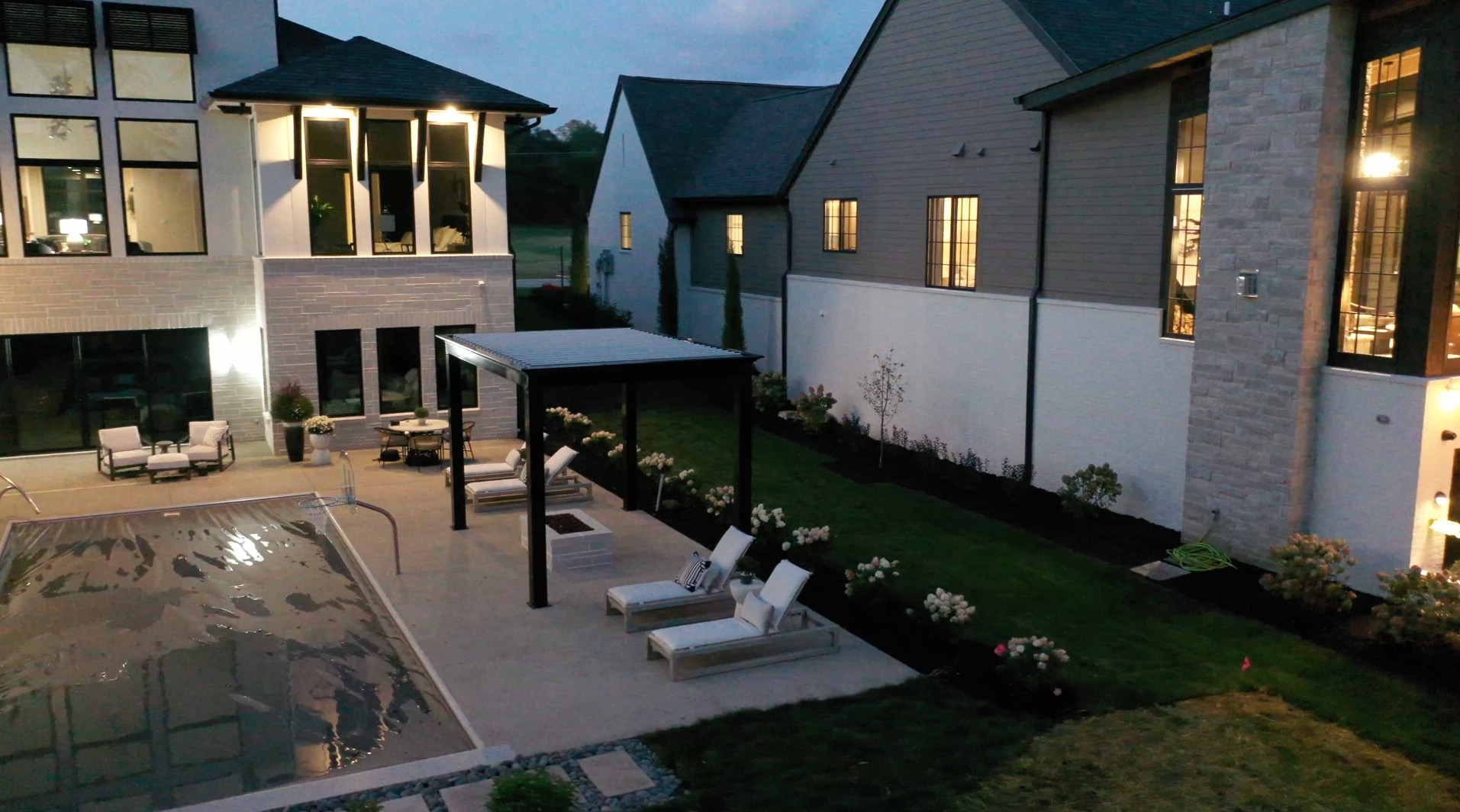 Pergola size compared to gazebos or other outdoor structure are roughly the same. The largest difference is as previously stated, the ability to adapt.
Having permanent shade or permanent light is fine, but the ability to choose and adapt regarding the weather at the click of a remote is what has made the modern pergola so popular.
Retractable Roof Vs. Louvered Roof Vs. Solid Roof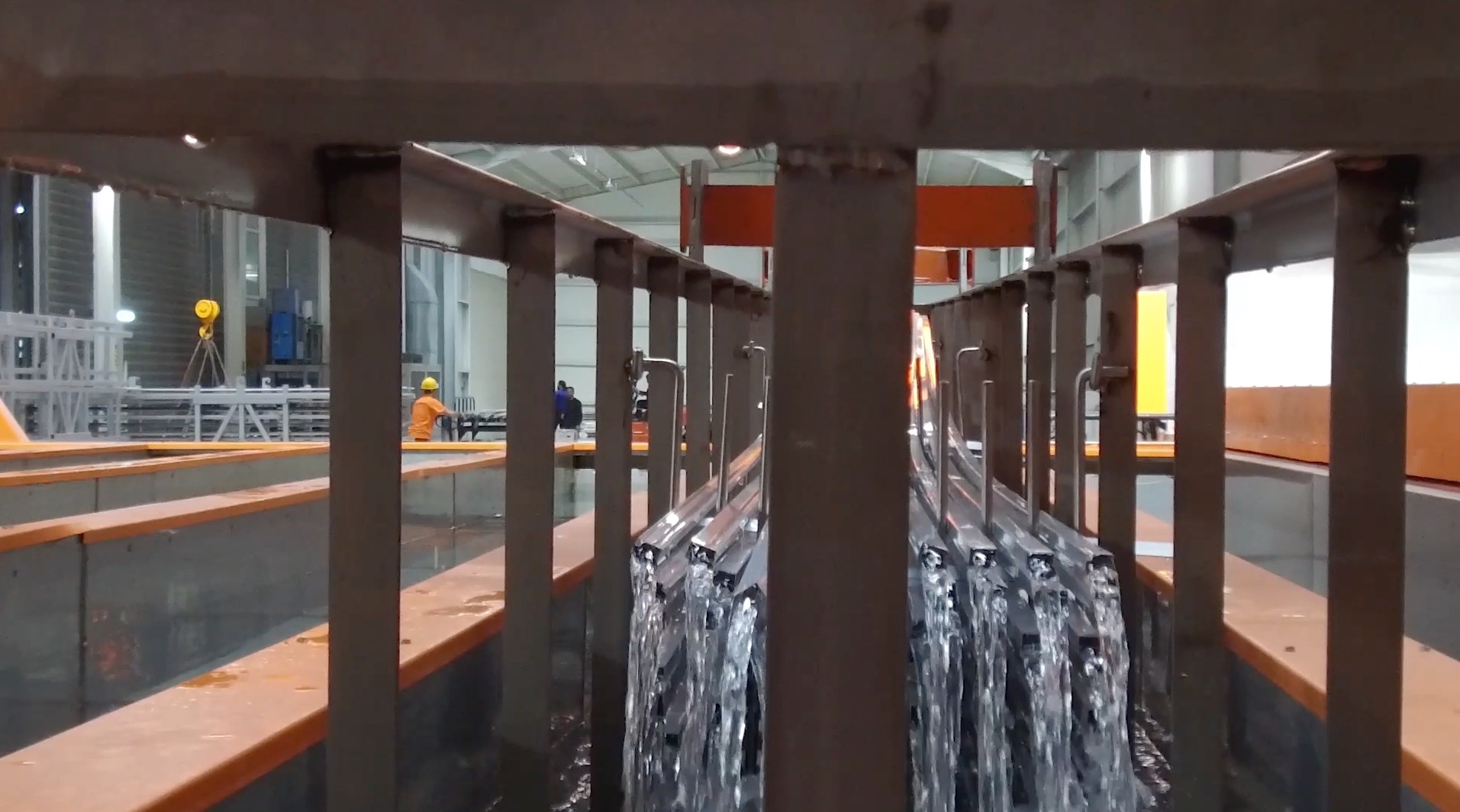 A fully retractable roof is more difficult to engineer for longevity than a louvered roof. Both are great for adaptability. Both also are preferred to be freestanding rather than pergolas attached to a home. This allows for better pricing in the freestanding range since engineering is more competent for moving parts with no obstacles.
Best Pergola Material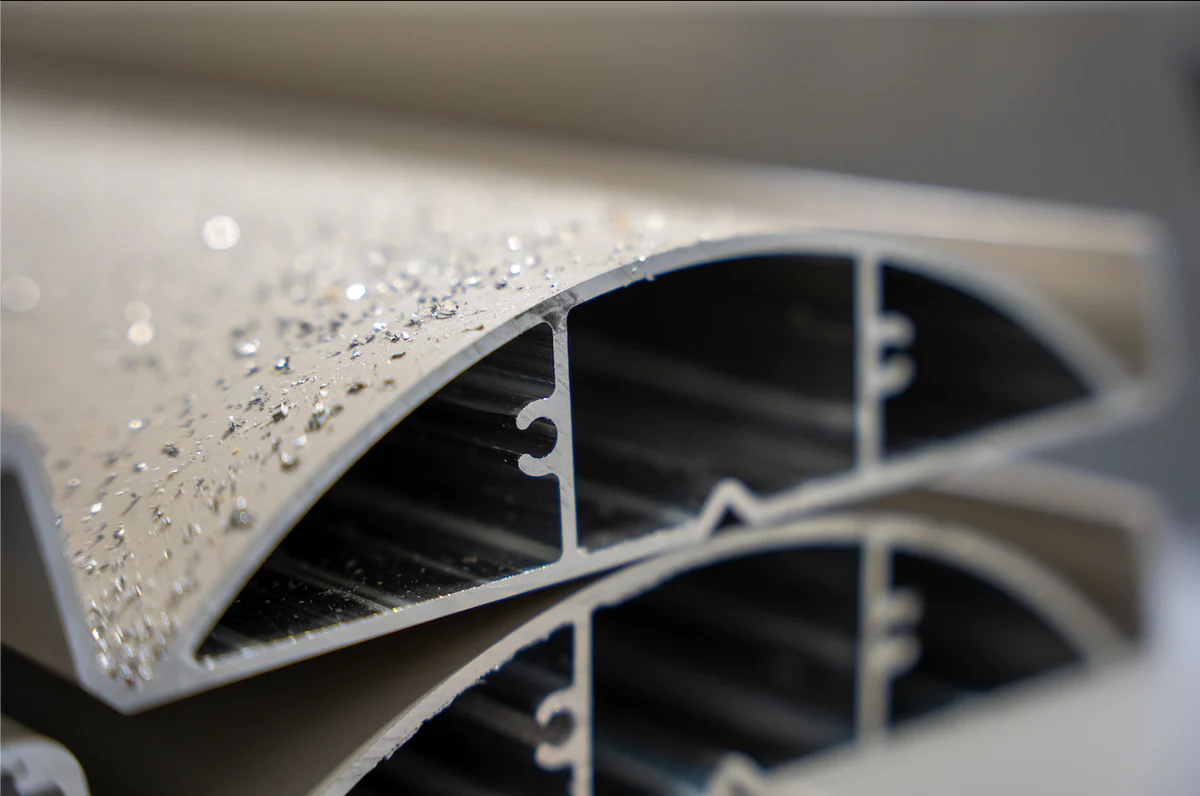 The best pergola material is aluminum. Why, because it is an all encompassing material that is able to accomplish exactly what every other material can accomplish combined into one.
The reason aluminum has become so popular is due to its tremendous versatility and the ability to create the exact result modern customers need. The ability to withstand the elements is preferred in any circumstance and smart customers look for that which is why is has gained momentum as the most common material.
Overall Final Cost To Build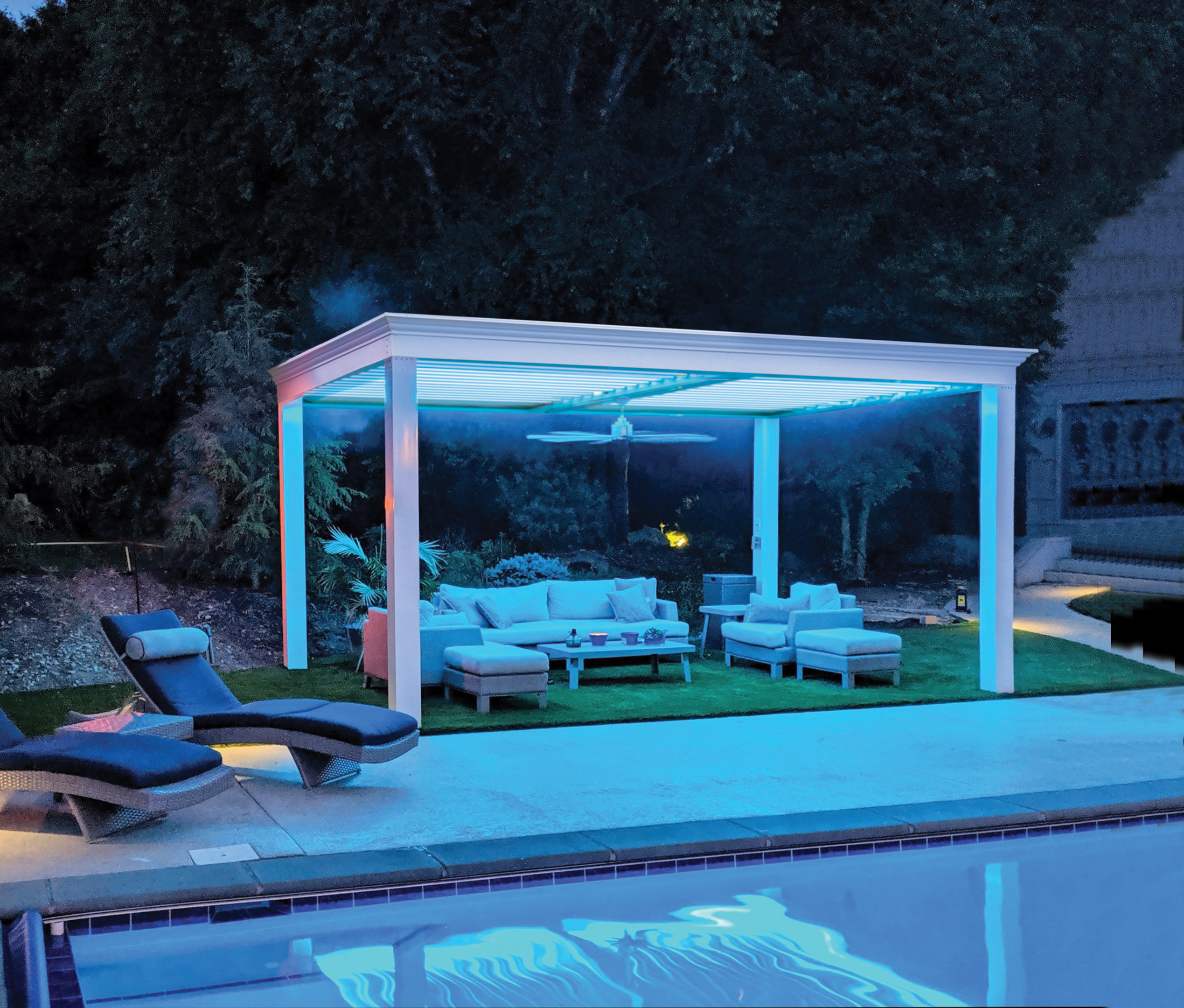 The overall final cost to build a pergola with installation is usually 15k-25k rather than 35k-45k with a single custom dealer. This saving is what has created such an excitement around modern pergolas and is spurring it forward in the backyards of thousands.
Enjoy a glass of wine or a fine barbecue on a nice evening or in the middle of a blissful rainstorm thanks to the modern luxury pergola.