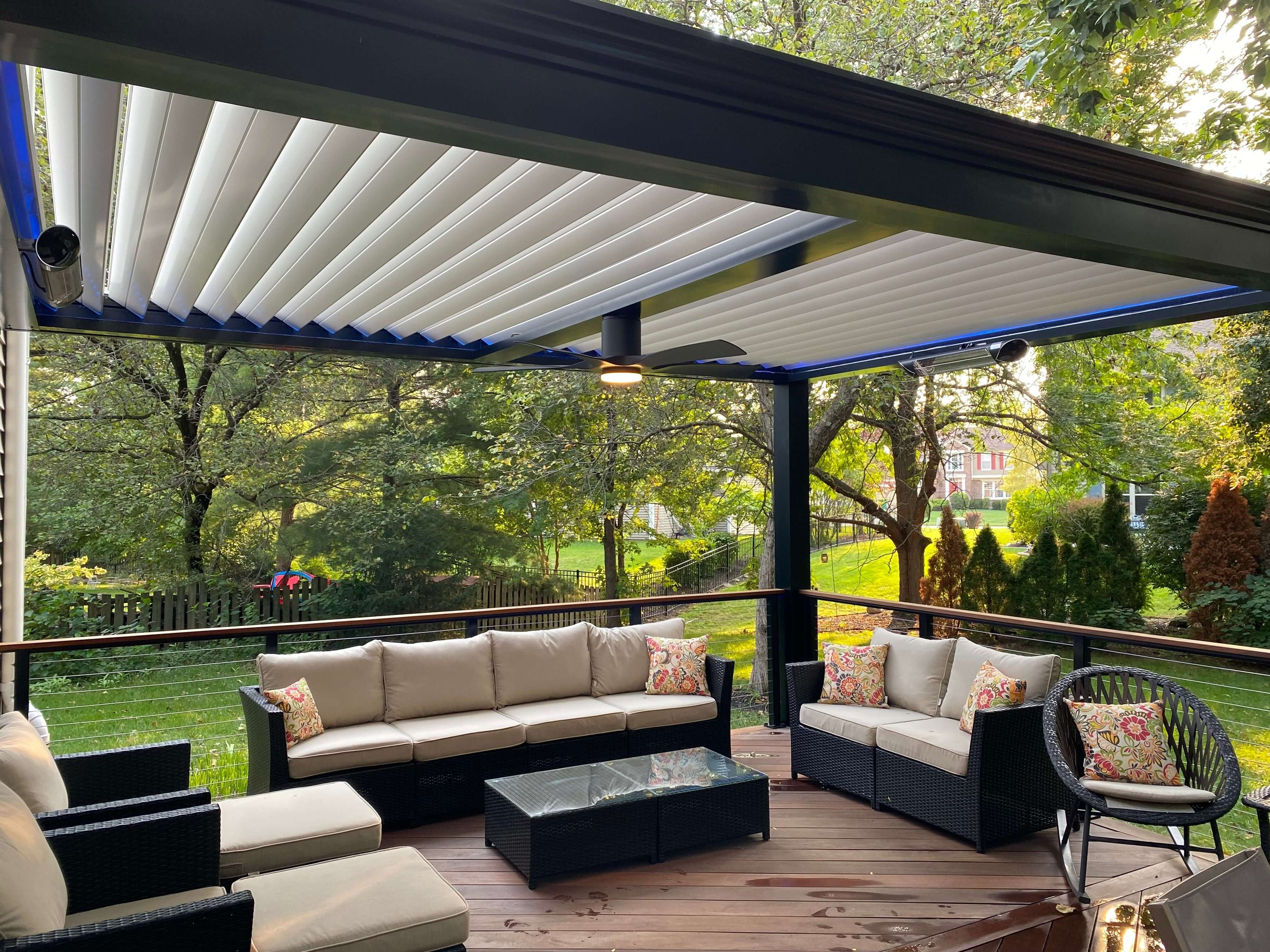 The popularity of pergolas has risen significantly in recent years, as homeowners are constantly looking for new ways to enhance their backyard living space. Among the available pergolas, the 10x20 pergola is a perfect option for those wanting a lot of space, whether you want to have a place for entertainment, outdoor kitchen, dining area, or even just a place to rest and chat with friends.
The purpose of each pergola is to give you best opportunity enjoy the great outdoors while also providing shade and protection from any elements. You can order a pergola today and fully customize the dimensions of the pergola that will fit your needs and preferences.
Table of Contents
What is a pergola?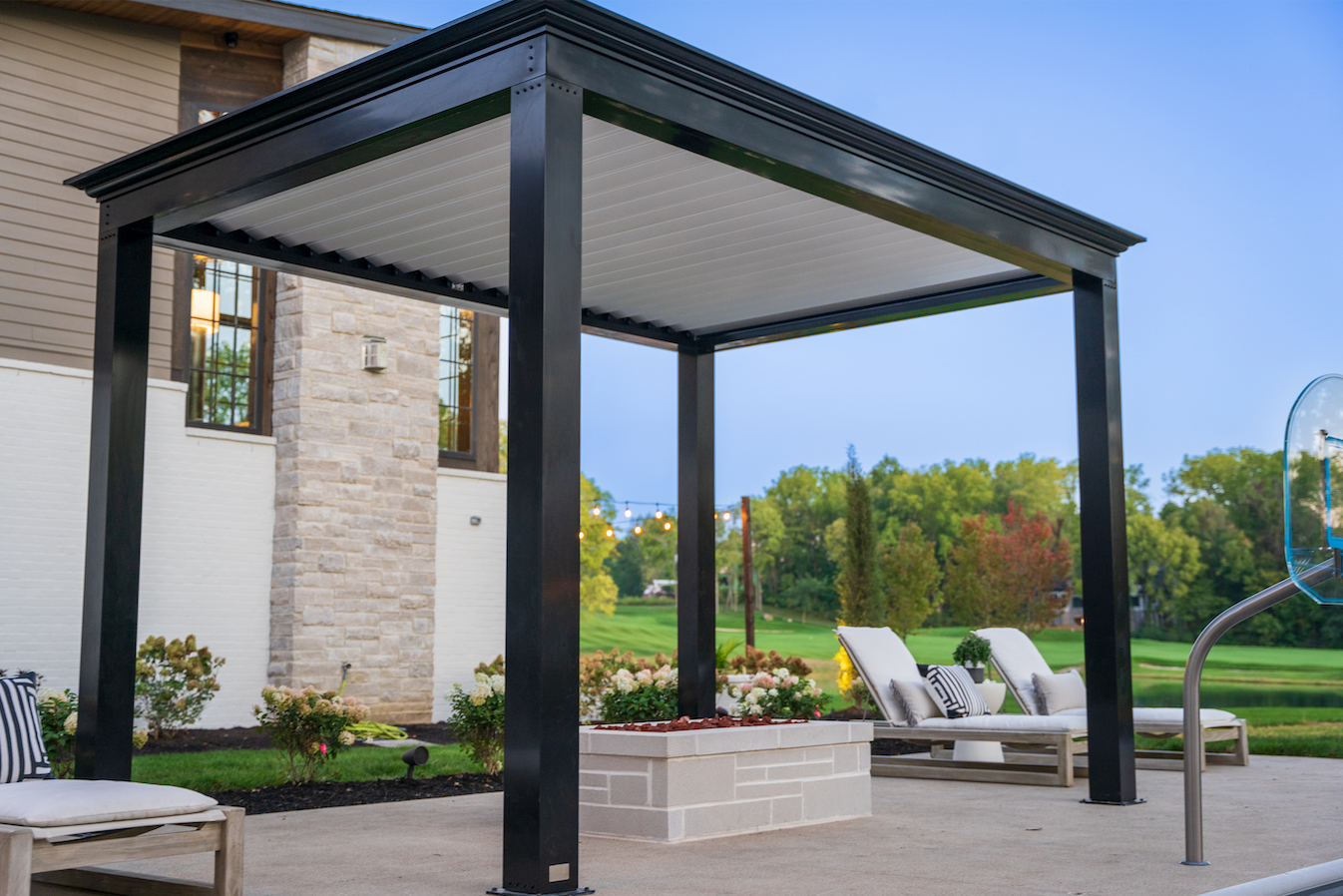 A pergola is an outdoor structure, with key components including vertical posts, a center beam or multiple beams, and a louvered roof. You may notice that other competitors will have rafters fit into their pergolas. However, The Luxury Pergola has made your experience more luxurious with motorized louvers instead of rafters. This as a result allows you to open and close the louvered roof easier and gives the pergola a better aesthetic look.
The louvered roof can be easily adjusted with a remote control to open or close to your preference. Among the four vertical posts, one of them is a gutter post and the other is a wiring post. The design of the pergola will help reduce sun exposure, handle bad weather conditions, and keep you safe and sound in the pergola area.
Each pergola is made aluminum, which is a very strong and durable material that pergolas are made from compared to other materials such as vinyl or pre stained wood. The pergola pieces are very easy to put together, as they are all pre drilled. No need to be worried about drilling your own holes and making a mistake, we've taken care of that problem for you!
If you already have a concrete patio in place, you are at a good place to start. Some high quality pergolas are designed for 5-6 inches of concrete so take that into consideration before you order.
Expanding your outdoor room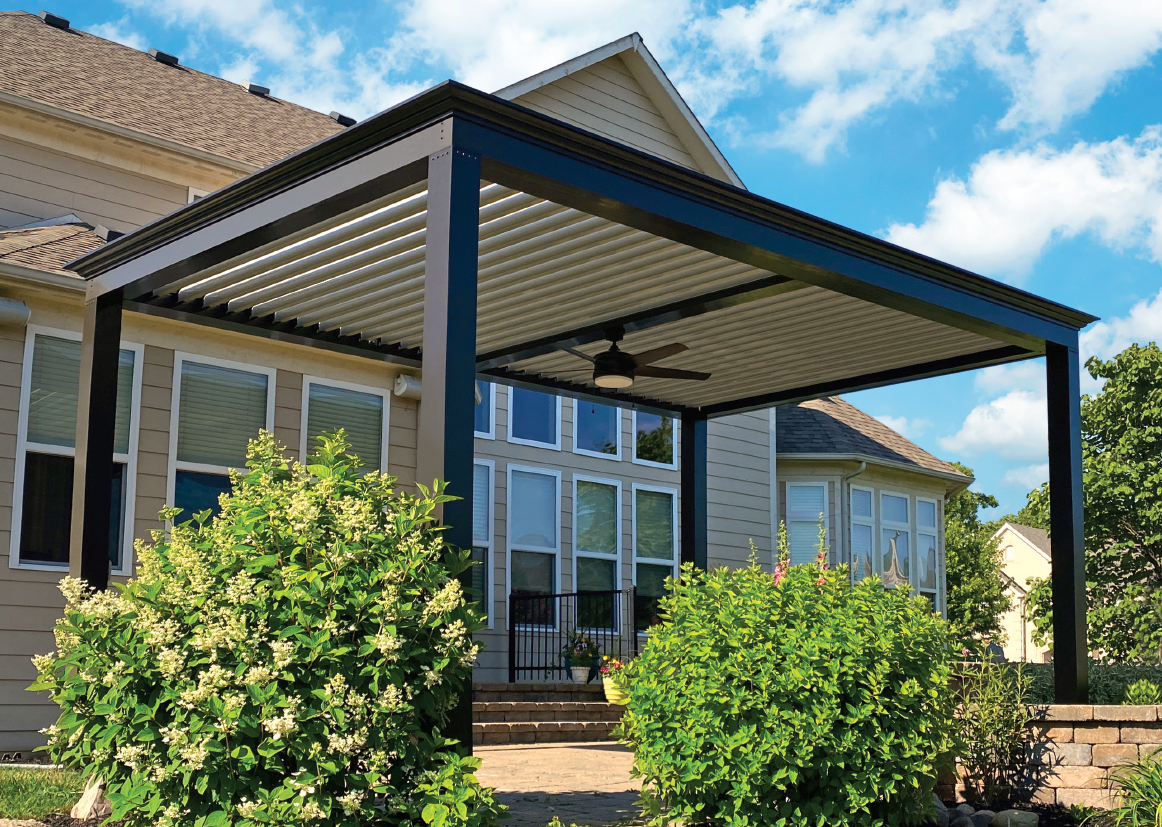 One of the many benefits of possessing a 10x20 pergola is the ability to expand your outdoor space to your liking. The generous size offers plenty of room for anything you choose to do with your pergola. Whether you want to have a space for comfortable seating, outdoor kitchen, dining, or even a hot tub, the opportunities are endless!
By adding a 10x20 pergola to your backyard, you are creating a fantastic transition from your indoor and outdoor space of your home, allowing for relaxation and entertainment for you and your company in a natural setting.
Shade and protection from the elements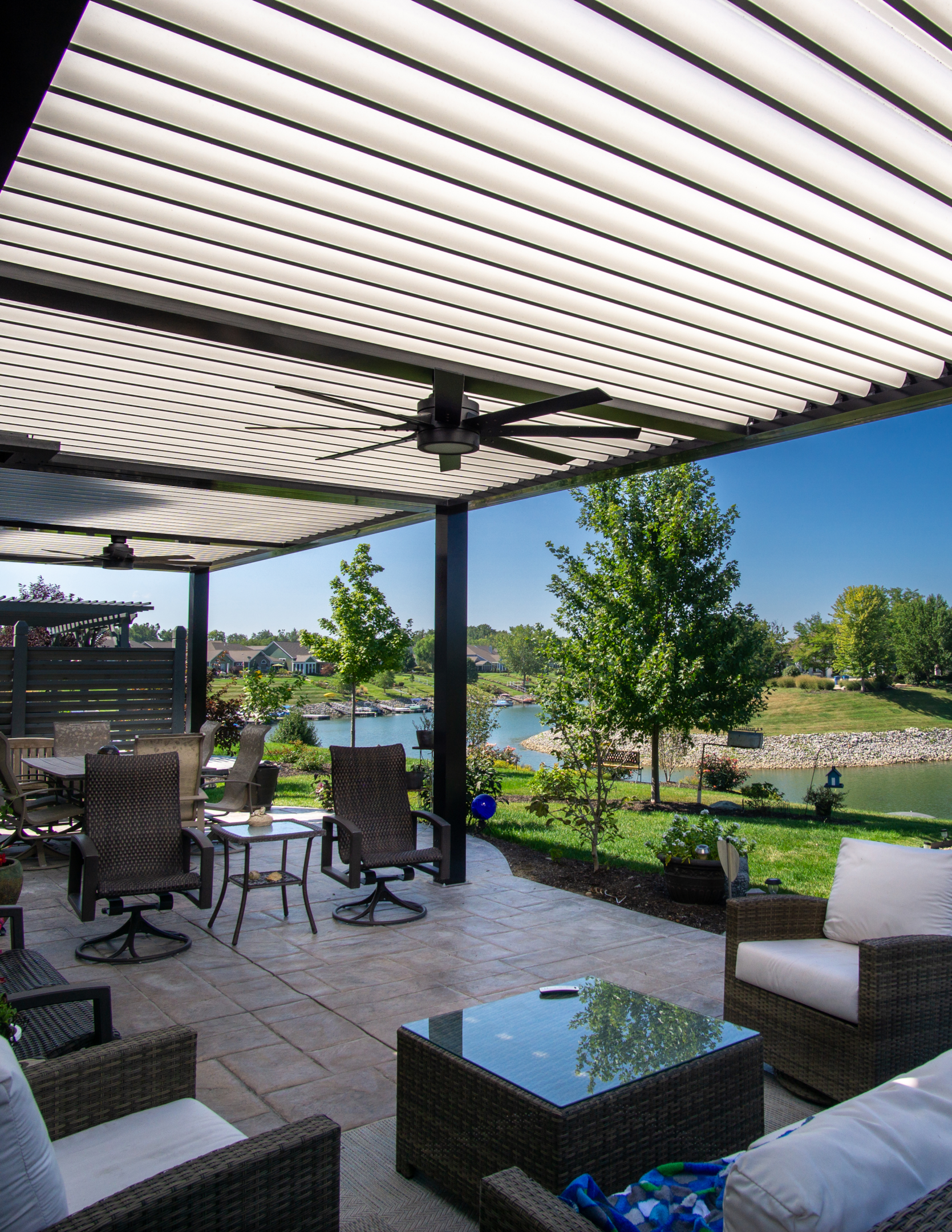 Offering cover and shade is a key aspect of each pergola, is it allows you to enjoy your outdoor space while protecting you from the elements. At The Luxury Pergola, we strive to make sure that you will be able to enjoy your pergola space while also not having to worry about any bad weather conditions such as excessive sunlight, heavy winds, rain, or snow.
With this rectangular pergola, you are able to have a big roof size to work with for your space. As a result, this gives you more shade and a cooler environment for everyone.
The Luxury Pergola now offers attachable screens, which would be a great addition to your pergola, providing several benefits outside such as better relaxation, entertainment, and protection for you and your company from the elements and insects.
It's important to note that they are very easy to access. Each pergola screen is equipped with a handle, making it very simple for anyone to operate. By implementing a screen with your pergola, you can create a more enclosed and private space while also enjoying the outdoors and fresh air.
Versatile entertainment space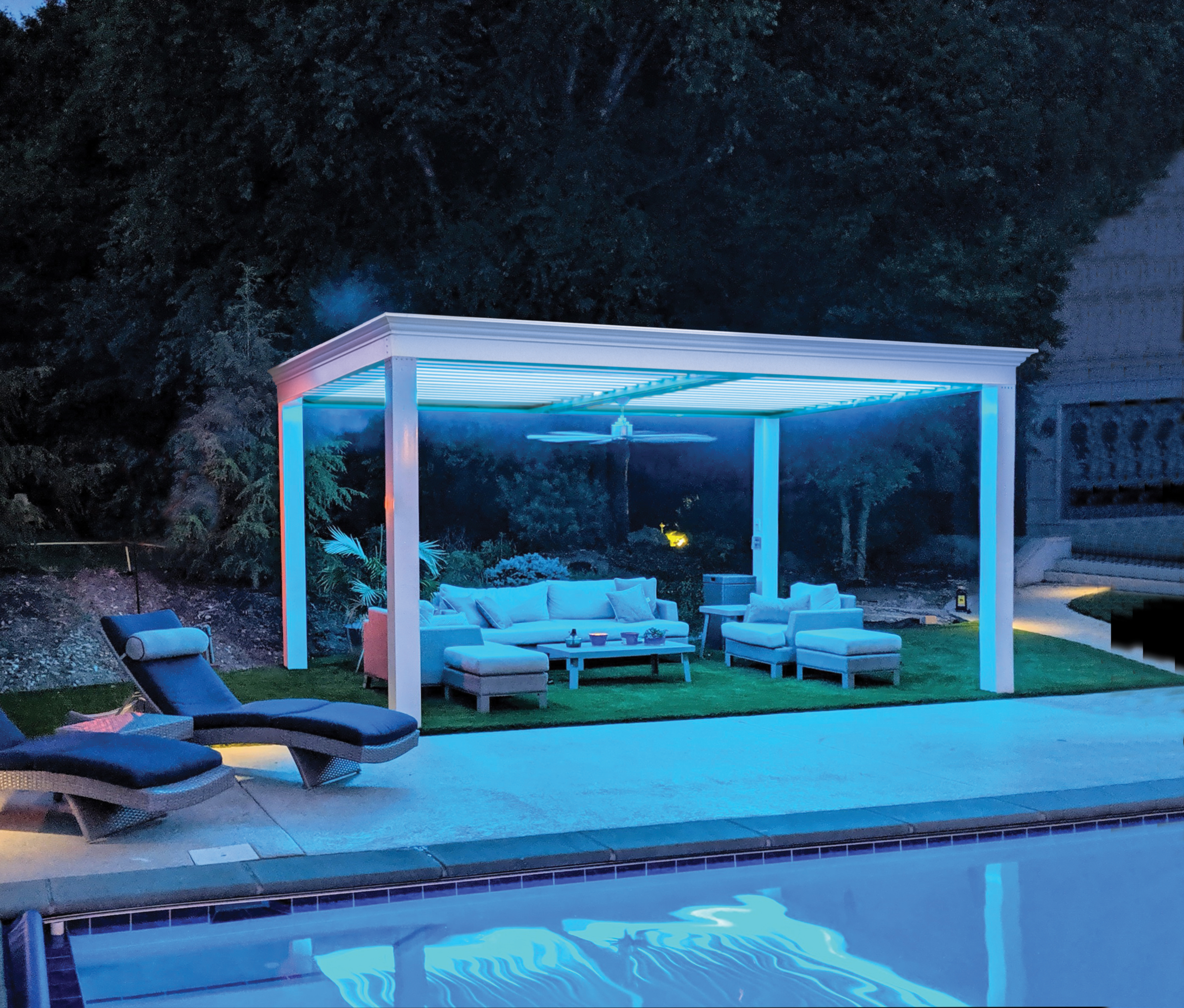 One key aspect of having a 10x20 pergola is the opportunities you have for entertainment in your outdoor pergola area. The pergola offers a versatile and comfortable entertainment space for you and your family. Whether you choose to use it for events, gatherings, get-togethers, or even pool parties, you have plenty of options for your convenience.
Because of his easily the pergola can transform your area into the perfect outdoor living space, you can have the party house of the friend group. Not only are you able to enjoy the fresh air, having company over doesn't get any better than this. The 10x20 pergola will bring you a fully functional and aesthetic space that will give you the ability to reconnect with another for many years to come.
Customization options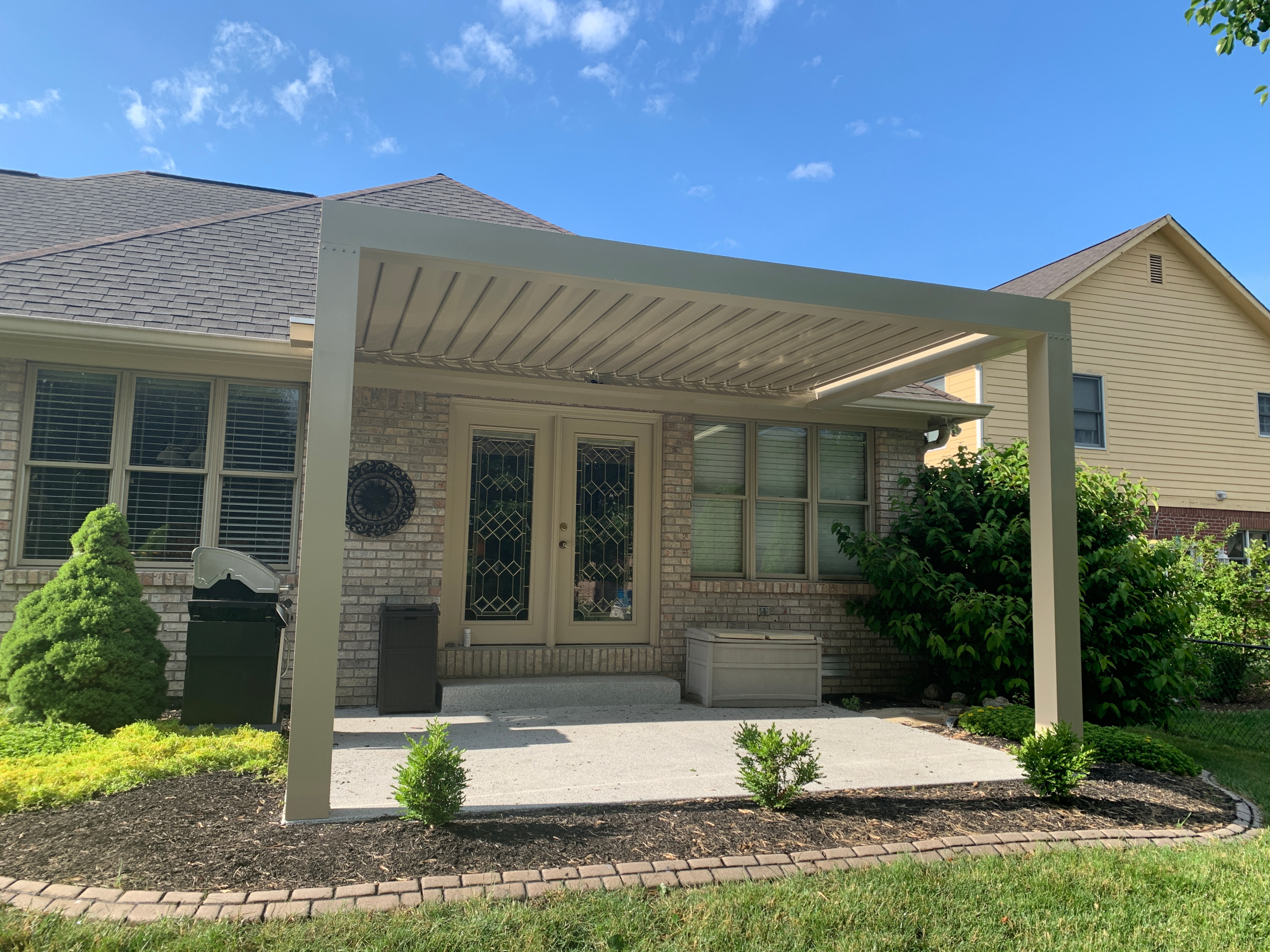 One of the many benefits of purchasing a pergola is the various customization options that you have as a customer. When it comes to the customization, there are a lot of options to choose from. Such options include the type of design/style, crown moulding, and functional features.
The Luxury Pergola works to give you a high quality pergola and at a great price, that way you save money and be able to enjoy your outdoor living space the way you've always envisioned.
The Luxury Pergola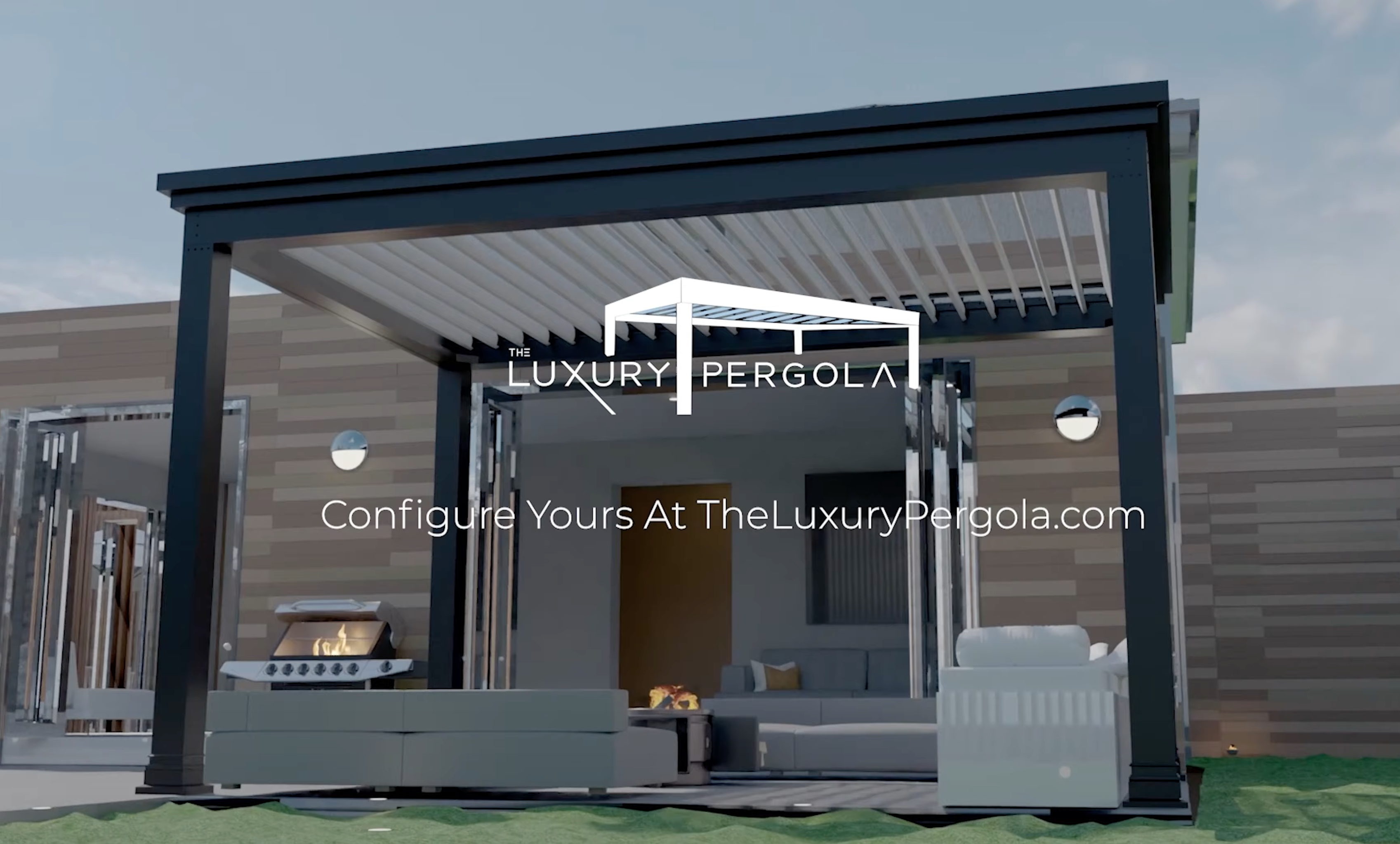 Ordering a new pergola will be a fantastic step by step DIY project for you and your family to enjoy. The installation of the 10x20 pergola is designed to be made simple for you to follow with clear instructions attached with the kit. If you have a problem, questions, or just need to more review, you can take a look at our YouTube page and see how we assemble the pergola properly.
Overall, the 10x20 pergola offers much versatility and adaptability. It gives you the chance to fully customize your outdoor living space based on your needs and preferences. Interested in buying a 10x20 pergola today at a great price? The Luxury Pergola is the way to go.