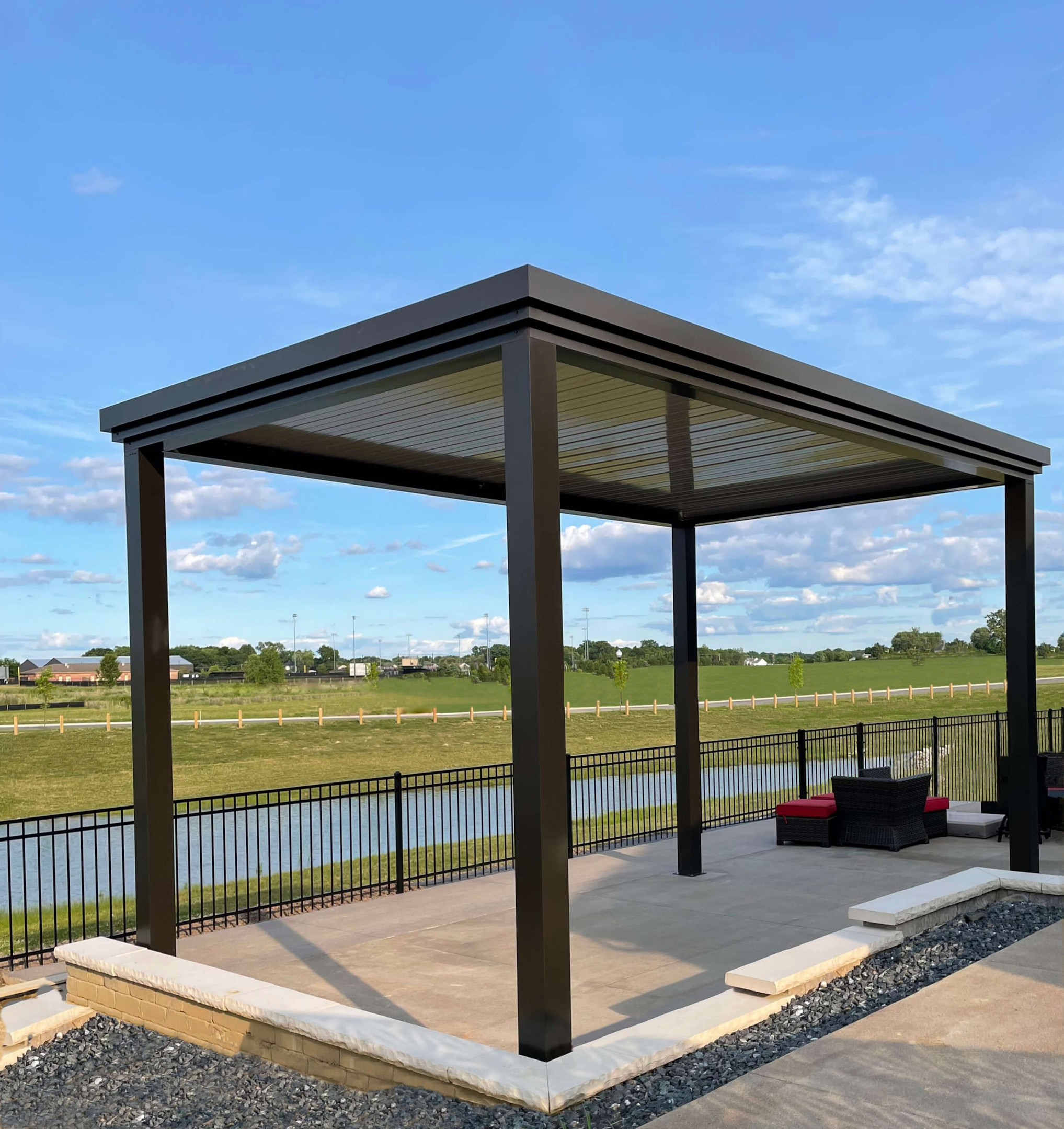 Listen To Audio
Here at the luxury pergola we have received this question in one or more ways numerous times. We have decided to create a blog based around the answer with further information on all related questions.
Question: Looking around at pergolas, what is the standard height of a pergola? There are several options that I am trying to find make a fit.
Answer: When looking at all sizes of pergolas, a standard pergola height would be 8.5 feet in total. If it is any less than this it is designed by engineering to cut costs and likely lacks integrity in other areas as well. Keep an open eye for such products.
Freestanding Pergola Vs. Attached Pergola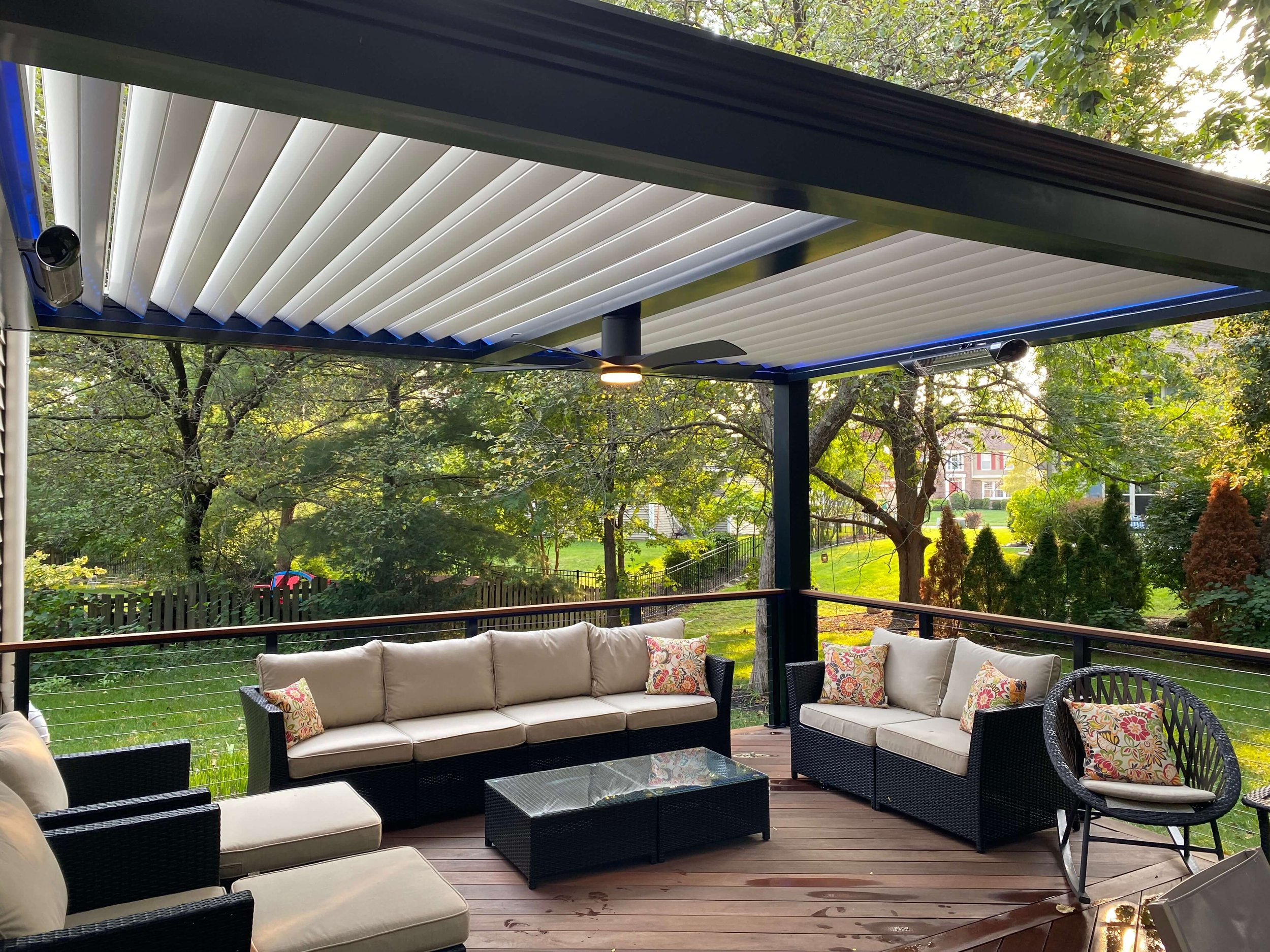 In the world of pergolas, options vary under two overall pathways; freestanding and attached. Both are utilized to create a luxury outdoor living space, yet one consists of a better support structure than the ladder of the two.
Attached pergolas have been found to have a higher liability quotient as they tend to have significantly more problems with installation as well as maintenance while being prone to leaks. On the other hand, a freestanding pergola has little to no maintenance requirements and has the highest weather durability grade with easy installation.
Minimum Height Pergola And Maximum Height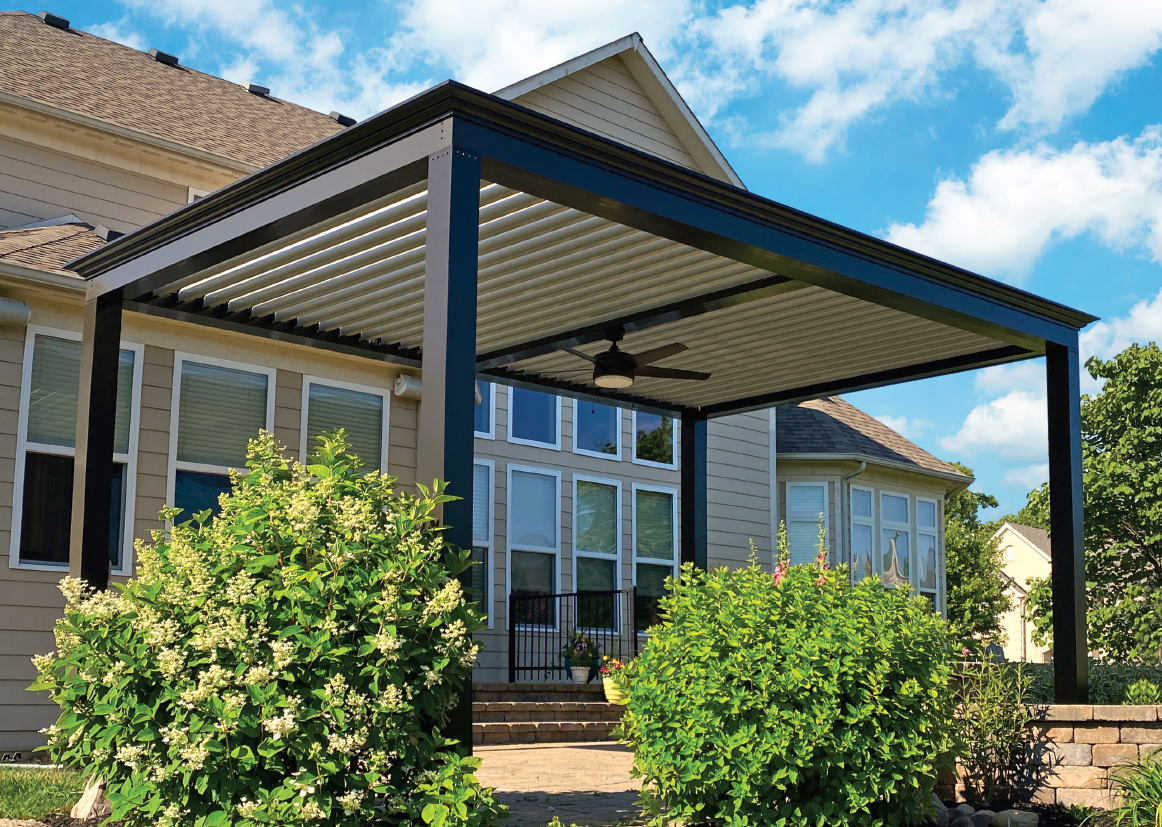 For safety reasons in terms of heaters, lights, speakers, etc. the minimum height pergola that meets precautions would be 8.5 fit in height. Maximum height can be as preferred, the only effect this may have is the snow and wind loads capable of withstanding.
Snow and wind loads can be some determining factors in gaining local approval for your project. A high threshold on both will increase likelihood of permitting to go through to essentially 100%. Considering snow and wind loads when buying a pergola can help in this process.
Ceiling Fans In Your Outdoor Space

Having a ceiling fan in your outdoor space allows for an even further amount of airflow regardless of how open or closed the louvers may be. A fan can help cool you down on even the hottest days and make it to where you can enjoy your pergola in even more weather conditions.
When installing a ceiling fan it could be a safety measure to consider heigh due to the ability of someone possibly hitting their head. The higher the clearance on the pergola, the better and safer installation for a fan would become.
Taller Pergola For Optimal Elevation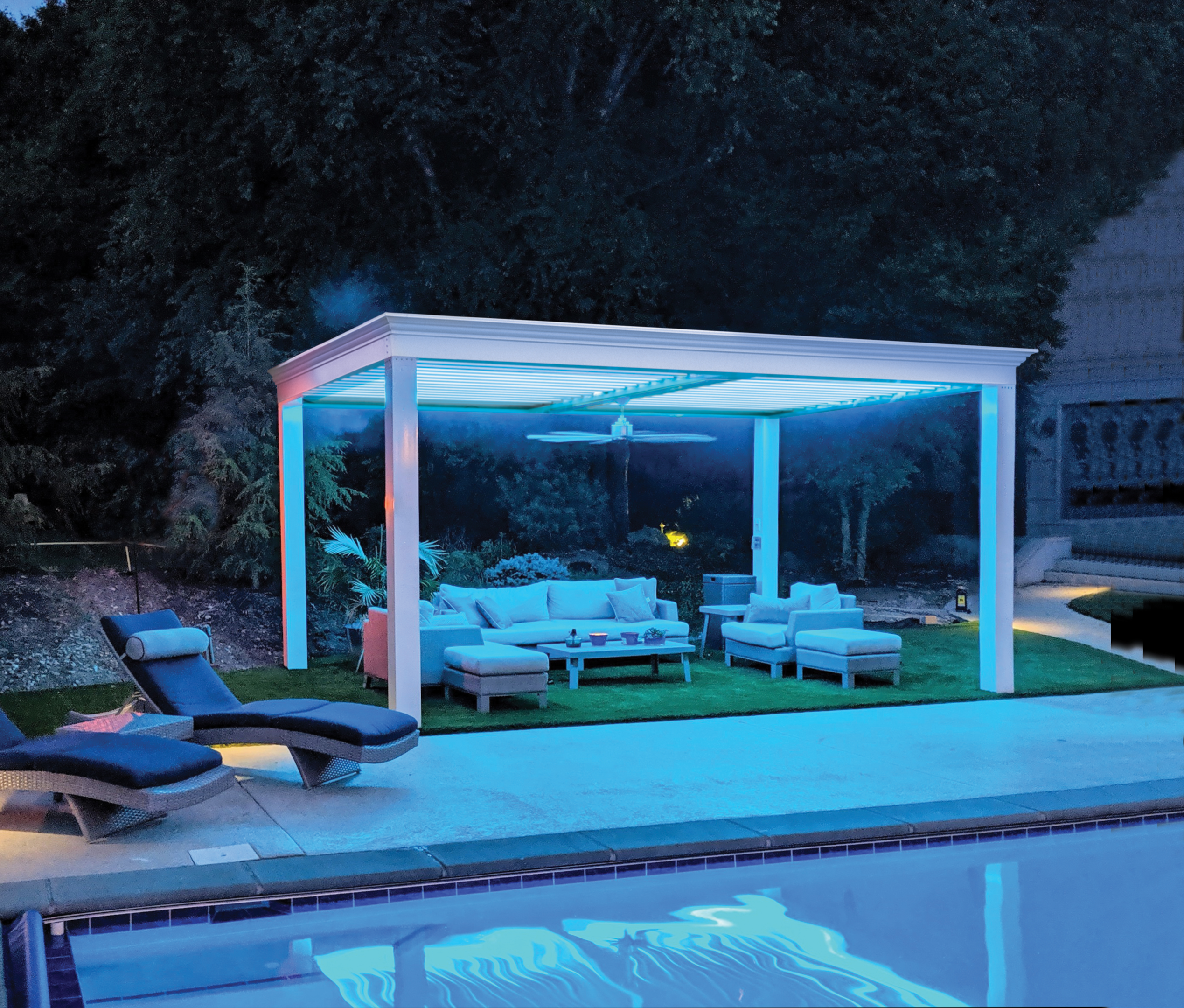 The taller the pergola the more room there is to allow for the pergola roof to hold accessories like ceiling fans. Pergola height can play a direct proportion in making it the same height as your roof line as well. It all depends on what size pergola you are looking for and what exactly you envision.
A perfect pergola would provide the desired functionality for whatever purpose you propose to ensure within your structure. Some important factors one could consider is what is the ideal height for the space inside with what you are creating in your pergola.
Focal Point Of Landscape Continuity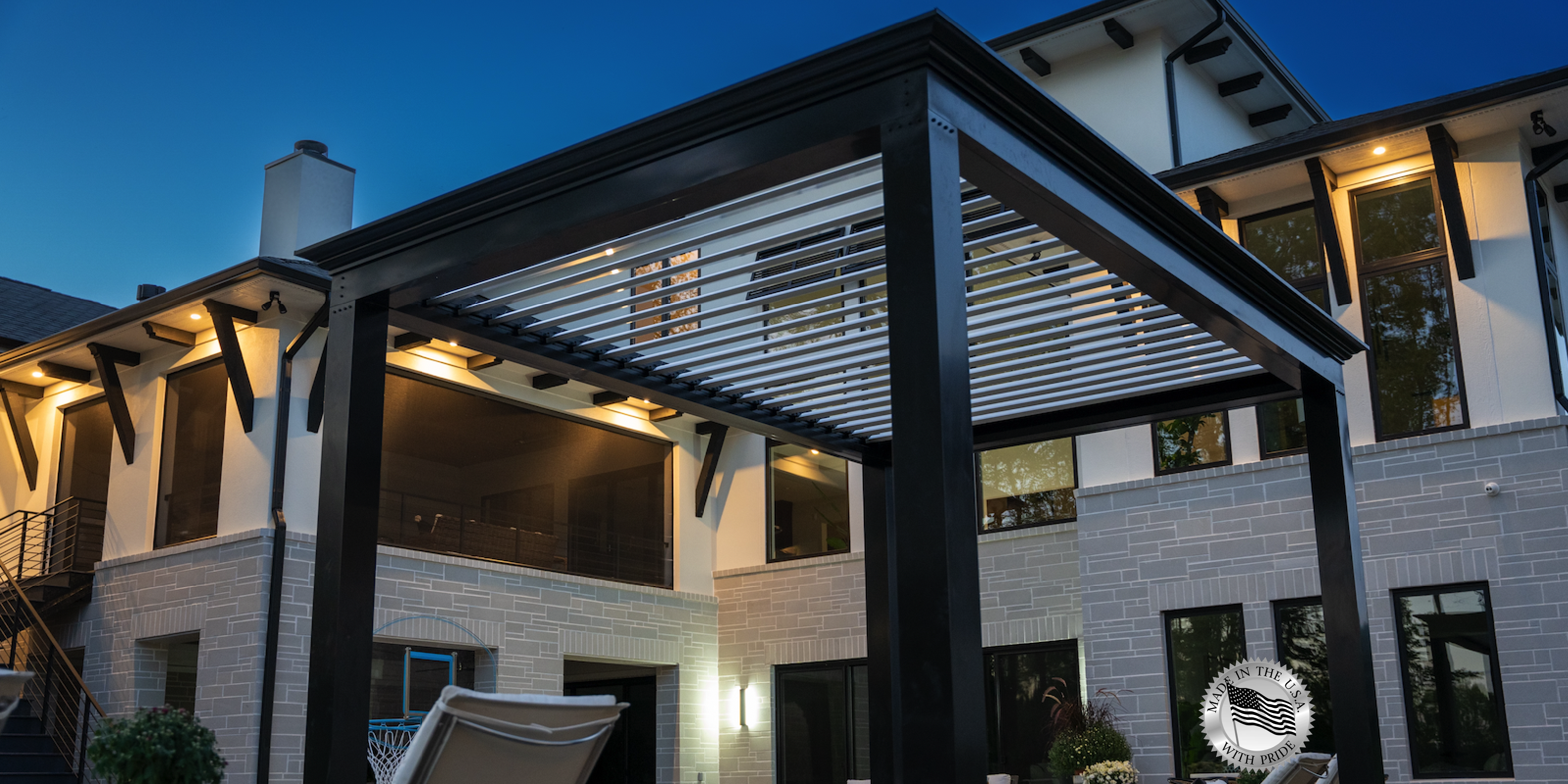 Making your modern louvered pergola the focal point for your landscape allows for a design effect where you can curate the exact landscape you would like around it. An outdoor structure takes part a a landscape continuity allowing you to increase your living space from your home throughout your yard to said structure.
Make the exact backyard you admire to have as an example of luxury by deciding how you will optimize your pergola location. This structure can be pivotal for your overall backyard experience. Other factors can contribute to elevating home price and increasing your estate as a desirable location.
Proper Height From Design Perspective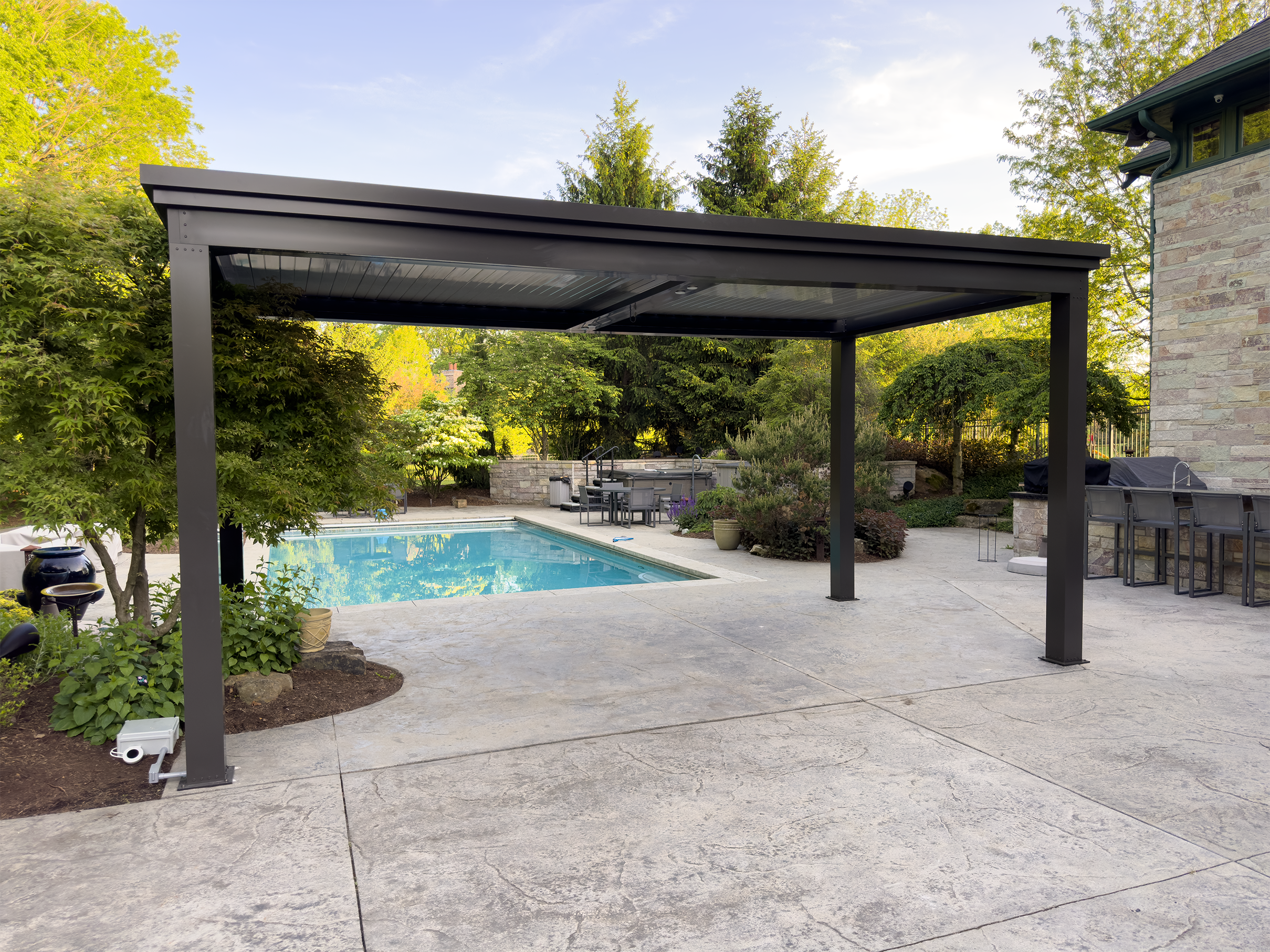 From a design perspective, proper height revolts around exactly what you are looking to optimize for your house. Wether it be simply to block the sun or to add heaters and speakers the exact layout that you envision can change what it is that you seek to create.
Install yourself, or hire an installation team, structures like these can be finished in as little as a day with the right crew. The proper height that will be made for this can increase the ease of being able to assembled in a timely manner.
What Size Pergola For You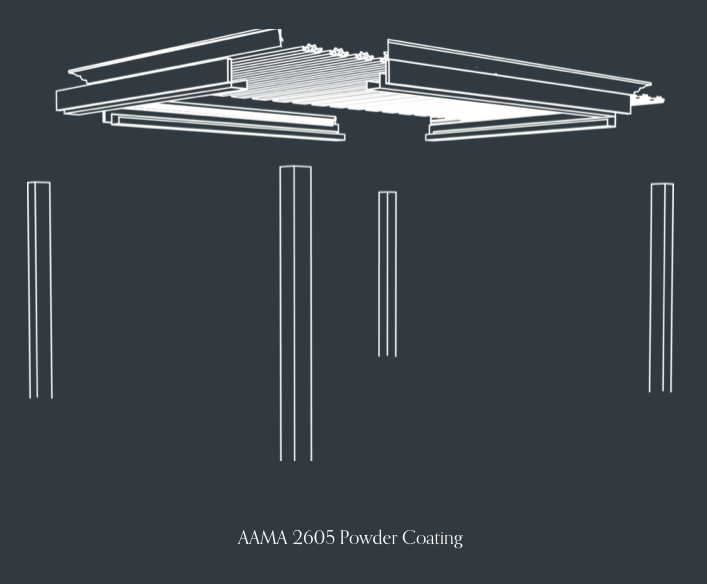 Find the size pergola that best fits your vision. There are several options for both length and width which can scale in size to find what works most perfect for you. Sizes in width from 8 feet all the way to 24 feet and sizes in length from 8 feet all the way to 40 feet are available to order.
Dimensions on the pergola can provide a better way to block sunlight as well in once more referring to the height. A great way to figure dimensions is to find whatever best fits your roofline.
Height Restrictions: Enough Room For Ceiling Fan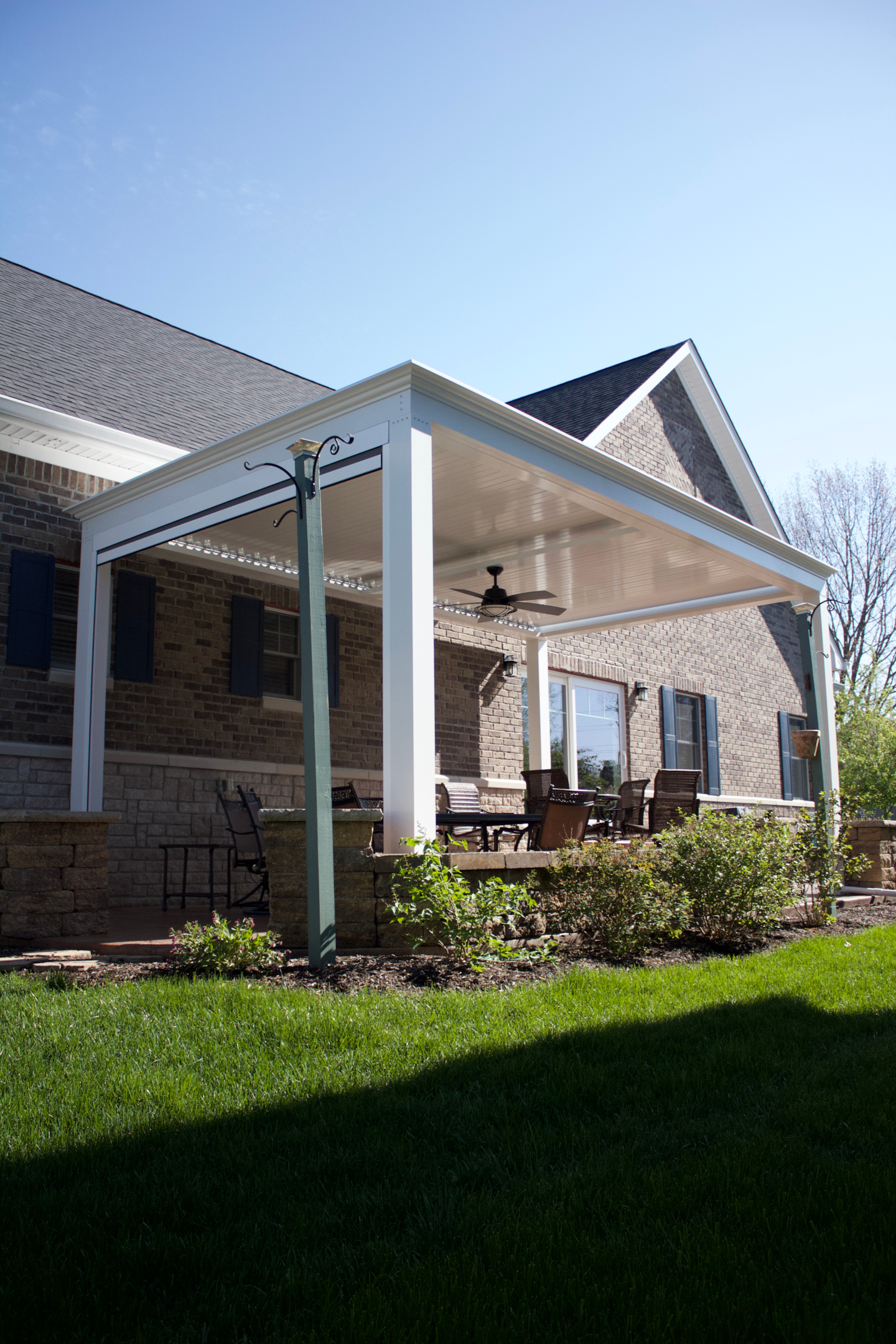 When it comes to a local homeowner's association or other ordinances, the height for a pergola can vary based on local guidelines. Possible an HOA will want to see a taller pergola to allow for a ceiling fan if that is what the goal of construction is for.
Regardless of construction goal, you would like to leave enough room for a ceiling fan to allow ample space so no harm can ever be done. This allows for a large sense of security in your intimate gatherings as well as large events.
Local Ordinances Vary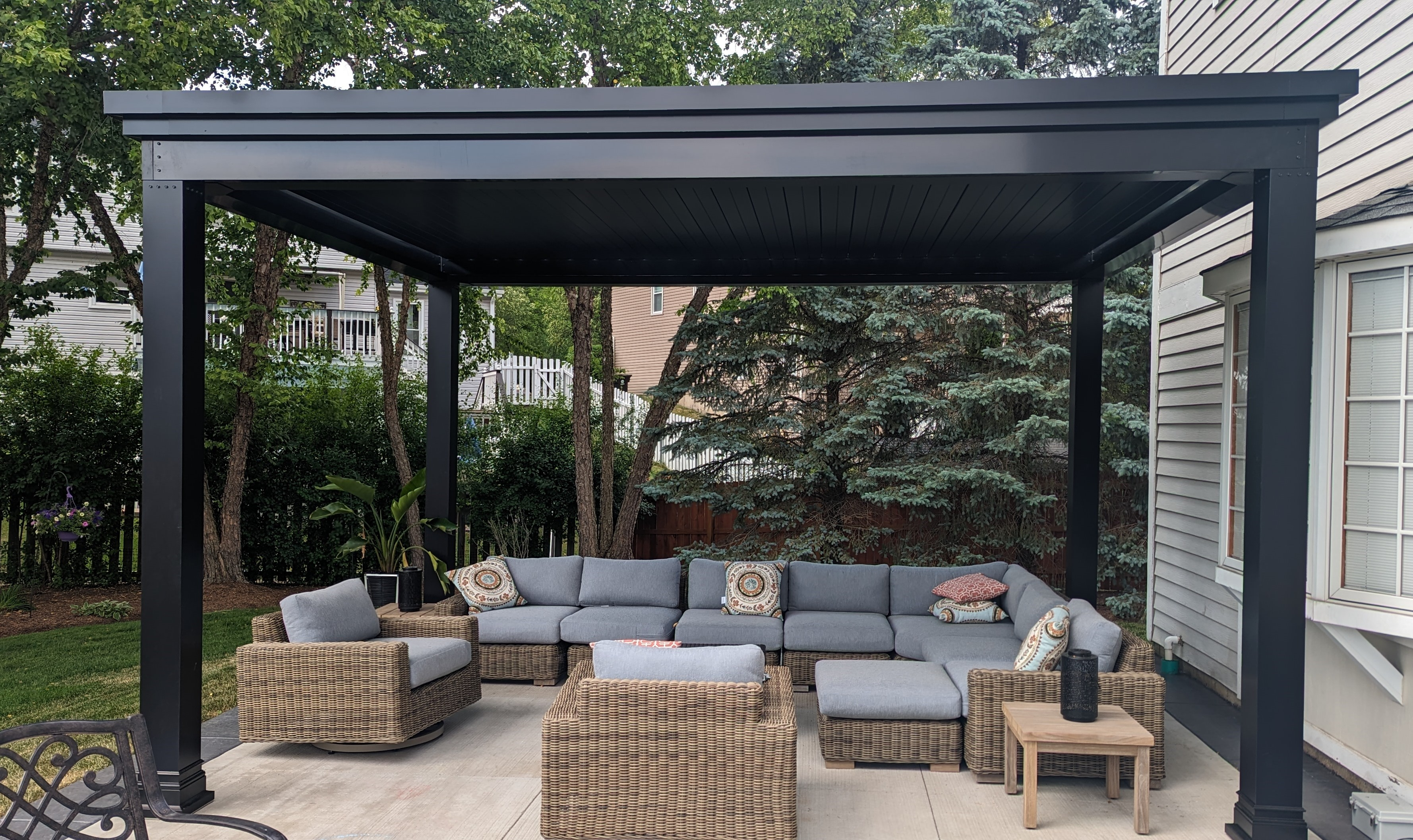 As previously mentioned, local ordinances can vary and thus result in different permitting required for different locations. Depending on community the process can be very simple or slightly more difficult.
For example, in certain regions permitting is needed for an outdoor shade structure but is not needed for a pergola. Things like wording can even influence how the process for permitting is. Overall it is easy to get approved and have a smooth process after permitting is received.