Louvered Pergola's Are Invented
Pergola designs the very first open and closing Louvre roof system in Australia. They are made of colorblind or a type of galvanized steel.
Louvered Pergolas Come To The United States
Vergola licenses out their product to be sold in the United States. The design is backwards engineered and then fabricated in the United States under a new brand.
The Luxury Pergola's Parent Company Is Born
The Elmore Family strikes out on their own, starting to offer just about anything that will be appealing to home owners. Go to our About Us to learn more about Us!
Louvered Pergolas Are Sourced Internationally
To shave cost, the largest manufacturers of louvered pergolas begin to source them from overseas. These typically come from Vietnam and China.
The Luxury Pergola is born
The day that COVID hits the stock market on March 16th, 2020, The Luxury Pergola bought its first louvers from within the United States and started moving direct to comsumer.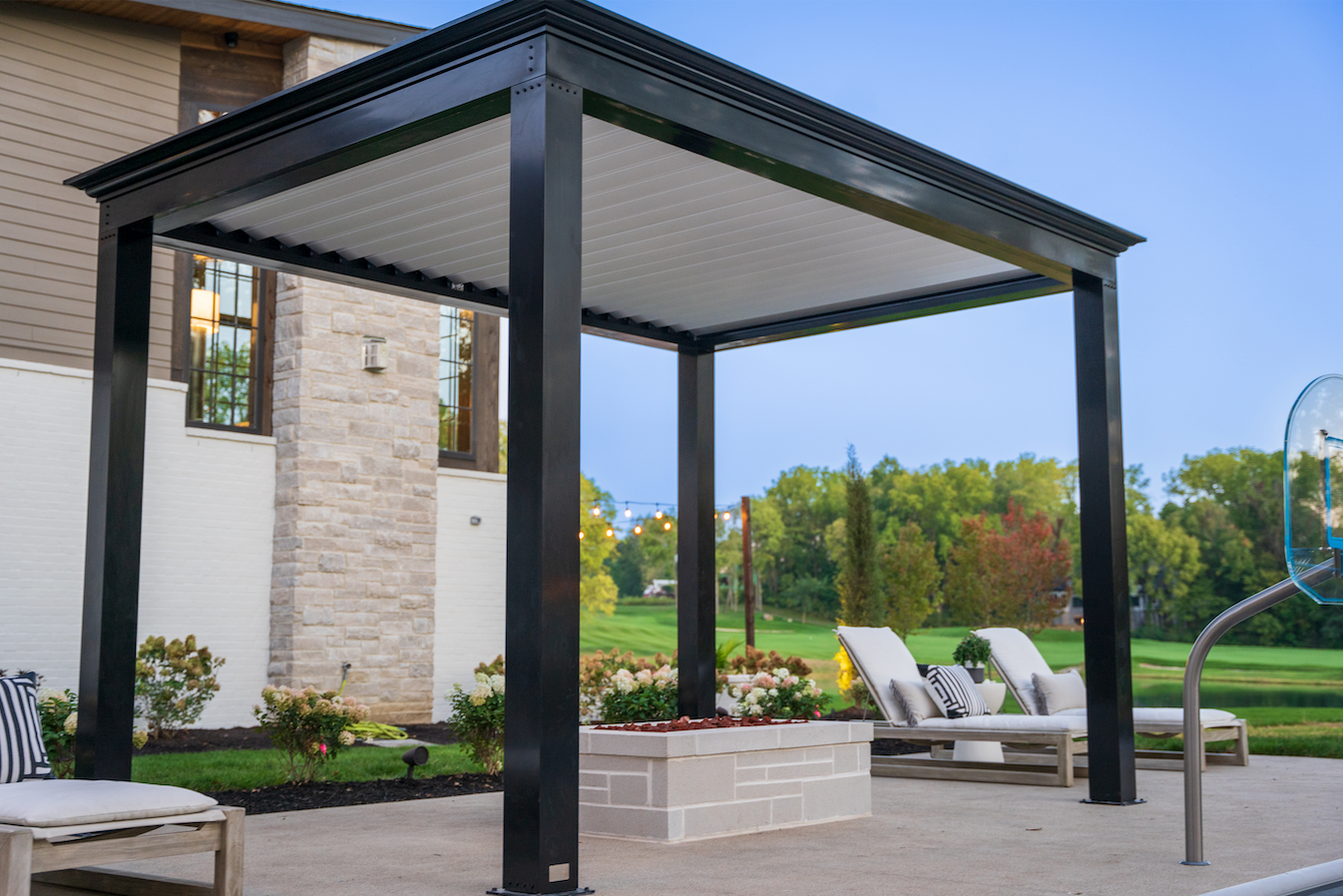 Direct To Consumer High Quality Louvered Pergola's Hit The Market
While all other DIY brands will sell you a derivation of the $2,000 Wayfair/Costco pergola at inflated prices or you have to spend $20k-$50k on a high quality pergola, The Luxury Pergola goes direct to consumer with the same high quality product now finally offered at a value price.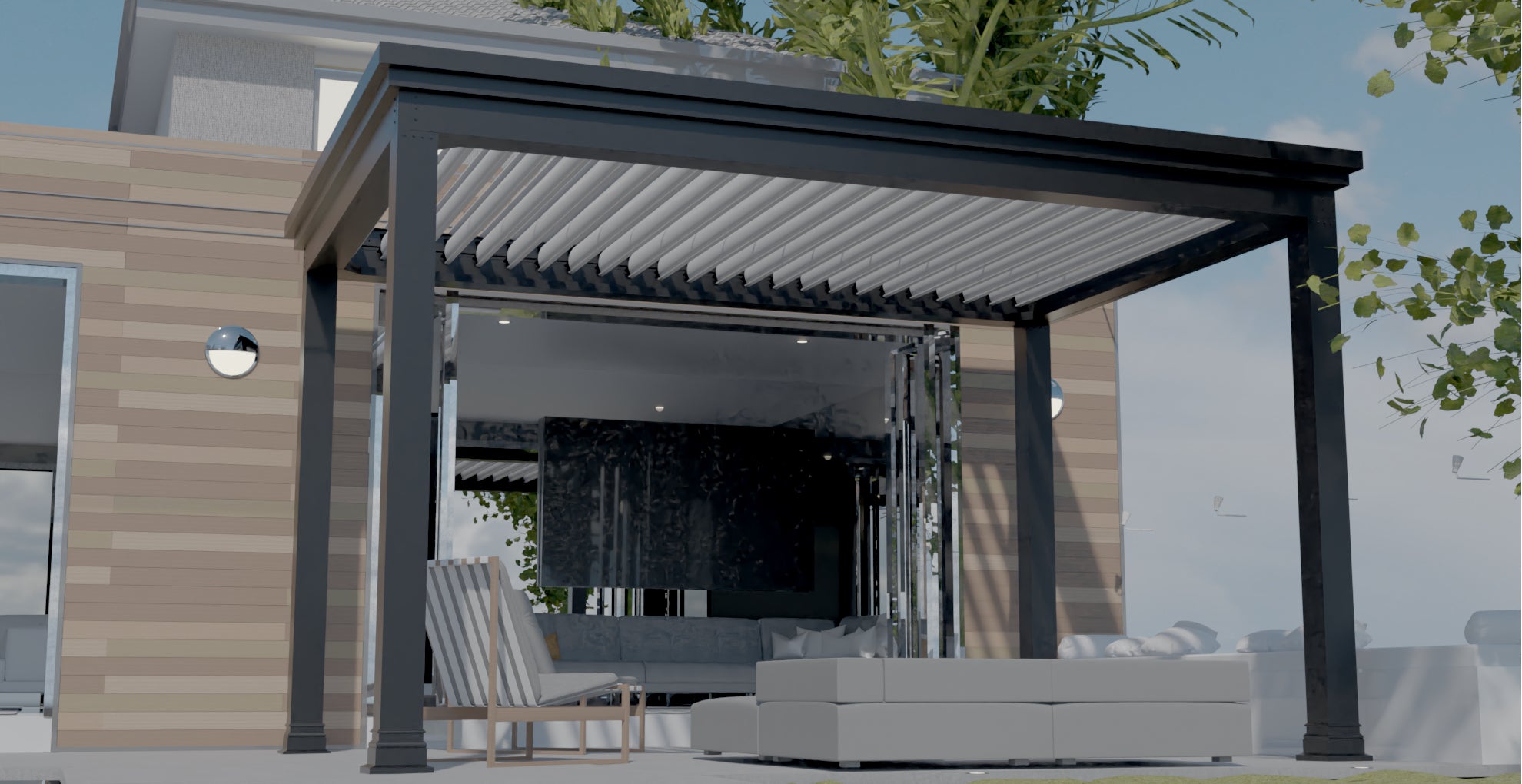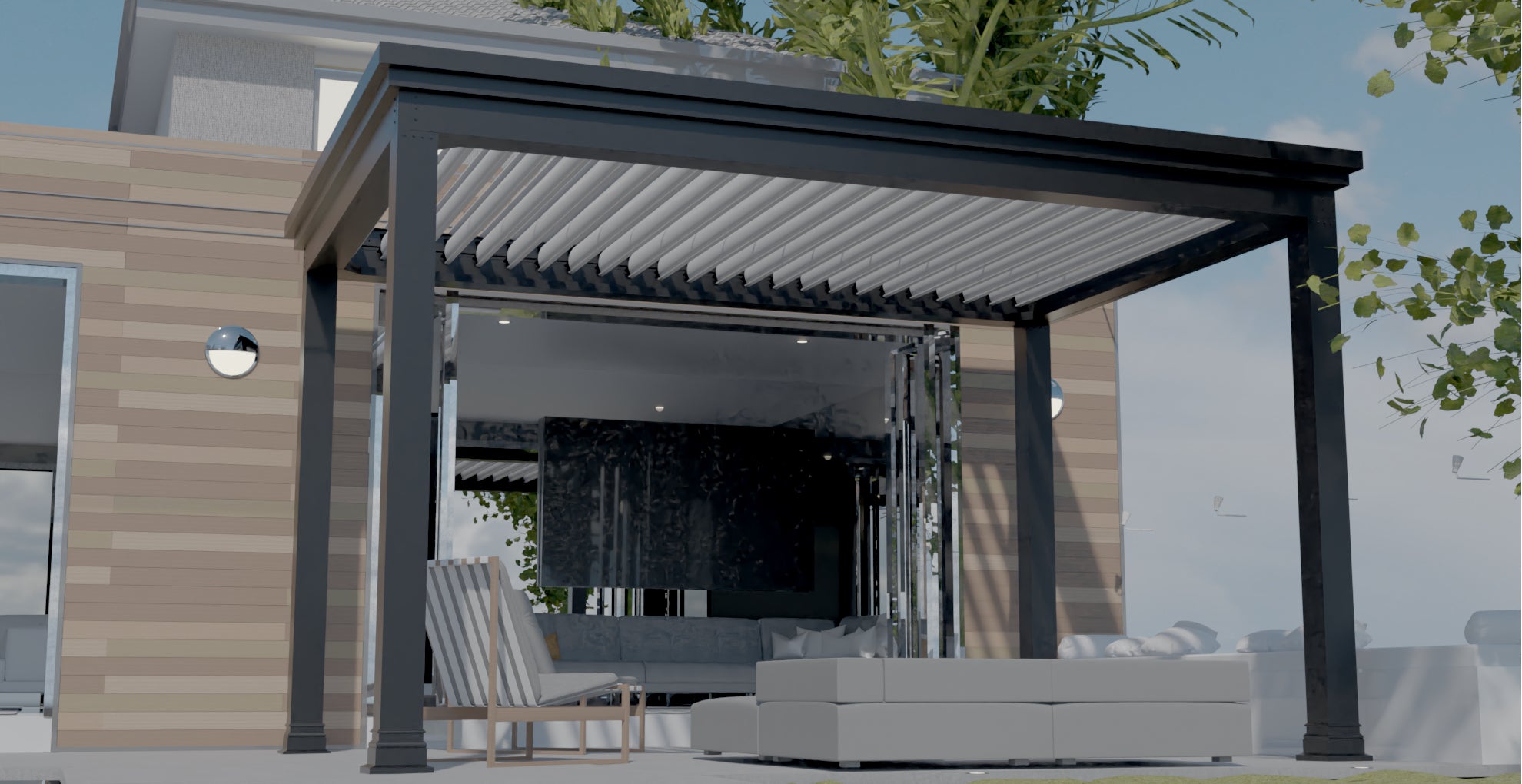 Industry Leading Base Trim
We're the only pergola in the industry that offers a complex base trim to cover the post bases and to break up the posts' sillouette
Custom Trim Options
We have two trim options. Pictured here is our contemporary crown molding with a modern two step aesthetic.
Modern Sleek Gutter & Beam Integration
If you look from below, you can't even see the gutters, because they're positioned to be flat with the beams. This allows you to have integrated gutters, but a minimalist and modern aesthetic.
Flat Ceiling Design
While most of the industry has louvers that are curved, which look more like a corrugated metal roof, ours are flat on the bottom with a "V" Groove to look like carsiding or a traditional tongue & groove ceiling.